Sweden is one of the best countries to take a long-distance walk. The vast and unspoiled nature, the good facilities and the possibility to set up your tent everywhere makes Sweden the perfect country to go on an adventure. An extensive network of approximately 400 well-marked hiking trails traverses the country. There are good hotels or mountain huts along most routes that are maintained by the STF. In this guide we dive deeper into the journey, what you have to take with you and how you get on the road well prepared.
How do I plan my route?
Many of the routes have very good signposting. Navigation on the road will therefore not be a problem. If you plan to stay in cabins of bed & breakfasts you will have to make a tighter schedule than if you go camping along the way.
Many Swedes are very hospitable and there always will be people along the route that invite you to come and eat or drink something. In remote areas, this is the ideal option to replenish and equip the water supply.
Sweden is known for its beautiful hiking trails where you can immerse yourself in nature. These are the most famous walking routes in the country.
Kungsleden. Over 160 kilometers above the Arctic Circle, in the north of Swedish Lapland, the Kungsleden (King's Path) begins. It is Sweden's most famous hiking route. In the high season (July) this means that it is a relatively busy footpath, although you certainly do not trip over the walkers. In the early or late season it is quiet on the Kungsleden.
St. Olavsleden. The St. Olav path through Sweden, starts on the east coast at Sundsvall and runs in a more or less straight line to the border with Norway. The pilgrim follows the last war path of Olav Haraldsson who fell in 10130 at the Battle of Stiklestad. You continue on the old trade routes between the two countries through the mountains to Trondheim.
Sörmlandsleden. More than a thousand kilometers of hiking trails in the Swedish landscape of Södermanland. The hiking stages start in Stockholm, the Tyresta National Park, Nynäshamn, Södertälje, Trosa and Nyköping, among others.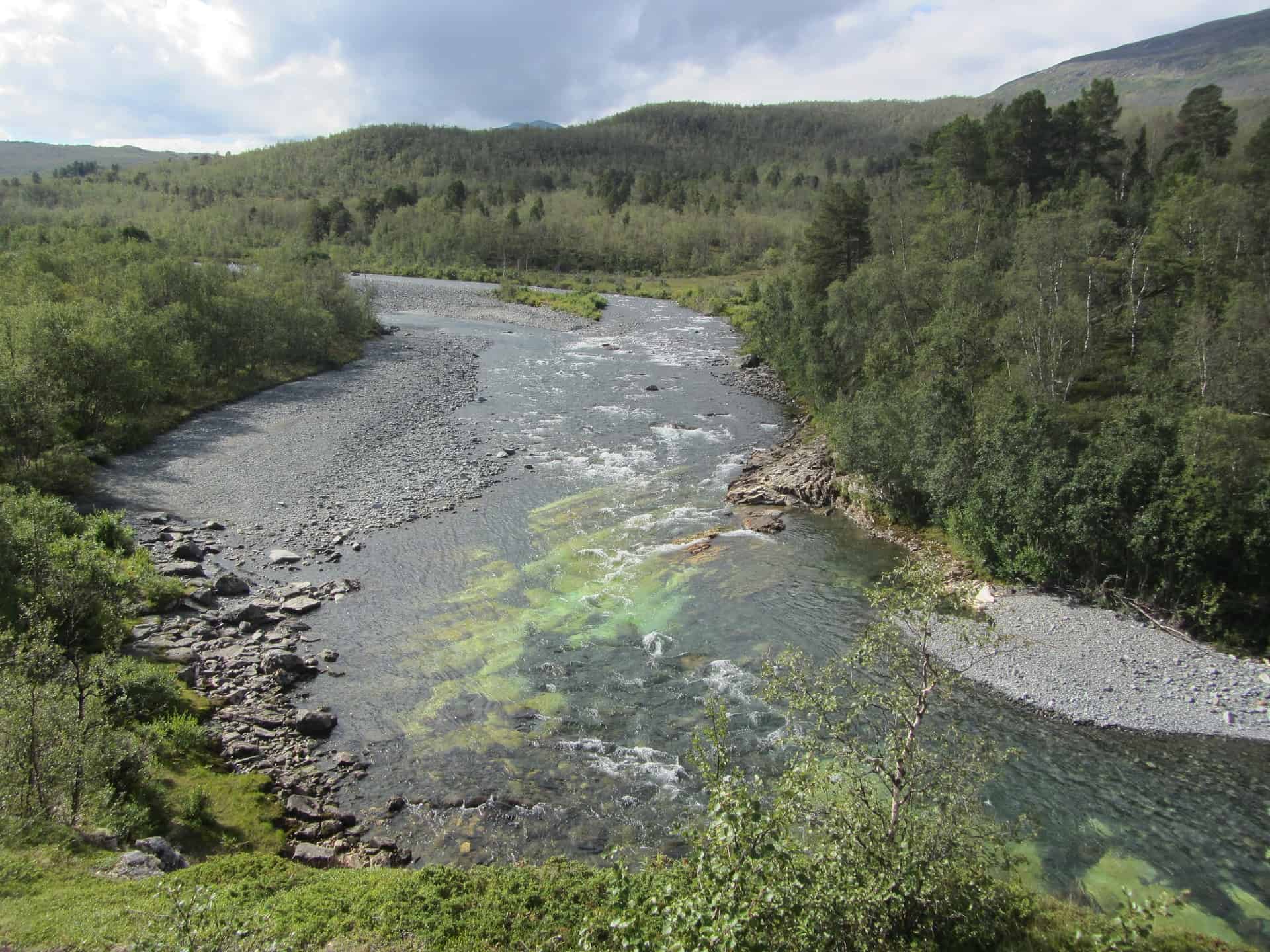 What should I bring?
It is nice if you don't encounter any unpleasant surprises on the road. Good preparation is half the battle, especially with longer walking routes. What you have to take with you varies greatly per route and depends on the height difference, the route and the seasons.
Equipment
Take plenty of time to purchase a good pair of hiking boots and also take the walking environment into account (flat, hill, mountains, soggy, slippery). Furthermore, wear good walking socks, pleasant clothing and a suitable backpack. You must rest comfortably and not get irritated over time.
Time to pack your bag! This is a small packing list for a long-distance journey in Sweden.
Good (walked-in) hiking shoes
Nice merino wool socks
Vaseline for dry spots and blisters
Tape to repair damage to camping mat or outer tent
Lightweight tent, camping matress and sleeping bag
A small gas camping stove
Water bottle with filter
If you are planning to spend the night in a tent, it is good to note that Scandinavian nights can get pretty cold. In addition to a lightweight summer sleeping bag, it can be smart to bring an extra liner to stay warm during cold nights. Also repair material for a possible leaky mat or a hole in your tent should be on your packing list.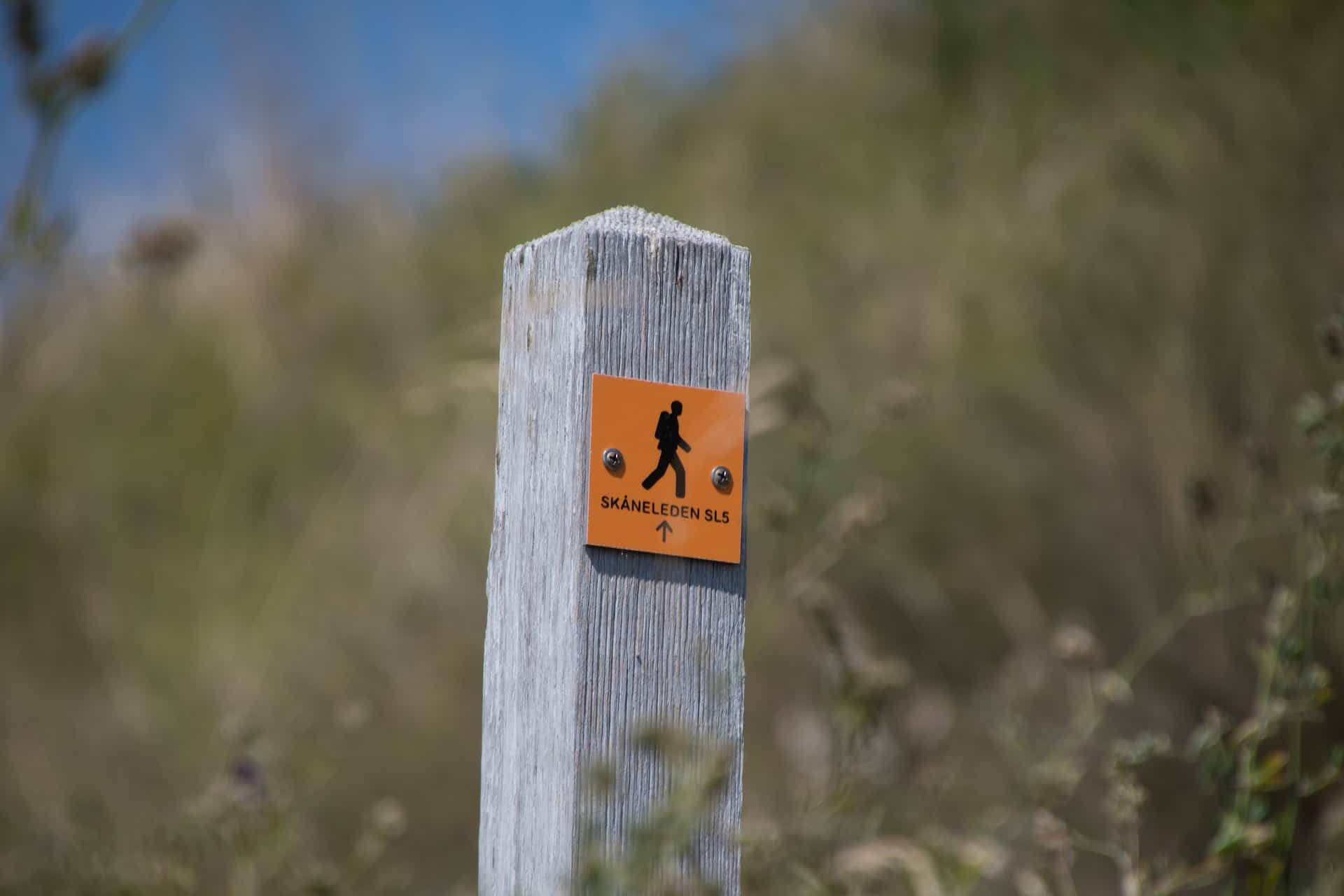 Food and drinks
Water
Another big advantage of walking in Sweden is the presence of many clean water lakes and streams. This rule applies: if the water flows you can drink it. Nevertheless it can be smart to take a drinking bottle with a filter. This filters certain bacteria from the water. Always stay hydrated. The amount of water you need differs per person and also depends on the temperature and humidity.
Food
Depending on how many supermarkets you will come across, you can choose to take freeze-dried food. This lightweight and compact food has a long shelf life and is therefore perfect for long hikes. Warm it up with a little water and you have a complete and nutritious meal. In Sweden, most smaller villages also have a supermarket or store where you can shop. It is smart to look at the route in advance and to note where you should go in order not to get into trouble later. In an emergency you can always go to someone's home, the Swedes are often very hospitable.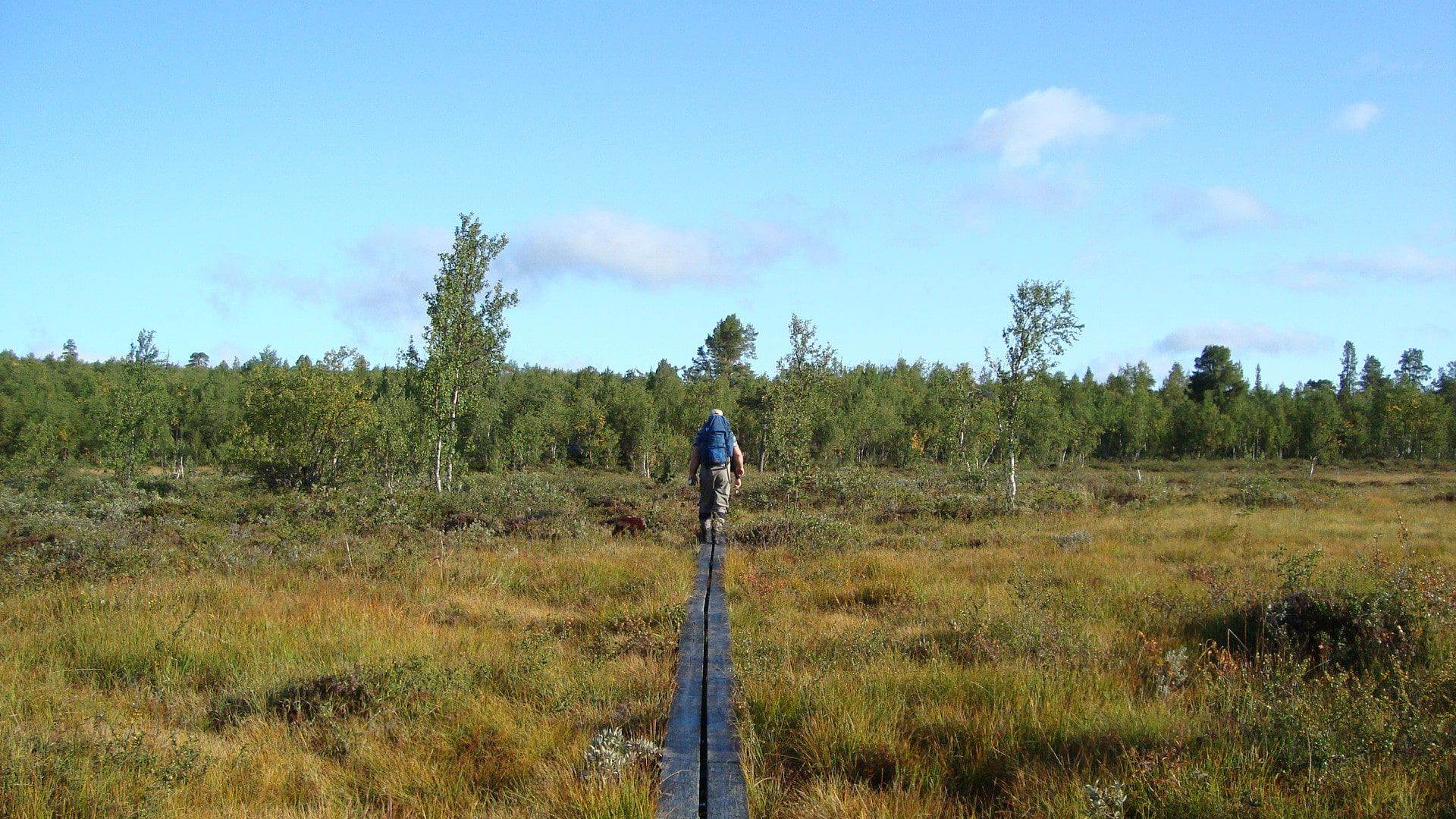 Prepare for cold nights
Even in the summer the Swedish nights can still be very fresh. Where you can easily get through the night in the middle of summer without a sleeping bag, it can already be treacherously cold at the end of August. It is therefore smart to take a so-called 'liner' with you. This is a lightweight extra sheet that you can put in your sleeping bag. It takes up little extra space in your bag, but if the temperature suddenly drops at night, you are very happy that you have it with you!
Stay alert for forest fires
In recent years it has been very dry in the Swedish forests during the summer season. Large forest fires unfortunately happen very often. During this dry period, it is strictly forbidden to make an open fire. This also includes camping gas. This is been checked strictly, and there will be some consequences. If there is an 'eldningsförbud' in Sweden you will have to arrange a ready-made meal. You can download the 'brandrisk' app for Android or iOS to keep abreast of forest fires in the area. In this app you will also find what you can and cannot do in certain areas.
Last Updated on October 23, 2019