The Faroe Islands, a hidden gem in the North Atlantic, boast stunning landscapes, breathtaking views, and an abundance of natural wonders. This guide will provide you with essential information on how to navigate these beautiful islands efficiently and make the most out of your visit.
"The Faroe Islands: A hidden gem where nature's dramatic beauty unfolds at every turn."
Table of Contents
Introduction to the Faroe Islands
Situated between Norway and Iceland, the Faroe Islands are an autonomous territory within the Kingdom of Denmark. Comprising 18 volcanic islands connected by bridges, tunnels, and ferries, this spectacular destination offers a unique blend of natural beauty, rich culture, and adventure opportunities for travelers.
"Discovering the Faroe Islands is like stepping into a dream, where emerald hills meet sapphire seas in an unforgettable embrace."
The landscape of the Faroe Islands is characterized by steep coastal cliffs, lush green valleys, and rolling countryside covered with grassy moorland. Due to their remote location, the islands have a distinct culture, language (Faroese), and history that have been largely influenced by Norse traditions.
The climate of the Faroe Islands can be described as cool maritime, with mild winters and cool summers. The weather is often unpredictable and can change rapidly from sunshine to rain or fog. As a result, the islands are frequently shrouded in mist, which adds an air of mystery to their already enchanting atmosphere.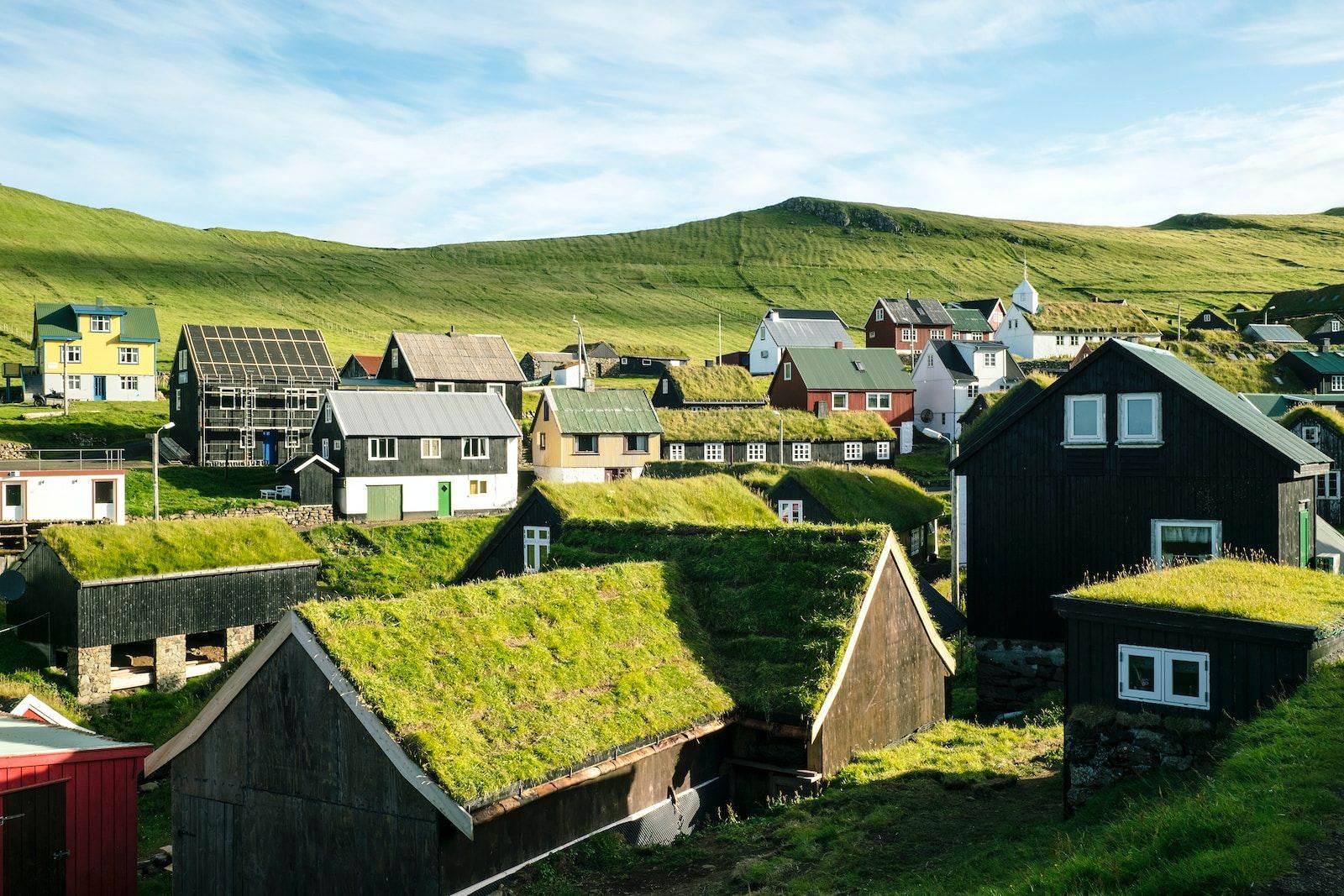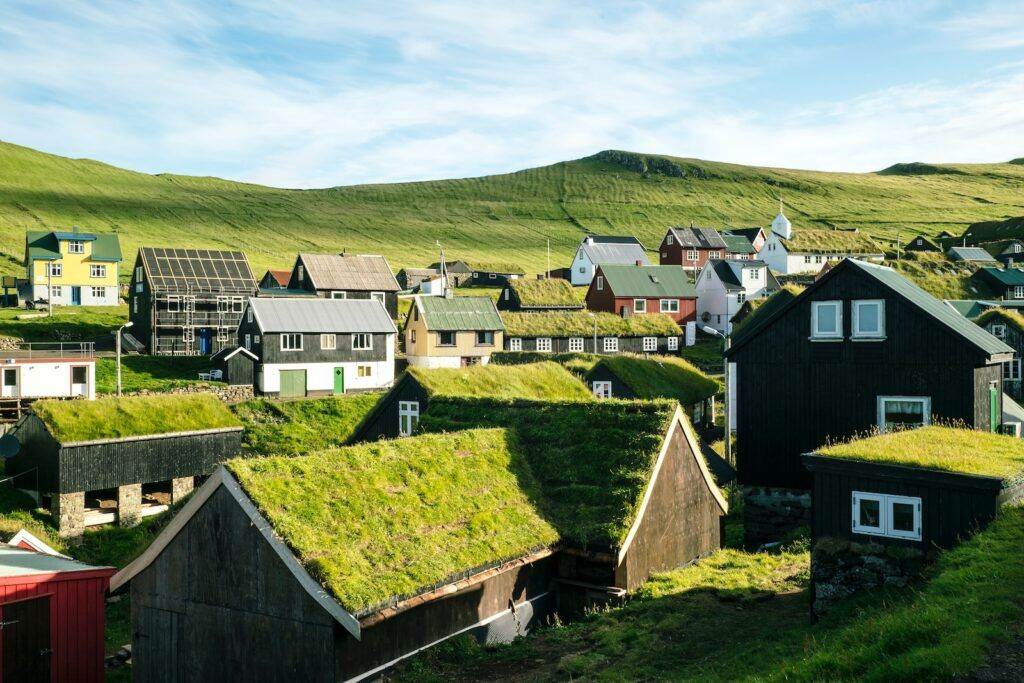 Transportation Options: Planes and Ferries
Arrival by Air
Vágar Airport (FAE) is the only airport in the Faroe Islands. Atlantic Airways is the national carrier operating regular flights from Copenhagen, Edinburgh, Reykjavik, Bergen, Paris, Barcelona and seasonal destinations. The airport is approximately a 45-minute drive from Tórshavn – the capital city – making it easily accessible upon arrival.
Arrival by Sea
Experience the Faroe Islands from the Ocean Embarking on a journey to the Faroe Islands by sea offers travelers an opportunity to enjoy magnificent ocean landscapes en route to Tórshavn. The Smyril Line ferry service connects Hirtshals, Denmark, with Tórshavn, providing guests with a leisurely and scenic voyage.
"Discover the essence of wonder as you traverse through the captivating landscapes that define the magical allure of the Faroe Islands."
Smyril Line's M/S Norröna
The M/S Norröna is a modern and comfortable passenger ship that accommodates both guests and their vehicles during the 36-hour journey between Denmark and the Faroe Islands. The ship offers a range of amenities to make your trip enjoyable, including restaurants, bars, shops, a cinema, children's play area, and even a swimming pool. There are various accommodation options on board, such as shared cabins or private rooms with ensuite facilities.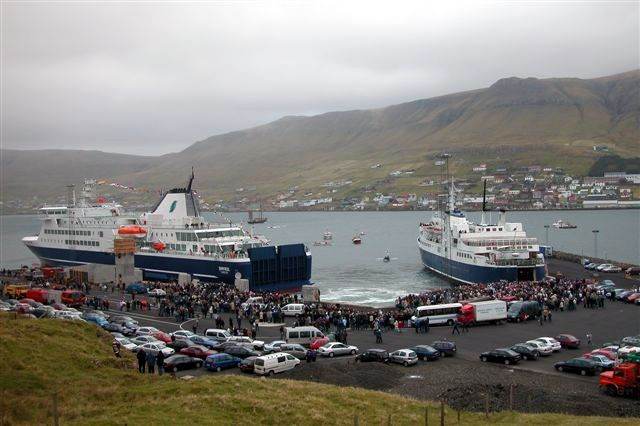 Traveling with Your Vehicle
One of the advantages of taking the ferry is being able to bring your own vehicle onboard which allows for more flexibility when exploring the islands at your own pace. Both cars and motorhomes can be accommodated on the M/S Norröna. It is essential to book your vehicle space in advance as capacity can be limited during peak travel seasons.
"Immerse yourself in an enchanting world where nature and culture intertwine, creating unforgettable experiences only found in the mesmerizing Faroe Islands."
Booking Your Ferry Trip
Tickets for Smyril Line's ferry services can be purchased online through their website or at select travel agencies. It is highly recommended that you book well in advance to secure your desired travel dates and cabin preferences. Special offers may be available for early bookings or last-minute deals – check their website regularly for updates.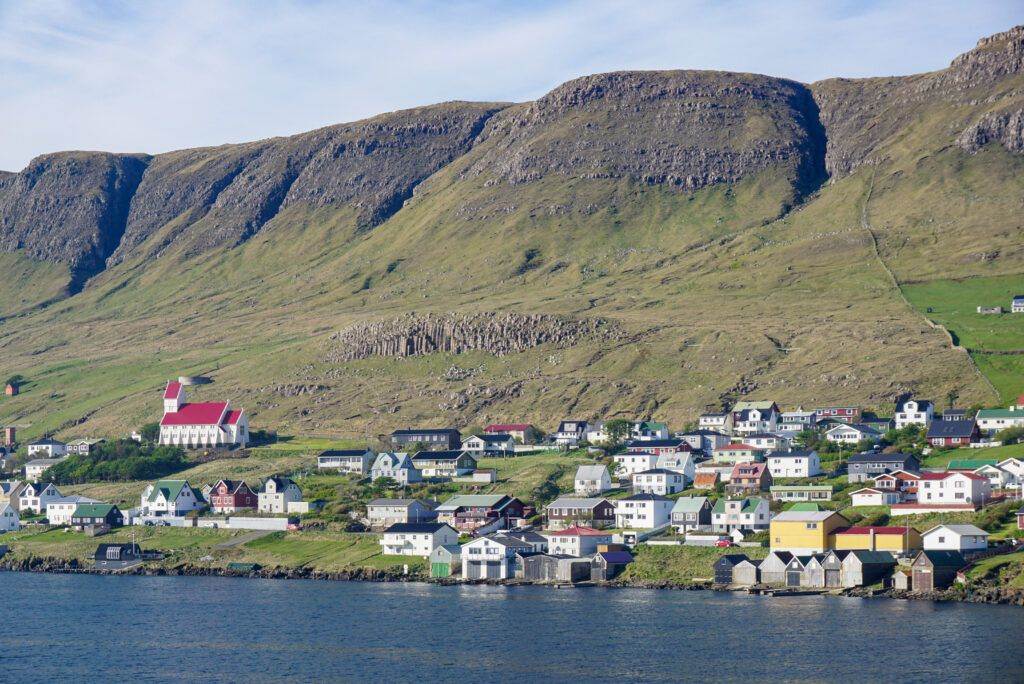 Sailing Schedule
The sailing schedule varies depending on the time of year but generally operates weekly throughout most months. During summer months (June through August), additional sailings might be added due to increased demand. Always consult Smyril Line's website for up-to-date information on departure times and possible schedule changes.
Arrival by sea gives you a unique perspective on the Faroe Islands, allowing you to witness the majesty of their rugged coastline before even stepping ashore. As you approach Tórshavn, be prepared for an unforgettable first impression of this enchanting destination.
Getting Around: Car Rentals & Public Transport
Car Rental
Renting a car is an excellent way to explore the Faroe Islands at your own pace. Numerous car rental companies operate both at Vágar Airport and Tórshavn. Keep in mind that most roads are single lane with passing places or narrow two-lane roads; therefore extra caution should be exercised while driving. Gas stations are widely available in major towns.
"From scenic drives to panoramic helicopter rides, indulge in the many wonders that make the Faroe Islands an unforgettable destination."
Bus Network
Public transport is another cost-effective way to travel around the islands. The network of red buses, operated by 'Bygdaleiðir', is both reliable and efficient. With well-connected routes encompassing major towns and attractions, bus travel makes for a convenient journey. Keep in mind that some remote areas might have limited services.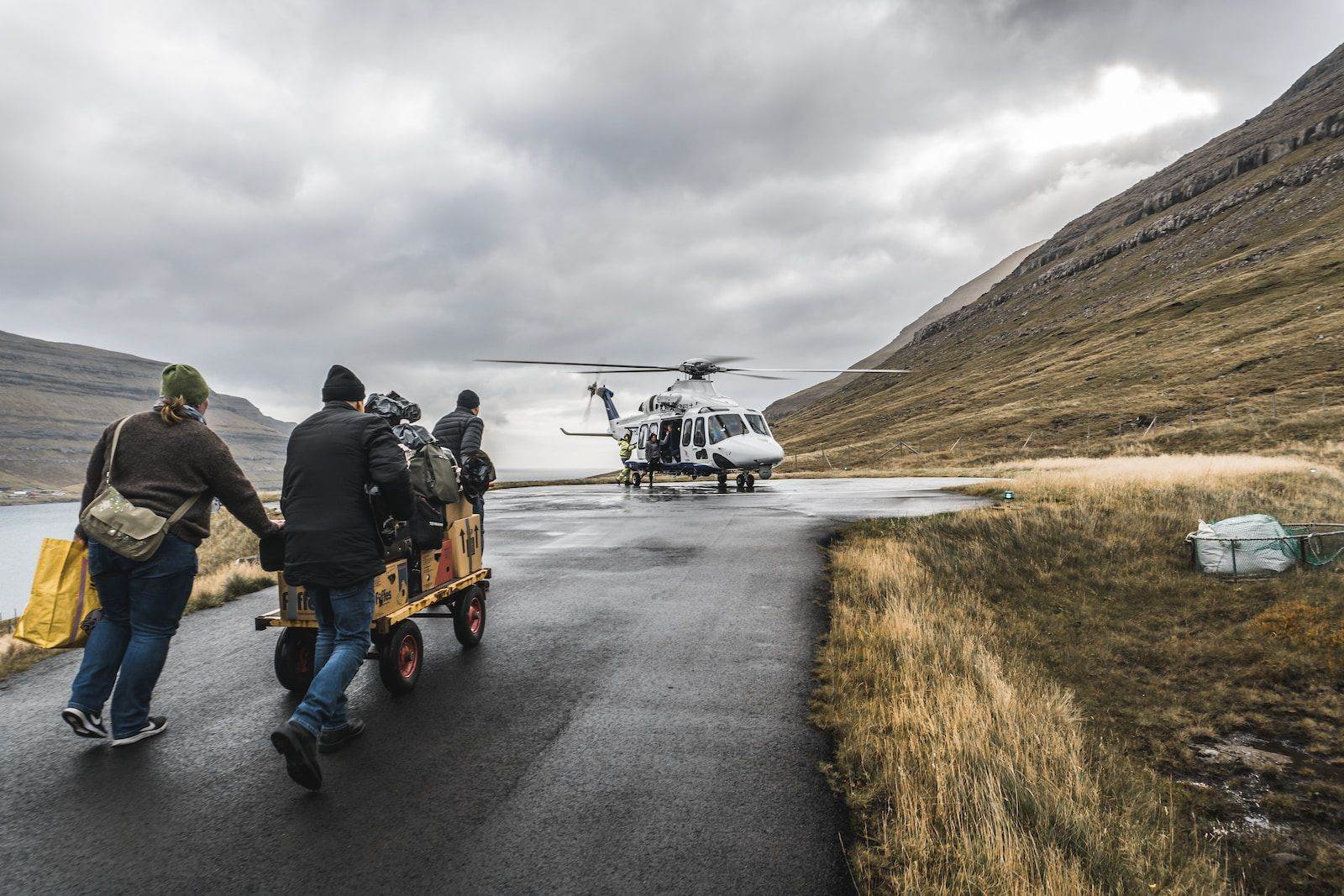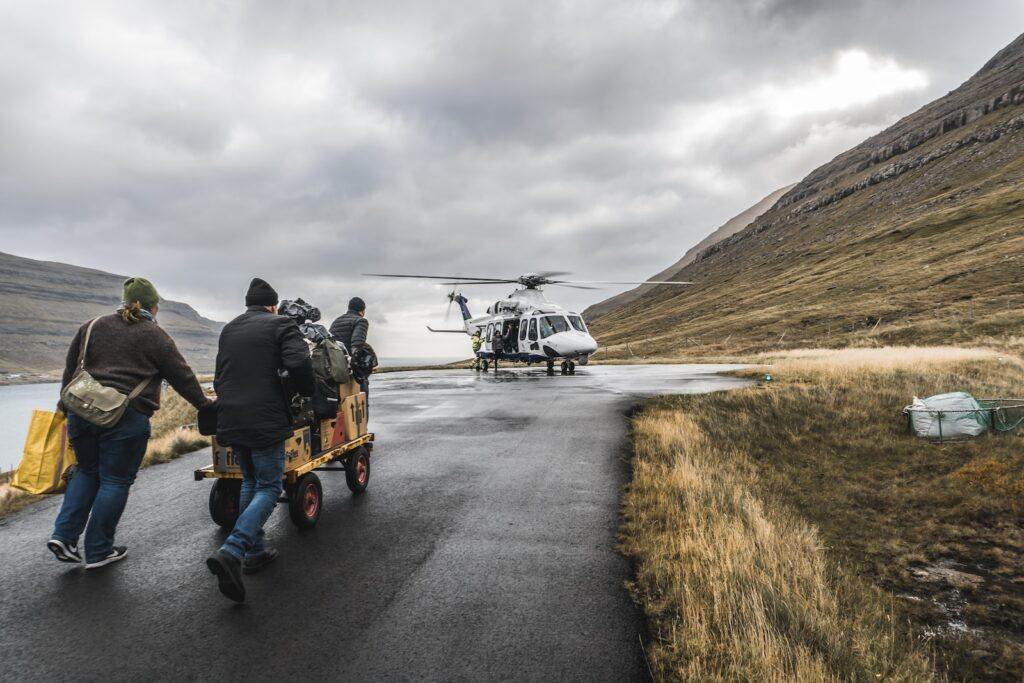 Helicopter Services
For an incredible bird's-eye view of the Faroe Islands, consider booking a helicopter ride operated by Atlantic Airways. Affordable and thrilling, this unique mode of transportation is perfect for reaching some of the more remote locations while soaking in the breathtaking scenery.
There are several companies that offer helicopter tours in the Faroe Islands, such as Atlantic Airways and private charter services.
Island Hopping
Ferries & Boats Ferries play a vital role in connecting the Faroe Islands. Strandfaraskip Landsins operates regular ferry services between the islands. Tickets can be purchased at ferry terminals or online on their website. It's advisable to arrive early to ensure you secure space for your vehicle if traveling with one. Additionally, private boat tours are available to explore smaller, uninhabited islands that offer extraordinary wildlife experiences, such as seabird colonies nesting on dramatic cliffs.
"Ferries, the lifelines of the Faroe Islands, weaving a web of connection between breathtaking landscapes and wildlife, where every journey unfolds a new adventure."
Tips for Exploring the Faroe Islands
Once you have arranged proper transportation to get to and around the Island, it's time to prepare the rest of your trip to the Faroe Islands as well. These tips might come in handy.
1. Best time to visit: The best time to visit is between May and September when the weather is mild, and you can enjoy the long days and experience the unique midnight sun.
2. Pack appropriate clothing: The weather in the Faroe Islands can be unpredictable, with strong winds, rain, and fog. Be sure to pack warm layers, waterproof clothing, and sturdy footwear suitable for hiking.
3. Respect nature: Stick to marked trails when hiking, as delicate ecosystems can easily be damaged by human activity. Also, be cautious near cliffs and avoid disturbing bird colonies.
4. Visit small villages: Explore picturesque villages like Gjógv, Tjørnuvík or Saksun for an authentic glimpse of rural life in the Faroe Islands.
5. Safety: Always inform someone about your travel plans when heading out to hike or explore remote areas.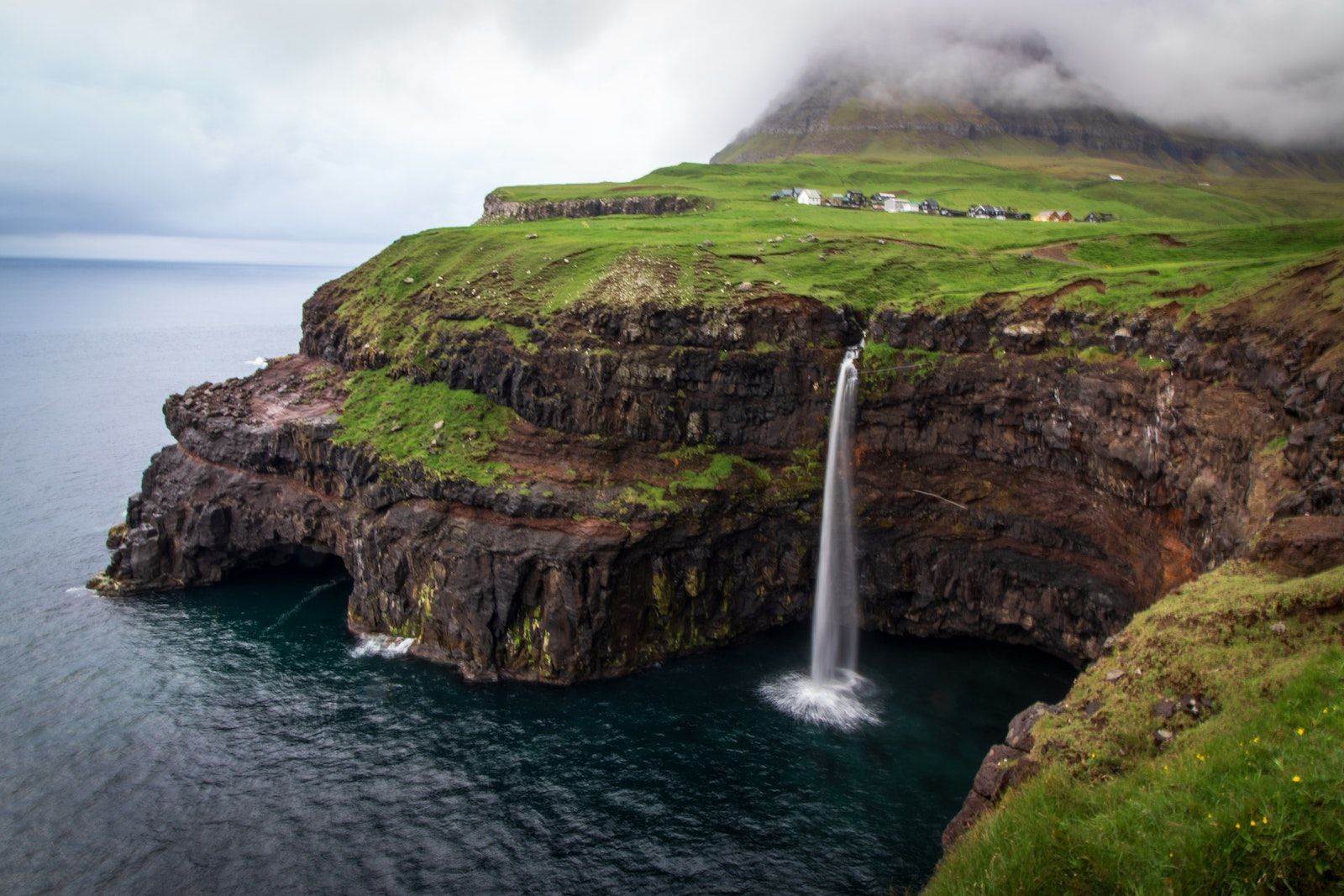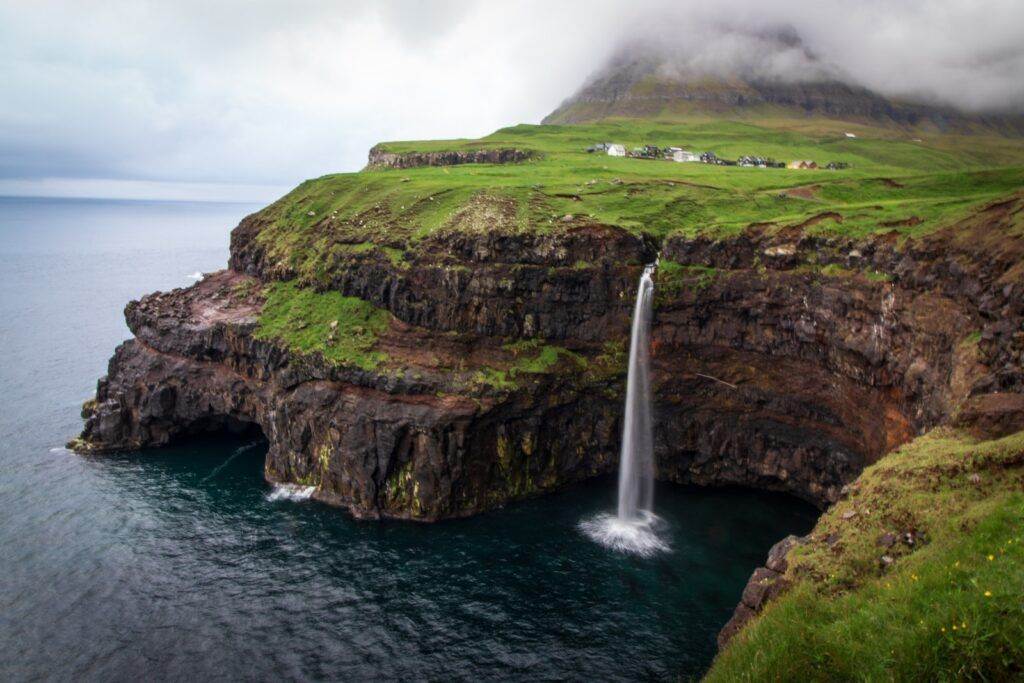 Top Must-See Spots in the Faroe Islands: An Unforgettable Journey
Embarking on a journey to the Faroe Islands is an experience like no other. These North Atlantic islands boast spectacular landscapes, vibrant culture, and unique natural wonders that beg to be explored. To help you make the most of your visit, we've compiled a list of must-see locations that promise to leave you with lasting memories and a profound appreciation for the beauty of this enchanting destination.
"Embrace the journey to the Faroe Islands, where nature's canvas unveils a masterpiece of unforgettable moments."
Get ready to discover these captivating sites and immerse yourself in the awe-inspiring world of the Faroe Islands.
1. Tórshavn: The capital city of the Faroe Islands, Tórshavn is home to colorful houses, charming streets, and a vibrant harbor. Don't miss the historical district of Tinganes with its iconic red buildings and grass rooftops.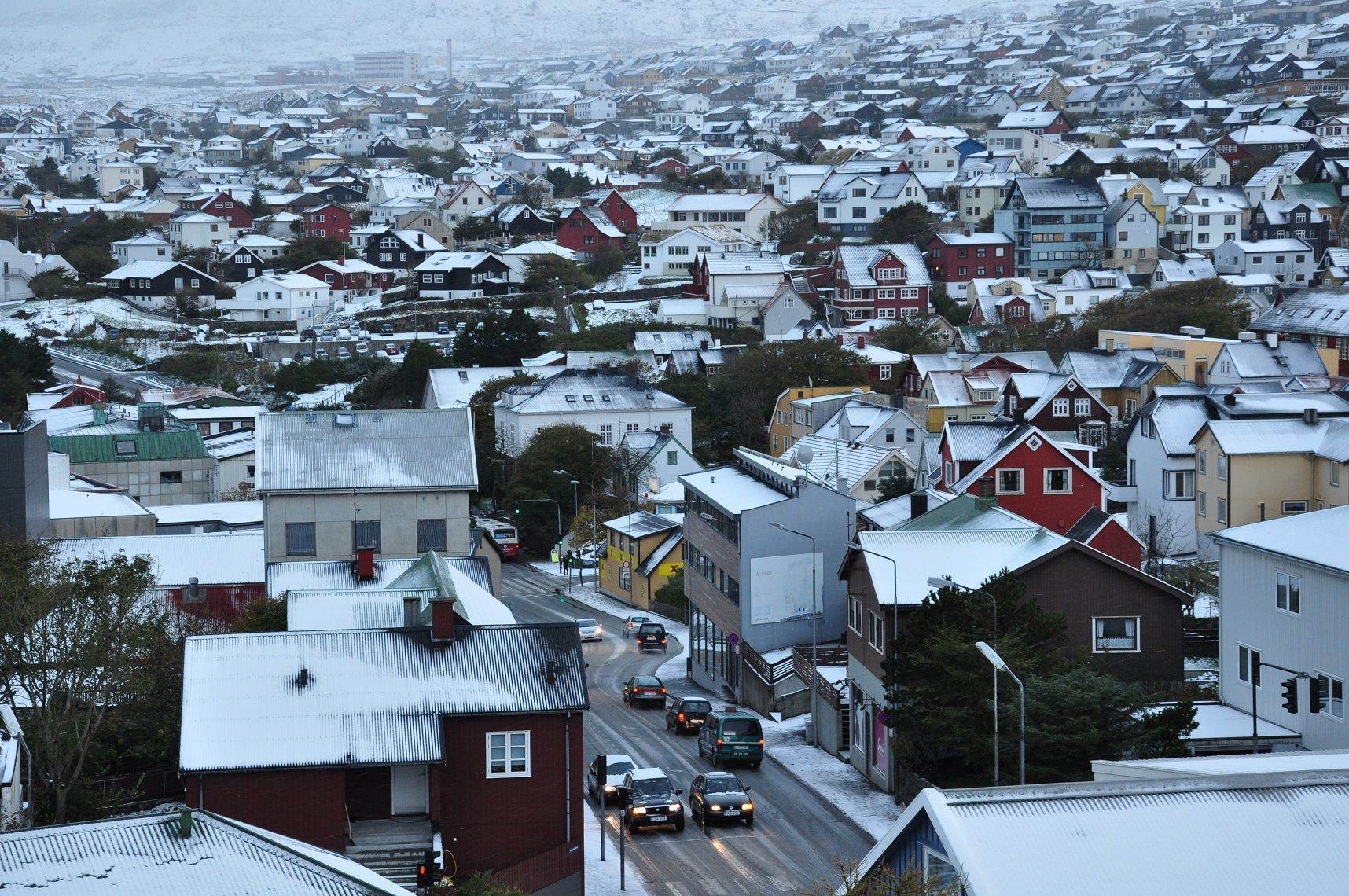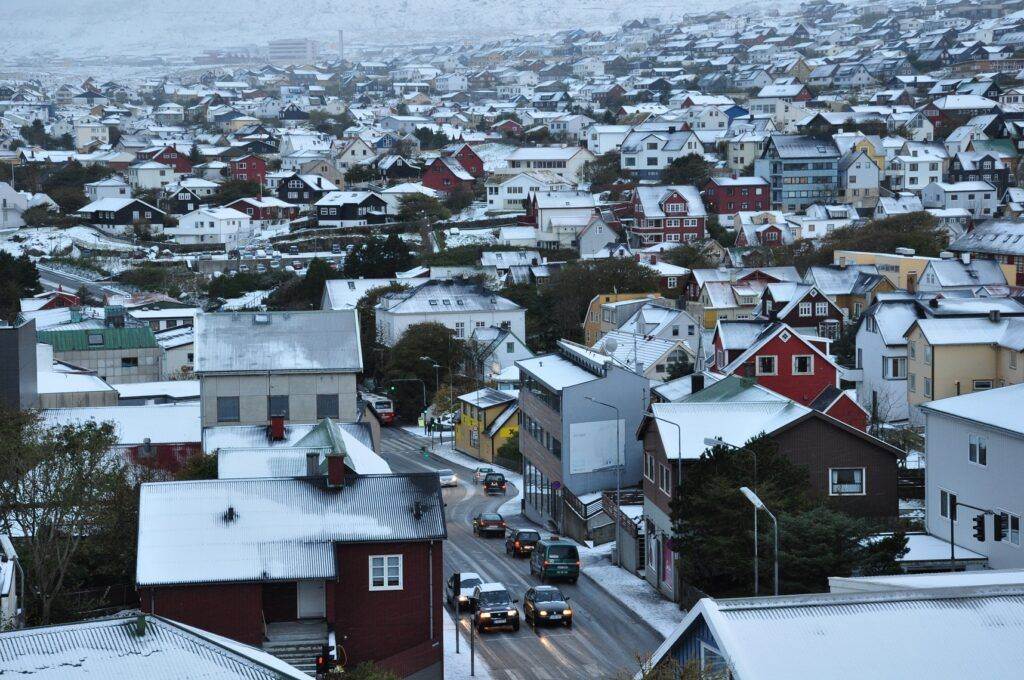 2. Saksun: A picturesque village nestled in a valley with a beautiful church and turf-roofed houses. Enjoy the serene atmosphere and take a hike to the nearby tidal lagoon for an awe-inspiring view.
3. Gásadalur & Múlafossur Waterfall: Located on the island of Vágar, Gásadalur is a small village featuring one of the most famous sights in the Faroe Islands: Múlafossur Waterfall. This stunning cascade flows directly into the ocean, offering remarkable photo opportunities.
4. Kalsoy Island & Kallur Lighthouse: Accessible by ferry from Klaksvík, Kalsoy Island boasts dramatic landscapes and breathtaking views from Kallur Lighthouse – an ideal location for unforgettable hikes amidst striking scenery.
5. Mykines Island: Renowned for its thriving seabird colonies, including puffins and gannets, Mykines offers incredible birdwatching opportunities along its towering cliffs as well as mesmerizing coastal views.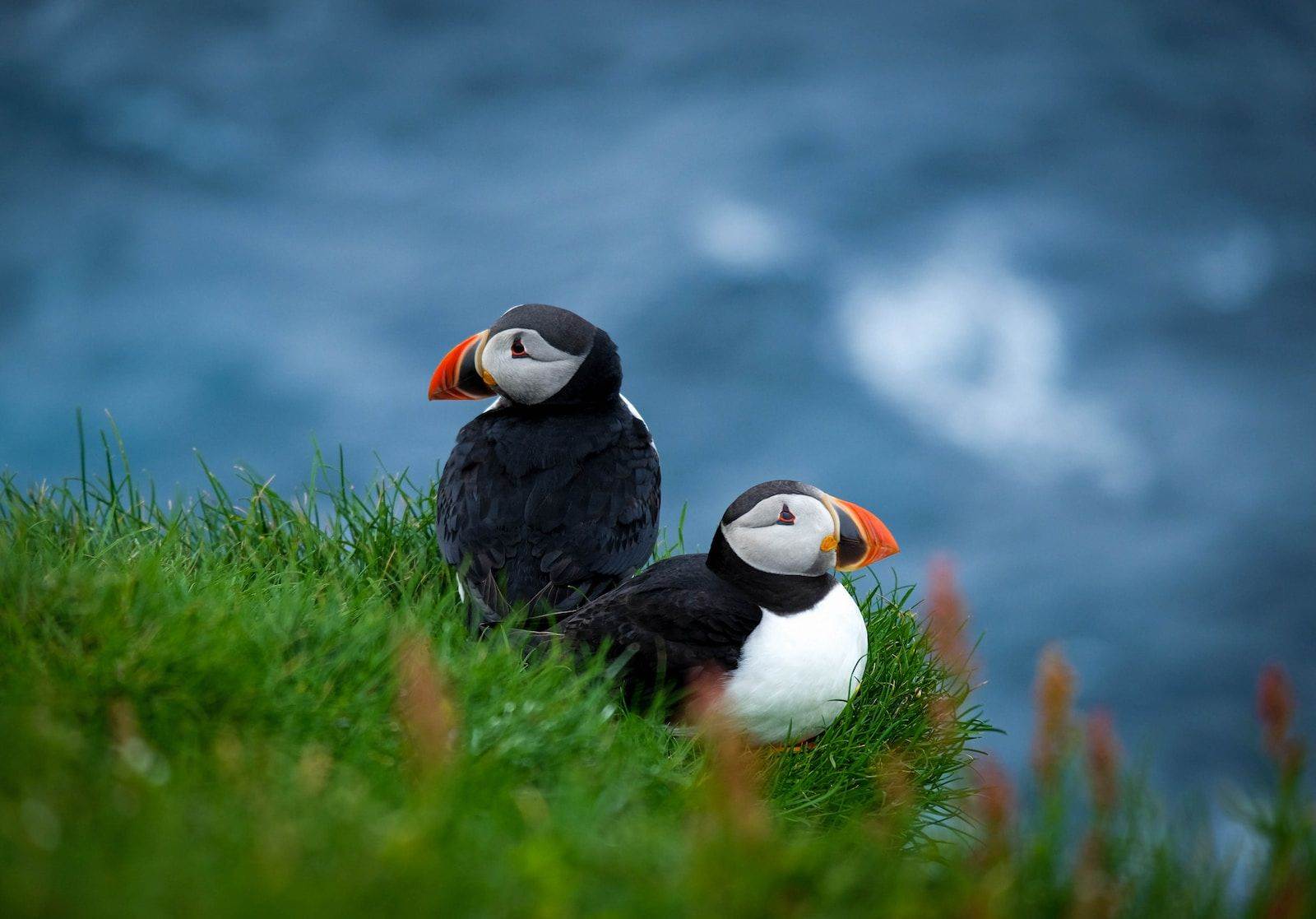 6. Funningur & Funningsfjørður: Situated on Eysturoy Island, Funningur is a scenic village surrounded by lush green mountains overlooking Funningsfjørður – an impressive fjord that showcases nature's grandeur.
7. Drangarnir Sea Stacks & Tindhólmur Islet: Embark on an adventurous hike or guided boat tour to witness these iconic natural wonders up close. The dramatic sea stacks of Drangarnir and the isolated Tindhólmur Islet provide a majestic backdrop for photographers and nature enthusiasts alike.
8. Slættaratindur: The highest mountain in the Faroe Islands, Slættaratindur offers challenging hikes and stunning panoramic views of the surrounding islands from its peak.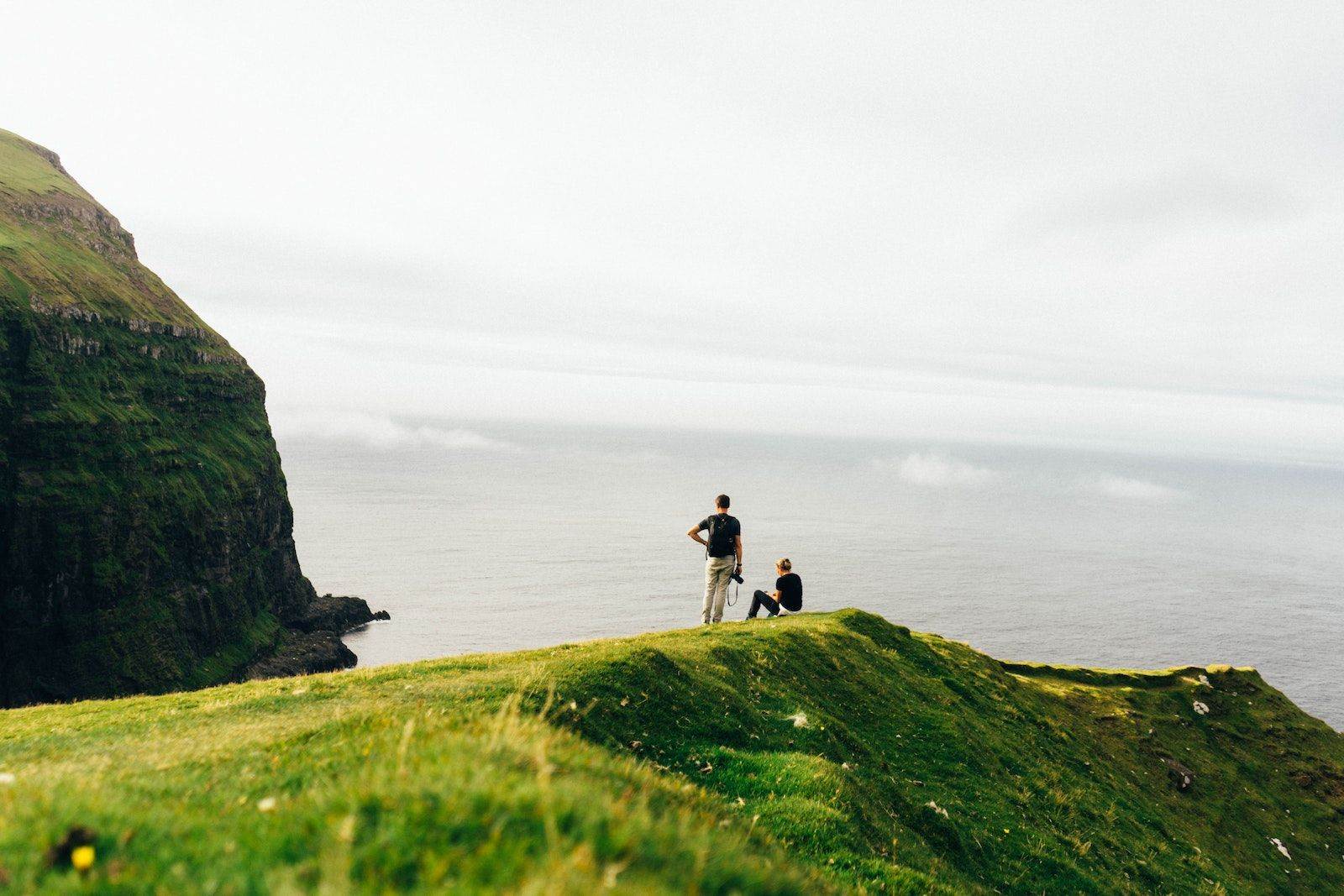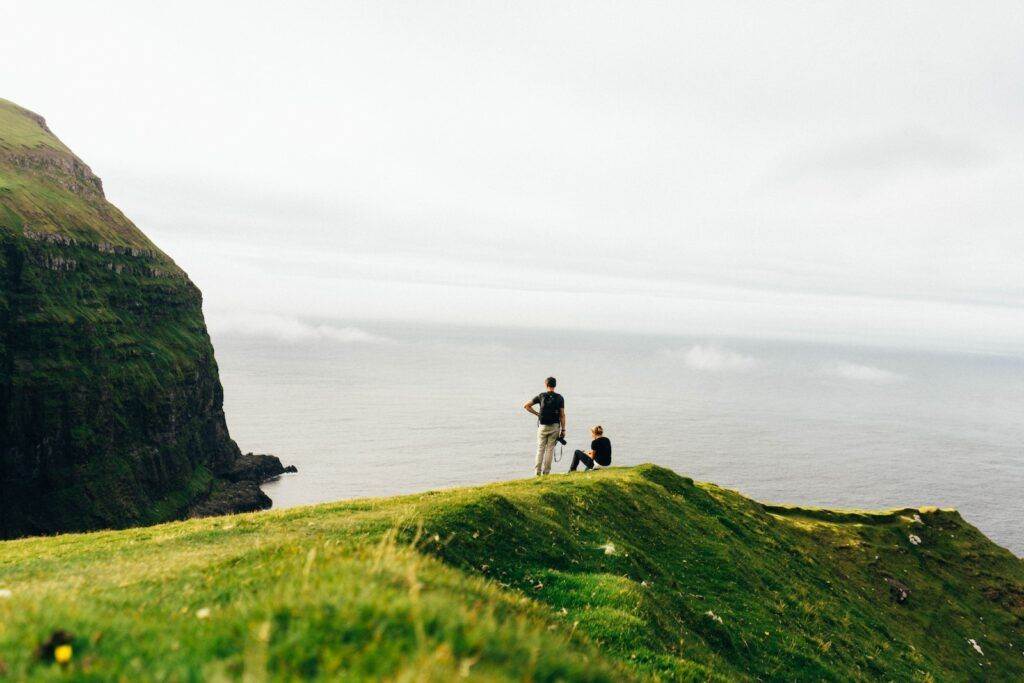 Explore The Faroe Islands On-The-Go
The Faroe Islands offer a truly unique and unforgettable experience for anyone seeking to explore their captivating landscapes, rich culture, and charming communities. With a little planning and some local knowledge, you can easily navigate the islands using a combination of car rentals, public transport, ferries, and even helicopter rides.
"Unravel the hidden treasures of the Faroe Islands as you embark on an adventure that transcends time and space."
As you traverse these enchanting islands, don't forget to embrace the spirit of adventure while respecting the pristine environment that defines this unspoiled gem in the North Atlantic. It's time to let yourself be mesmerized by the beauty and allure of the Faroe Islands – a destination that will leave an indelible impression on your heart and soul.
Last Updated on May 9, 2023