When planning a winter sports holiday, Sweden is certainly not at the top of your list as a destination. And to be fair, Scandinavia cannot compete with countries such as France, Switzerland or Austria. But for the seasoned winter sports enthusiast, skiing or snowboarding in Sweden brings a whole new experience.
The most beautiful places for skiing and snowboarding in Sweden
The town of Åre is located in central Norway, west of the city of Östersund. Åre is the best known and largest winter sports area in Sweden. Large international ski competitions are also organized here. The town has 112 pistes with a total distance of 101 kilometers and 46 ski lifts. The landscape is very different from the traditional winter sports countries. The landscape is rougher and more varied, there are more forests and (frozen) lakes in the area, and the culture is different. Despite the fact that the area is only 4.37 square kilometers in size, every winter sports enthusiast will be able to enjoy themselves here for a few days.
The Scandinavian winter sports areas are not large, but they are challenging and diverse
Skiing or boarding above the polar circle: you can! Riksgränsen is one of the northernmost ski resorts in Sweden, a stone's throw from the Norwegian border. This area offers great and luxury hotels and an unprecedented off-piste potential. The area also has a number of nice (not too difficult) pistes. If you want even more and more adventure than the off-piste runs of the area, you can also do helicopter skiing here.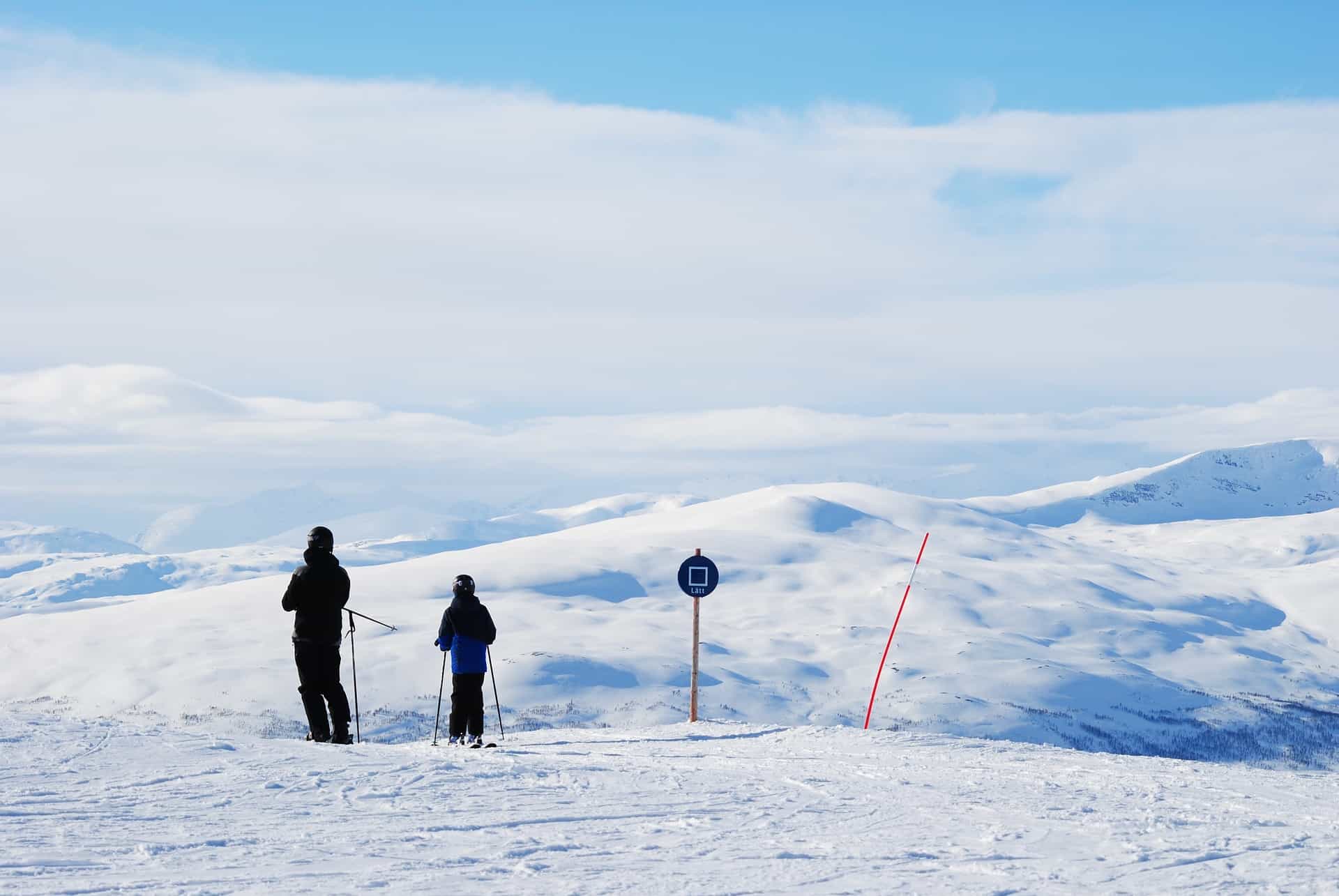 Cross Country Skiing in Sweden
Cross-country skiing is one of the most popular sports in Sweden and that is no coincidence! There is a great infrastructure to explore the area on skis, some of which are even lit. Because there are relatively few places where alpine skiing is possible, cross country skiing is practiced on flat, snowy parts. Cross-country skiing is a sustainable and healthy sport that can actually be practiced by anyone who has some walking conditions. To learn the technique well, following a few lessons at a cross-country school is recommended. Good technology compensates for strength, especially in the Nordic sports.
Winter sports in Sweden means more than just skiing. Of course you can go skiing, snowboarding and cross-country skiing, but Sweden is also a wonderful country for bikers and hikers. The strong points of the Swedish winter sports centers are the sporty atmosphere, the facilities for families, the good price-quality ratio and the beautiful nature. Moreover, there is an attractive range of winter activities, such as reindeer, sled dog and snowmobile tours.
Last Updated on March 30, 2023