Orsa Rovdjurspark is a wildlife park located in the forests of Dalarna, Sweden. The park is home to a variety of animals, including bears, wolves, lynx, wolverines and more. It was opened in 1988 and has since then been offering visitors a unique opportunity to get up close and personal with some of Sweden's most magnificent predators.
Table of Contents
Getting There
The park is located in the heart of Dalarna, making it easily accessible by car or public transport. The closest airport is Stockholm Arlanda Airport, which is about 220 km away from Orsa. If you're traveling by train or bus, the nearest station is Orsa Station, from where you can take a taxi or bus to get to the park.
Attractions
One of the main attractions at Orsa Rovdjurspark is the chance to see brown bears up close. The park has a large enclosure that allows visitors to enter and walk around freely while observing these majestic creatures in their natural habitat. As you walk through the enclosure, you'll be able to get within meters of these incredible animals without any barriers between you.
"Witnessing these incredible animals in their natural habitat is an unforgettable experience that will leave visitors with a newfound appreciation for wildlife conservation efforts."
In addition to the bears, there are also other large carnivores such as wolves and tigers that call this park their home. Visitors can watch feeding sessions and learn about each species from knowledgeable guides who are happy to answer any questions.
For those who want even more excitement, there are various activities available at the park such as wolf howling tours and bear safaris. These experiences provide an even closer look at these animals in their natural environment.
Bears in the wild in Sweden
Sweden is one of the best countries in Europe where it is possible to see bears in the wild. From a lookout point and with a little patience, chances are very high that you will actually see bears. In addition to the bears, you also have a chance to spot other special animals in Sweden. Think of wolverines, beavers, foxes, moose and different types of birds. Nature lovers and wildlife spotters are at the right destination in Sweden.
Discover Scandinavia's wild animals in Orsa Rovdjurspark
It is a special experience to stand eye to eye with these powerful animals, there are also bears in the park that you can also encounter in the wild in Sweden. Pretty impressive!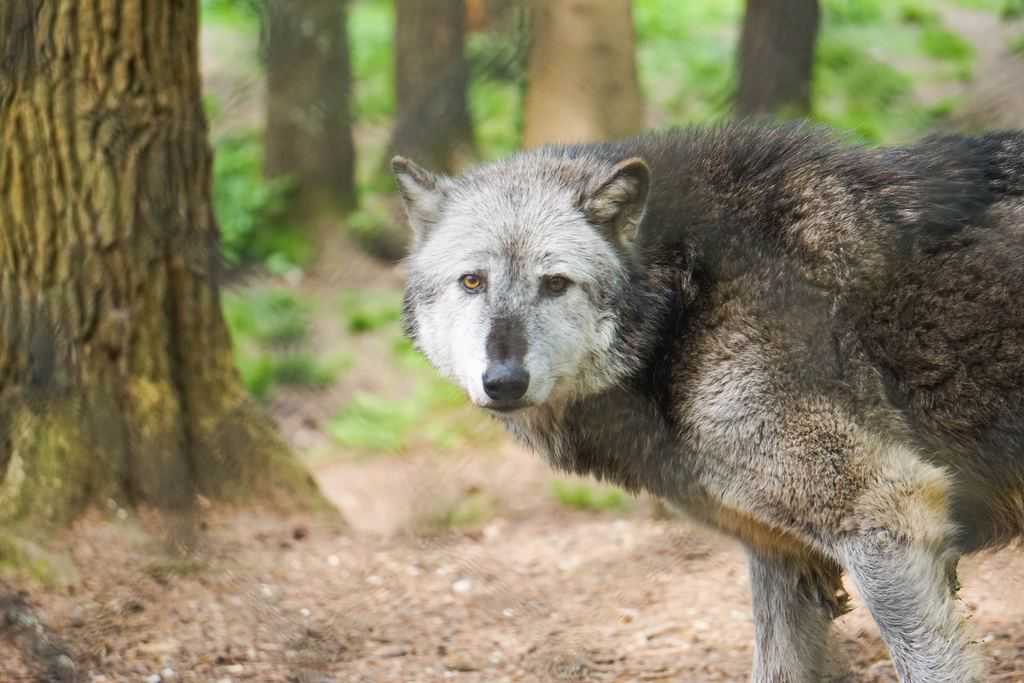 The park is suitable for the whole family, especially children will find these beautiful predators very impressive. There are exhibition spaces, a visitor center, a few children's playgrounds, shops, kiosks and two restaurants. The animals are fed daily; the feeding times are stated at the entrance. The lynxes and wolverines are so shy that you can only view these animals properly if they are fed.
"Discover the beauty of nature and wildlife at the park suitable for the whole family. With impressive predators, exhibition spaces, and fun-filled playgrounds, there's something for everyone to enjoy."
There are asphalt paths in the park and it sometimes goes up nicely. The park is not open all year round, also in connection with the hibernation of bears. It is best to visit the park in the summer period, then the opening hours are the most extensive and the present catering is open.
Orsa Rovdjurspark is approximately 20 km north of Orsa and Orsa is again north of Mora. The park is open all year; in the summer period from 10:00 to 17:00 and outside from 10:00 to 15:00.
Last Updated on May 11, 2023