When people think of Denmark, it's easy to conjure up images of The Little Mermaid and Tivoli Gardens. However, there's so much more to explore in this beautifully scenic country. One such gem is Superkilen Park in Copenhagen – an extraordinary urban space that lures visitors from all corners of the world. This park stands out from other public spaces in the city due to its unique architecture, innovative design elements and fascinating history.
"Superkilen Park in Copenhagen is not just a public space, it's a masterpiece of art and design that reflects the vibrant diversity of the city."
Table of Contents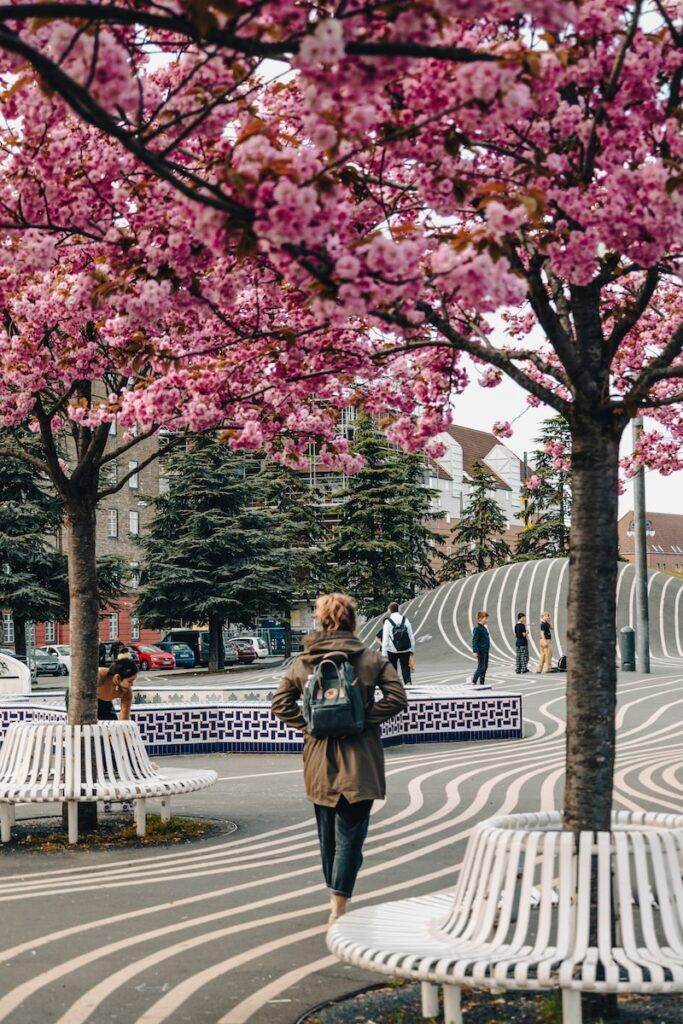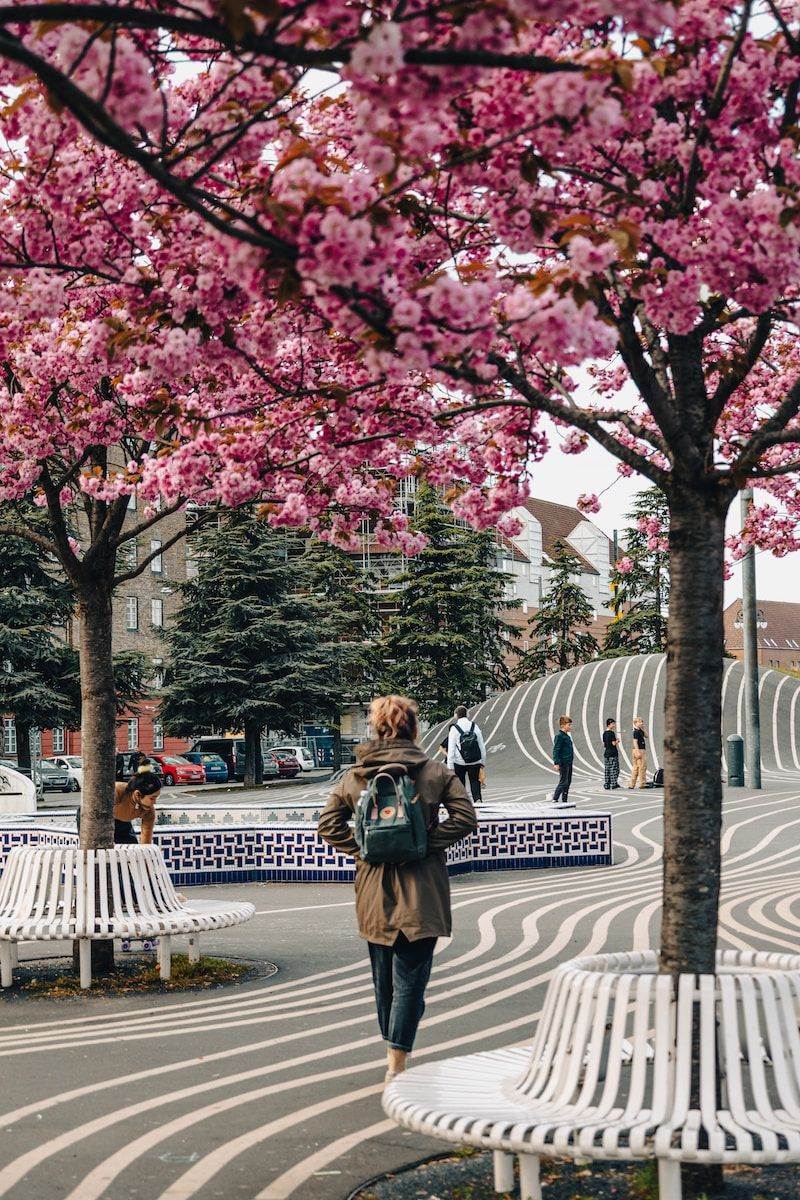 Walking through this meticulously curated space is a treat for the senses; the vibrantly coloured benches, swings, fountains and even trash cans are fascinating works of art that reflect the diversity of this global city. It's no wonder that Superkilen Park has become a magnet for locals and tourists alike – a place where everyone can come together to relax, play and celebrate life!
A Brief History
Superkilen Park is a unique and innovative public space that opened its doors in 2012, boasting a stunning design by the internationally renowned Danish architectural firm BIG (Bjarke Ingels Group). This exceptional park has quickly become one of Copenhagen's most exciting new developments due to its vibrant and multi-cultural character. What sets Superkilen Park apart is its ability to reflect the diverse and eclectic community of the Nørrebro neighborhood where it is situated.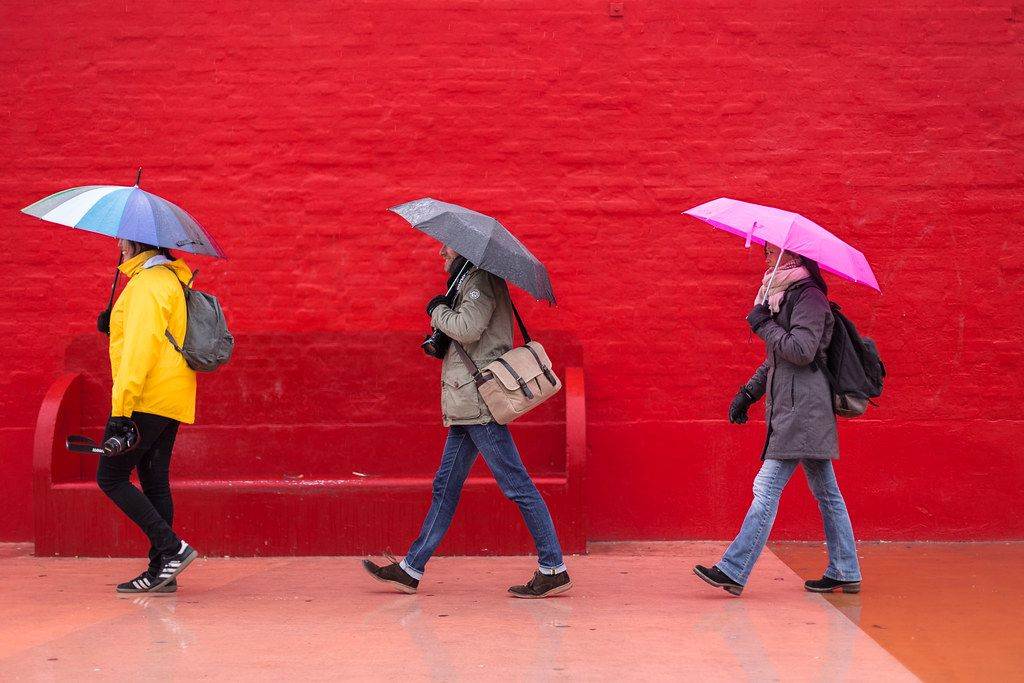 The park features an impressive collection of urban furniture, objects, and installations from more than 60 different countries, making it a true celebration of diversity and cultural exchange. Visitors can explore the park's three different zones: the Red Square, Black Market, and Green Park, each with its own distinct character and amenities. With its bold design and inclusive atmosphere, Superkilen Park is truly a must-visit destination for anyone interested in experiencing the best that Copenhagen has to offer.
The site previously consisted mainly of rail yards and industrial buildings but was transformed into a green oasis with three different zones: red, black and green. Each zone has its own distinct design based on the cultural influences present in Nørrebro.
Address: Nørrebrogade 210, 2200 København, Denmark
The Red Zone
The Red Zone, a vibrant space that draws inspiration from the rich and diverse Middle Eastern cultures, is a true feast for the senses. The dazzling display of bright colors and intricate geometric patterns seen in traditional Moroccan tiles creates an immersive experience for visitors. At its heart lies a spacious plaza, dotted with swaying palm trees, inviting benches, and playful fountains that delight both young and old. A unique addition to this stunning zone is an outdoor gym where fitness enthusiasts can break a sweat while soaking up the sun.
"Experience the vibrant colors, intricate patterns, and playful ambiance of The Red Zone – a true feast for the senses that immerses visitors in the rich and diverse cultures of the Middle East."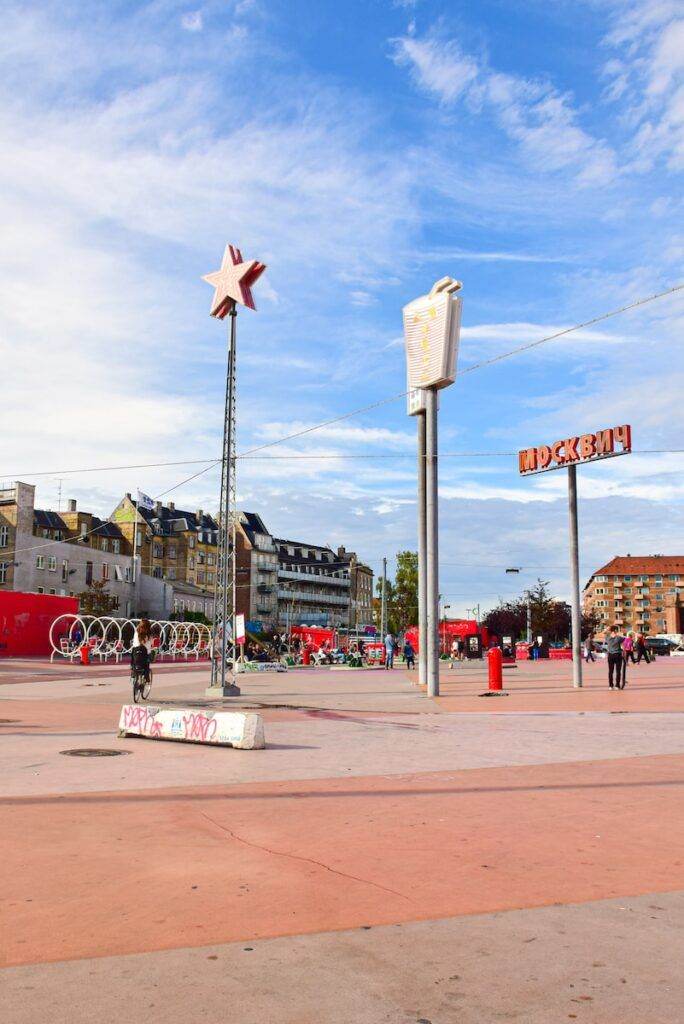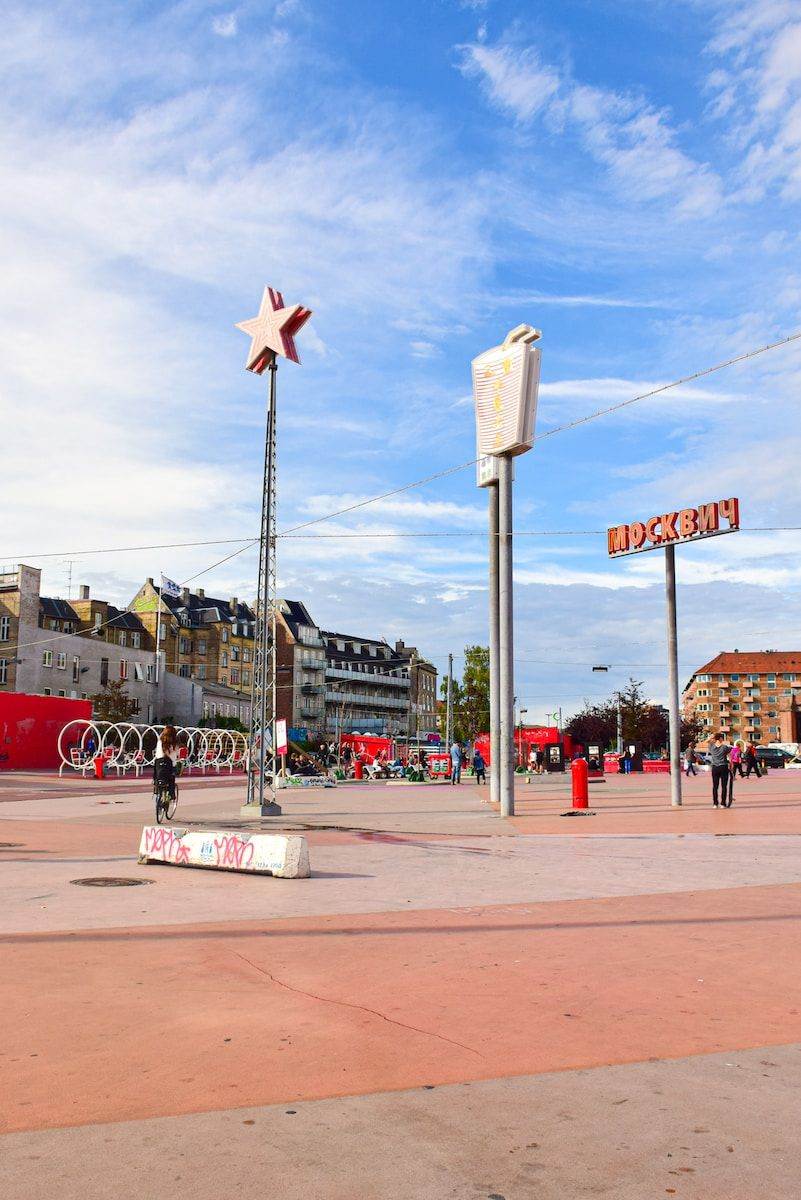 But perhaps one of the most striking features of the Red Zone is its long wall adorned with neon signs from cities around the world. From Tokyo to New York, each sign captures the unique energy and spirit of its corresponding city, creating an awe-inspiring backdrop that is sure to leave a lasting impression on anyone who visits this remarkable place.
The Black Zone
The Black Zone is a captivating representation of the rich and diverse cultures of Africa. It features unique and striking architectural designs inspired by various African countries, such as Ethiopia and Sudan. The centerpiece of this remarkable space is an amphitheater made up entirely of black rubber steps, which are both visually stunning and highly functional. This inviting seating area encourages people to gather together for a wide range of events, from exciting concerts to thought-provoking performances.
"Experience the richness of African cultures at The Black Zone, where stunning architectural designs and an inviting amphitheater come together to showcase the vibrant spirit of this diverse continent."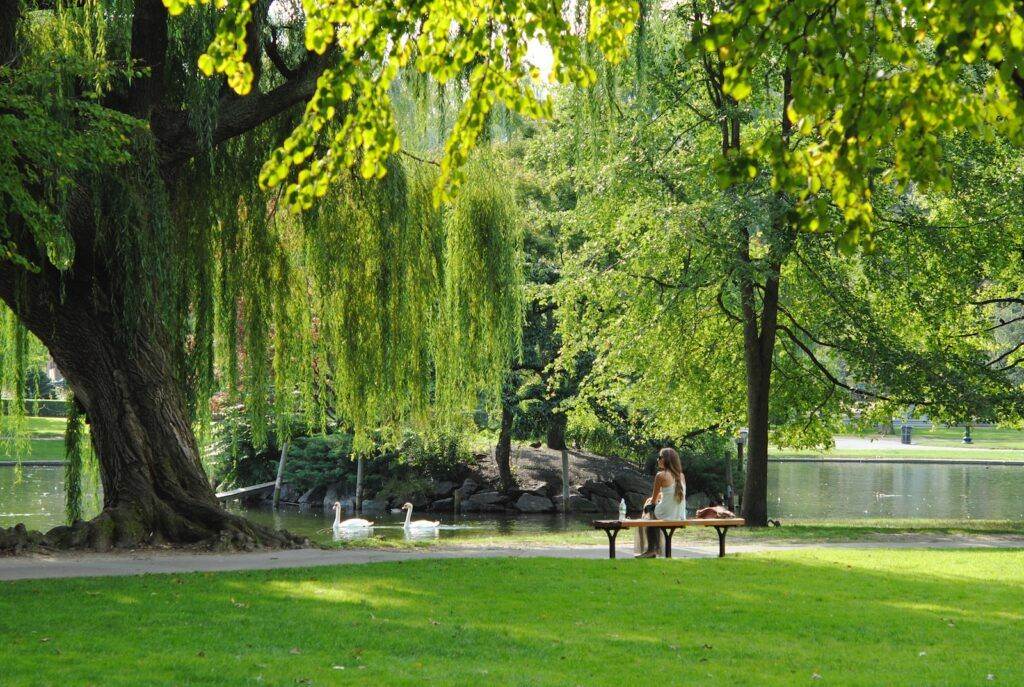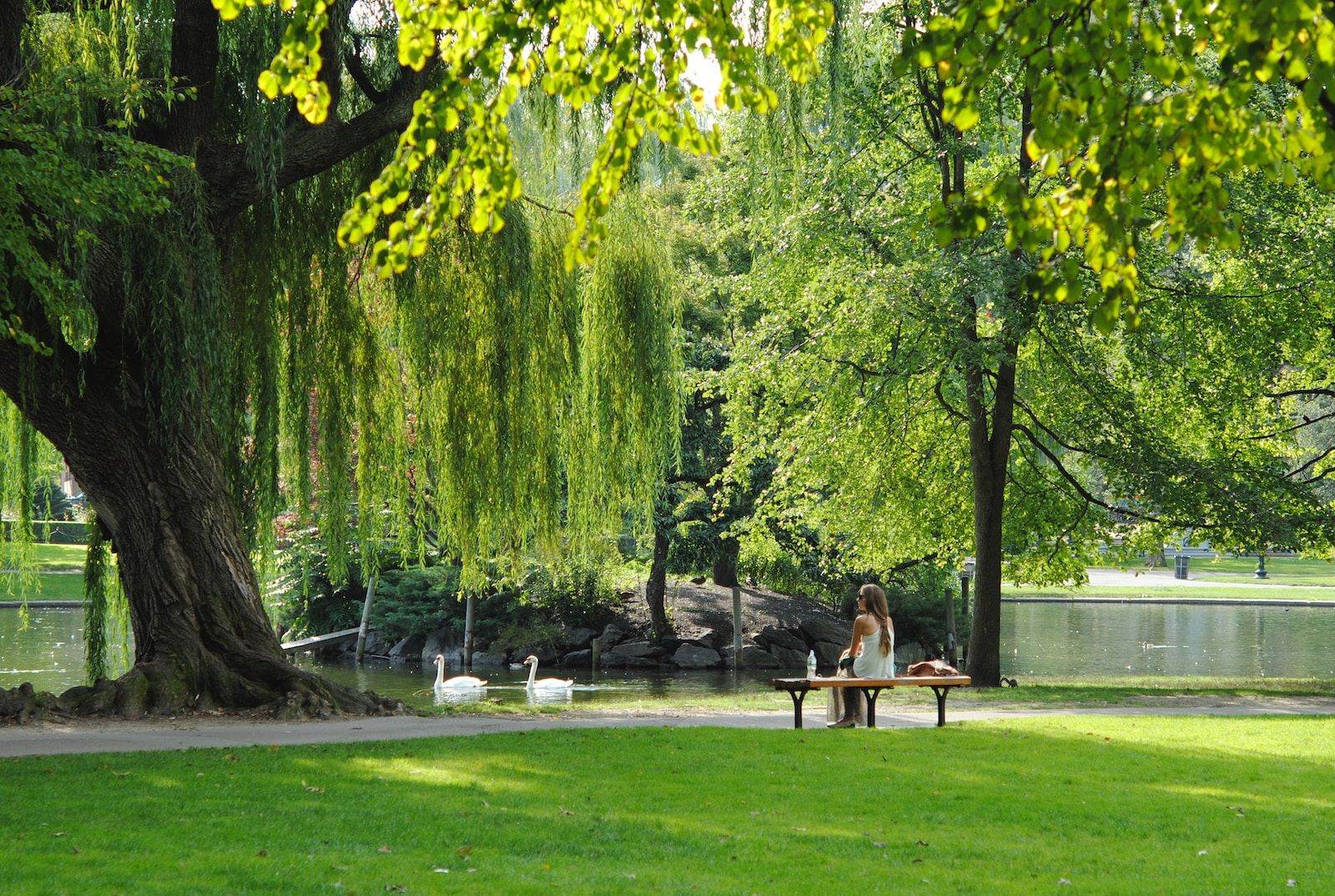 With its fusion of modern design elements and traditional African influences, the Black Zone is a must-see destination for anyone interested in exploring the vibrant cultural heritage of this fascinating continent.
The Green Zone
The Green Zone is a true representation of the Scandinavian culture, boasting lush trees, grassy hills and picnic areas that provide ample space for relaxation and play. The park also features a unique playground that is designed to appeal not only to children but also to adults alike, with its giant swings and impressive climbing structures.
"Discover the true essence of Scandinavian culture at The Green Zone, where nature and play combine to create a unique experience for all ages."
Whether you're in the mood for some quiet time amidst nature or are looking to have some fun with your friends and family, The Green Zone has something for everyone!
Art and Design in Superkilen: A Vibrant Public Space
The art in Superkilen is highly varied and includes everything from sculptures to murals to interactive installations. One notable piece is a massive red sculpture titled "Red Square" that serves as a gathering point for visitors. Another highlight is a mural that features the faces of 60 different people who live in or have ties to the neighborhood. The mural reflects the area's multiculturalism and celebrates its many different voices.
"Superkilen's art collection is a vibrant reflection of the neighborhood's diversity, featuring a range of artworks from sculptures to murals that celebrate the many different voices and cultures of the community."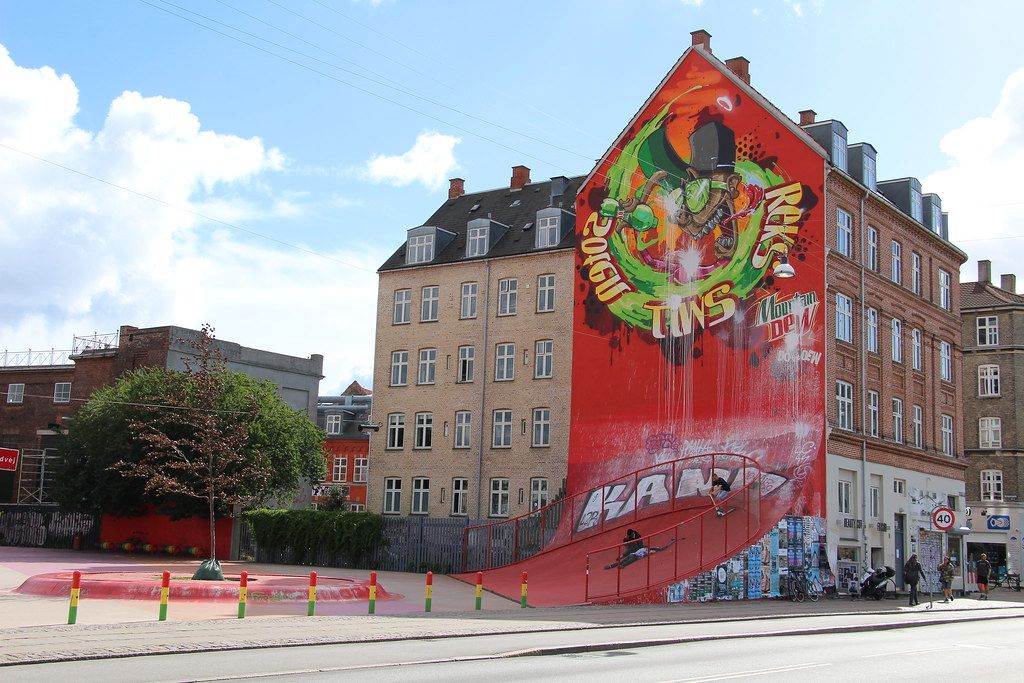 Other pieces of art in Superkilen include a giant chessboard, swings that light up at night, and an interactive fountain that allows visitors to control jets of water with their movements. These installations add another layer of interest to an already vibrant public space.
A Unique and Cultural Experience in Copenhagen
Copenhagen's Superkilen Park is a must-visit destination for anyone interested in architecture, design and urban development. The park's three zones offer a unique glimpse into the diverse cultures present in the Nørrebro neighborhood. Whether you're looking to relax on a sunny day or discover new designs and cultural influences, there is something for everyone at Superkilen Park. So next time you're visiting Copenhagen, be sure to add this one-of-a-kind park to your itinerary!
Last Updated on May 15, 2023