The Swedish winters are cold. Very cold. That in combination with the many lakes that the country knows makes it a mecca for skaters. Many skaters from all over Europe go to Sweden in the winter in search of the perfect ice. How do you plan a successful skating holiday to the north?
How do you get there?
That is the first question that starts a Sweden winter trip. Flying via Trondheim or Stockholm is the most convenient, renting a car (with good winter tires) is of course possible at the airport. There are a few places where you can go without a car, for example Sigtuna, 12 kilometers north of Stockholm. There you can find perfect ice and cute houses to stay near the lake.
The ice rink is often maintained by the municipality. Sometimes there is also the possibility to drink something warm.
Close to densely populated areas, you are more likely to find a well-maintained ice rink. For example, the ice is kept snow-free in a number of places so that skaters can walk on it. There are also special trips organized at a number of places where you can make a trek between different places. In the meantime, your luggage will be transported for you. In the evening you can warm up comfortably by a fire.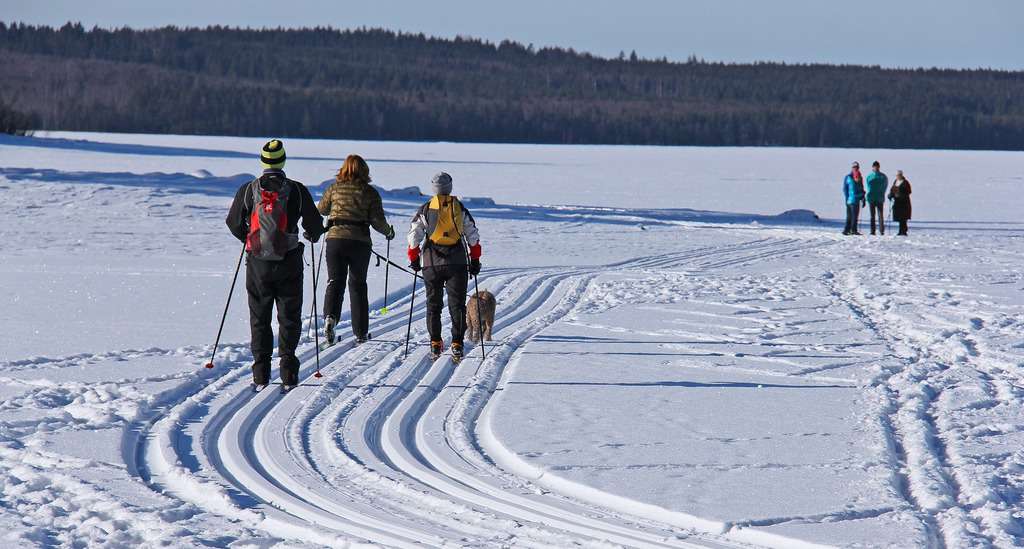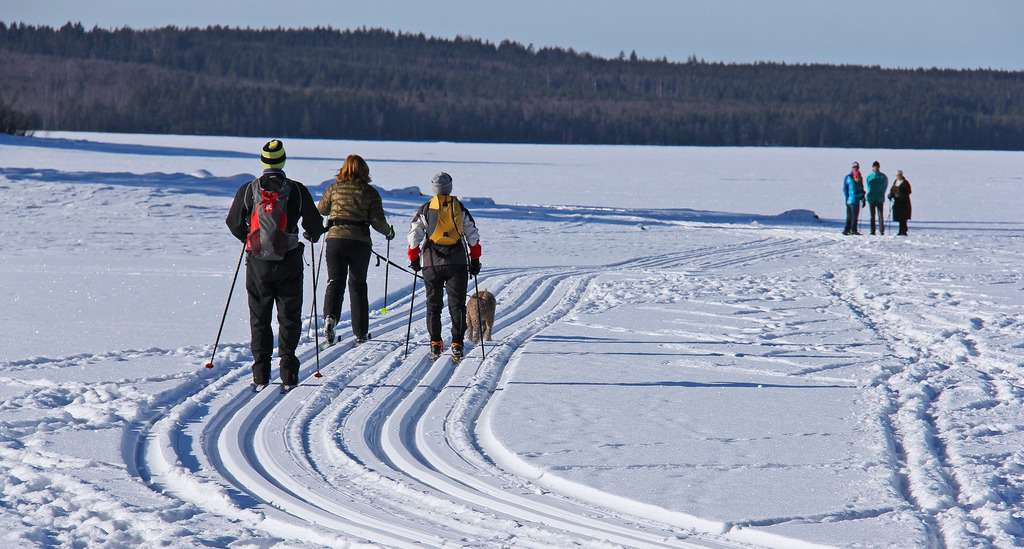 Who is it for?
Skating in wintery sweden is not for everyone. The circumstances can be very harsh, and on some parts of the route you are completely dependent on yourself. Skating on the Swedish lakes is therefore not reserved for beginning skaters. Only experienced skaters with many kilometers behind them are suitable for making skating trips. You can, however, take a guided tour or follow a course in advance to appear well prepared on the ice.
Skating remains one of the most beautiful ways to discover wintery Sweden. The many lakes make it possible to make beautiful hikes and many villages and towns can also be reached by skate. For those who come well prepared on the ice, it is a unique experience that you will not soon forget.
Last Updated on May 13, 2019