In one way or another, Sweden has a healthy image worldwide. That will be because they are a lot in the fresh air. Or through the Knäckebröd and Lätta. But they really eat a lot of candy. Namely an average of 17 kilos per year. That is a world record. The average candy consumption in the EU is 7 kilos per year.
Saturday candy day – lördagsgodis
Children grow with them that they get a bag of candy every Saturday, the Lördagsgodis. Or better yet, they can fully give their own bag. Because preferably Sweden Lösgodis: loose candy. In every supermarket, strategic at the cash register, rows with bins scoop candy are set up.
In every supermarket in Sweden you will find a wall with different types of candy. The children can choose their own sweets here and put them in a bag.
A gas station along the highway can count on extra stops if there is a candy store with 1000 types of scoop candy next to it. At the office it is not uncommon if there is a bowl of candy at the coffee maker on Friday. After all, it is almost Saturday.
Kexchoklad
This classic – which was already launched in 1938, is immensely popular throughout Sweden. You can see this everywhere: in supermarkets, in kiosks, at gas stations and even at hardware stores, they sell this. What it is? Three layers of crispy waffle covered with milk chocolate. It undoubtedly reminds you of the good old penny waffle, but nothing could be further from the truth. The Kexchoklad contains much more, but also a different type of chocolate.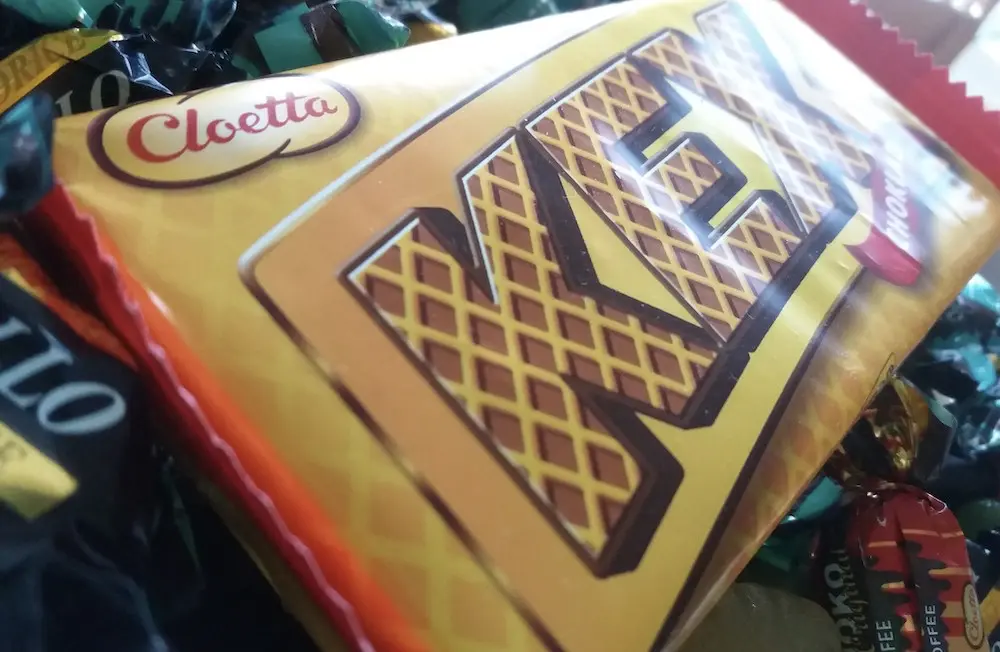 Kex chocolate is crispy, brittle and full taste of chocolate at the same time. An ideal snack for in between.
This bar exists in several sizes, so we always store a bag of minis (13 grams) and a packaging with strips of 60 grams. That of 60 grams is really very filling and therefore very suitable for when you have a good appetite or if you are ready for a dose of energy. The little ones are a nice snack for in between. They also regularly have different variants available, such as a variant with raspberry. So good!
Ahlgrens Bilar
These are foamy sweets with a fruit flavor and they have the shape of a car (bilar = cars). They exist in several variants, such as the original, Salmiak and with an acid layer over it.
The variant that we always bring on the road? The original and the foam with Winegum variant (see above). In the winter season, producer Cloetta also releases these sweets in Christmas tree variant and these are actually (even) available at IKEA every year. Both on Instagram and on Facebook, this fun brand can be followed and that is quite recommended, since very nice and original posts come along with great regularity!
Svenska LantChips
Although all that sweet candy is wonderful from time to time, some people prefer to opt for the Swedish land chips. The potatoes used for these chips are not peeled but only washed and salted before they are baked in sunflower oil. That makes them darker in color, crisper, firmer and more real taste than the average natural chips; You really taste that difference.
Polly Candy
Polly is foam covered by chocolate, with the taste of buttertoffee and vanilla. The original Polly bags contain sweets with pure and milk chocolate, but there are various variants available. I think the only drawback to these sweets is that the foam is quite sticky, which makes it huge against your teeth. You have to love sweetness, but then you have really found your favorite candy in Polly.
Last Updated on April 15, 2023