Everyone's right (allemansrätten) gives everyone the right to enjoy nature. Although everyone's right is not a formal law, it is a very important basis for recreation in Scandinavia. In short, the Allemansrätten comes down to: do not disturb anyone and do not destroy anything. Of course this is a very simple representation of the rules and therefore we will try to indicate below what is and what is not allowed. The Allemansrätten ('all-man's right') allows you to spend the night in nature everywhere in Scandinavia. Even on private property.
The right to roam free
The Allemansrätten is deeply rooted in Scandinavian culture. Everyone has the right to enjoy being outside and to move freely through nature. Among other things, walking, cycling, swimming and boating are permitted everywhere under a number of conditions. You can also pitch your tent anywhere and stay a maximum of two nights. Allemansrätten is a unique rule in the world.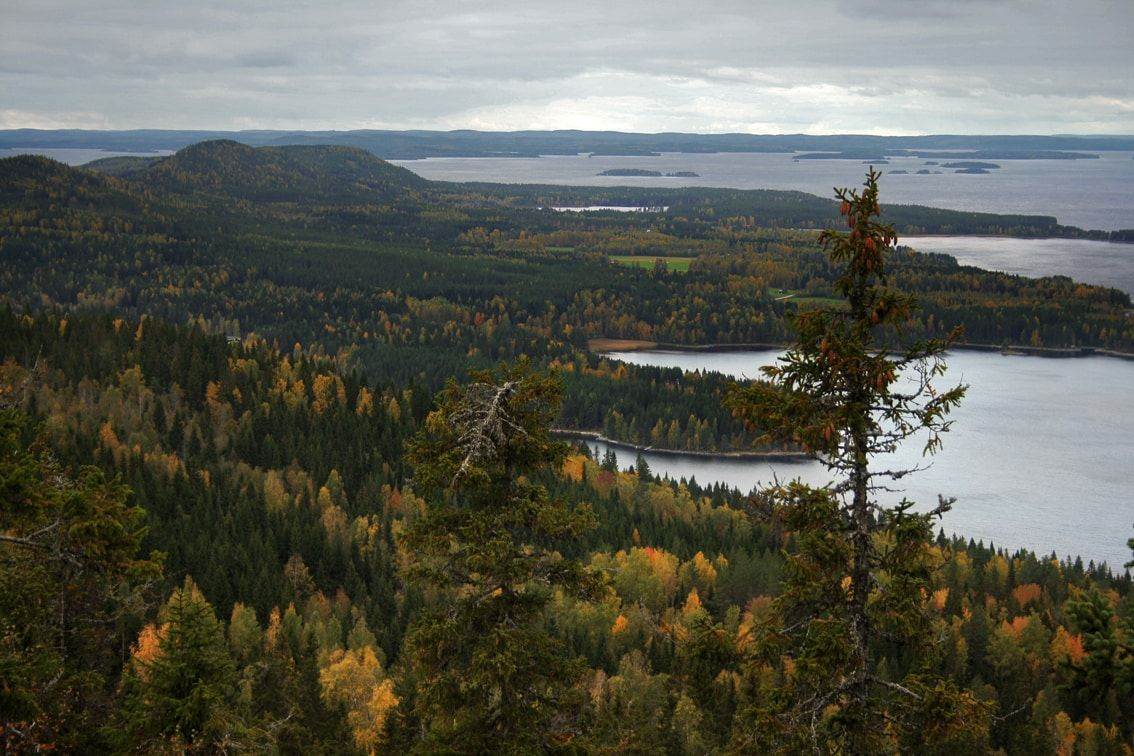 According to the law, you have the following options:
bush walking, cycling, horse riding and skiing on sites that are not used for arable farming and that are not damaged by your visit. You must not cause any damage to trees, crops and fences. You may not enter private land in the immediate vicinity of a home without permission.
walking, cycling, horse riding and skiing on private roads. Motor vehicles are also permitted unless the owner of the roads has prohibited this.
Pick wild flowers (with the exception of legally protected plant species), berries, mushrooms, nuts and all edible fruit on land that is not used as agricultural land, garden or plantation.
take water from springs, rivers and lakes.
park your camper for 24 hours. For a longer stay you must request permission from the landowner.
make a fire, provided you do not cause any damage. However, there are limitations during periods of drought with an increased risk of forest fires. You may use fallen branches and twigs as firewood.
let your dog run free as long as you have it completely under control. Restrictions on this are laid down in local regulations.
Leaves no traces
But this privilege comes with a number of conditions. For example, no damage to nature or to agricultural crops may be caused, and no waste may be left behind. The potential owner of the land may also not be disturbed. The rule is that there should be no buildings in sight at the place where you pitch your tent. In some cases, however, it is nice to ask permission from the owner, for example if the area is fenced off. Fire may be made in some places, but this depends on local regulations.
Everyone's right gives the right to pick unprotected flowers, mushrooms and berries everywhere in Scandinavia
The Allemansrätten is perfect for those who want to take longer walks through Swedish nature, for those who prefer to go off the beaten track or who want to discover Scandinavian nature in its purest form. Different rules apply in nature reserves and National parks. Always check the signs at the entrance or on the parking of a reserve before you start your activity in nature.
You can read more about Allemansrätten here.
Last Updated on October 25, 2019