If you plan to visit Norway, don't miss out on one of the most scenic rail journeys in the world, the train ride from Oslo to Trondheim. Sit back, relax, and enjoy breathtaking views of Norwegian fjords, dense forests, and picturesque villages as you embark on a serene 7-hour adventure through the breathtaking countryside. Here are some essential tips and details to help you prepare for your trip.
"Embark on a serene 7-hour adventure through Norway's breathtaking countryside from Oslo to Trondheim by train – a journey like no other."
Table of Contents
Planning Your Trip:
Start by booking your tickets online in advance to get the best fares and seat availability. You can book directly through Vy (www.vy.no), the official Norwegian Railway company. There are different fare classes, with Standard (Minipris) being the most budget-friendly option, and Komfort (comfort class) offering quieter, more spacious seating areas.
"Choose a daytime train and the right-hand side seats to enjoy the grand vistas and impressive engineering marvels along the Oslo-Trondheim rail line."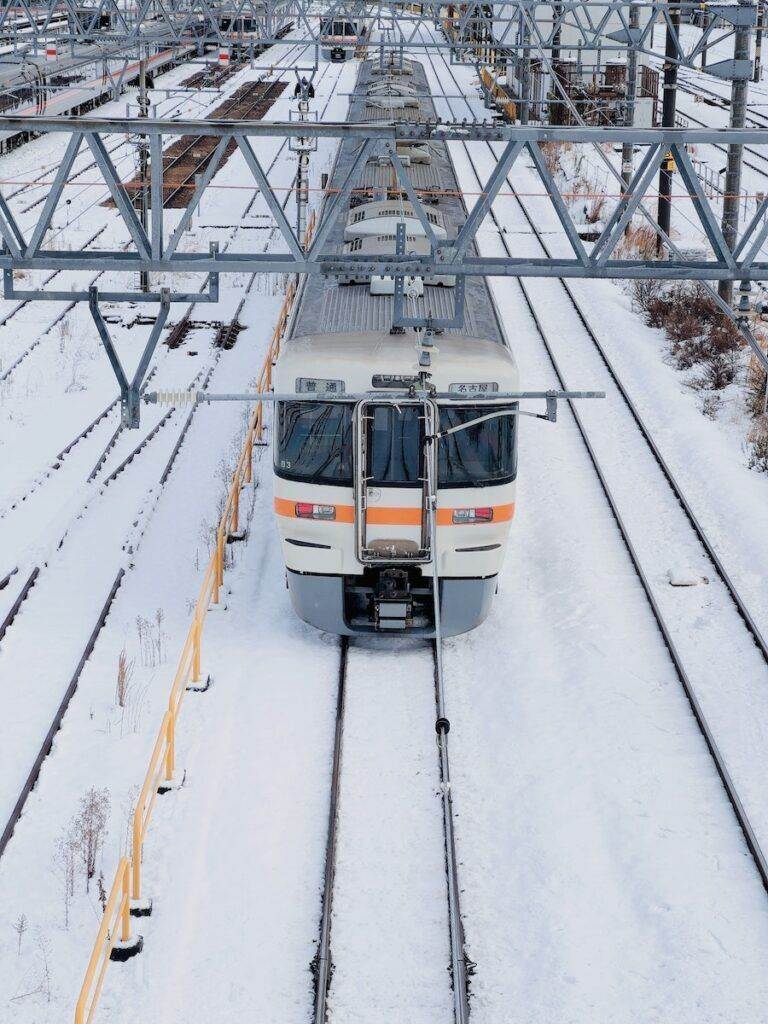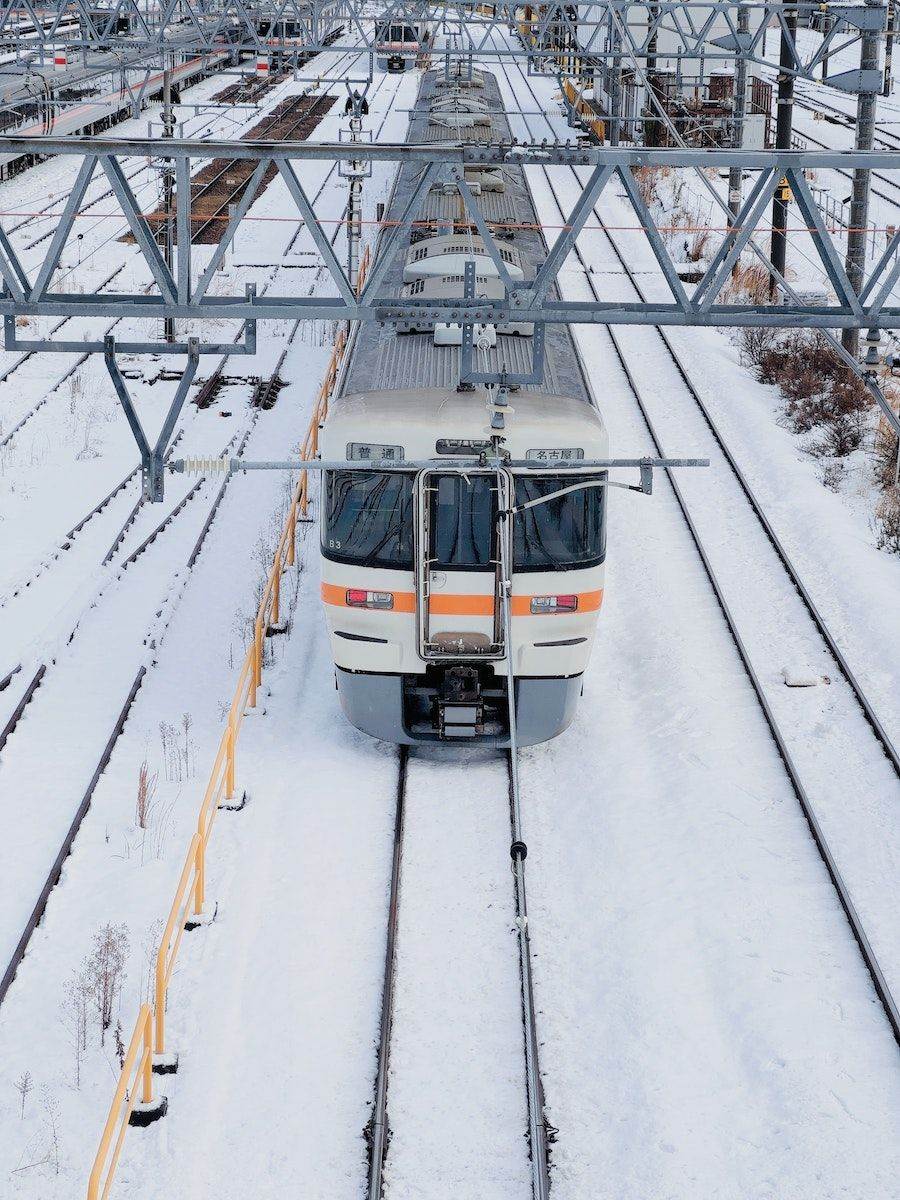 Schedule and Timings
Oslo-Trondheim trains run five times a day, with three daytime and two night departures. Departures start as early as 6:00 am and the last train departs at 11:20 pm. Double-check the exact schedule and plan to arrive at the train station at least 30 minutes before departure to ensure a smooth boarding process.
You can find the most recent timetable and information here.
"Experience the extraordinary landscapes of idyllic villages, lush terrain, and breathtaking Norwegian fjords on your train journey from Oslo to Trondheim."
The Route
The Oslo-Trondheim rail line, also known as the Dovre Line, stretches over 551 kilometers and takes you through Dovrefjell National Park, home to the historic Dovrefjell mountain range. Along the way, you'll spot idyllic villages atop rolling hills, lush landscapes, crossing rivers, and breathtaking Norwegian fjords.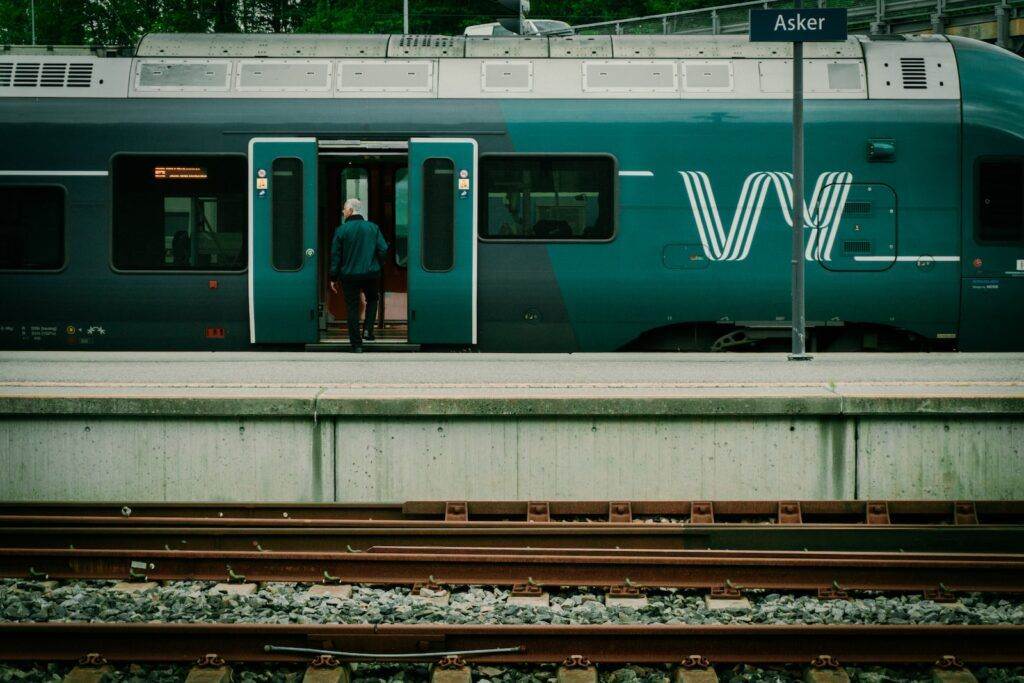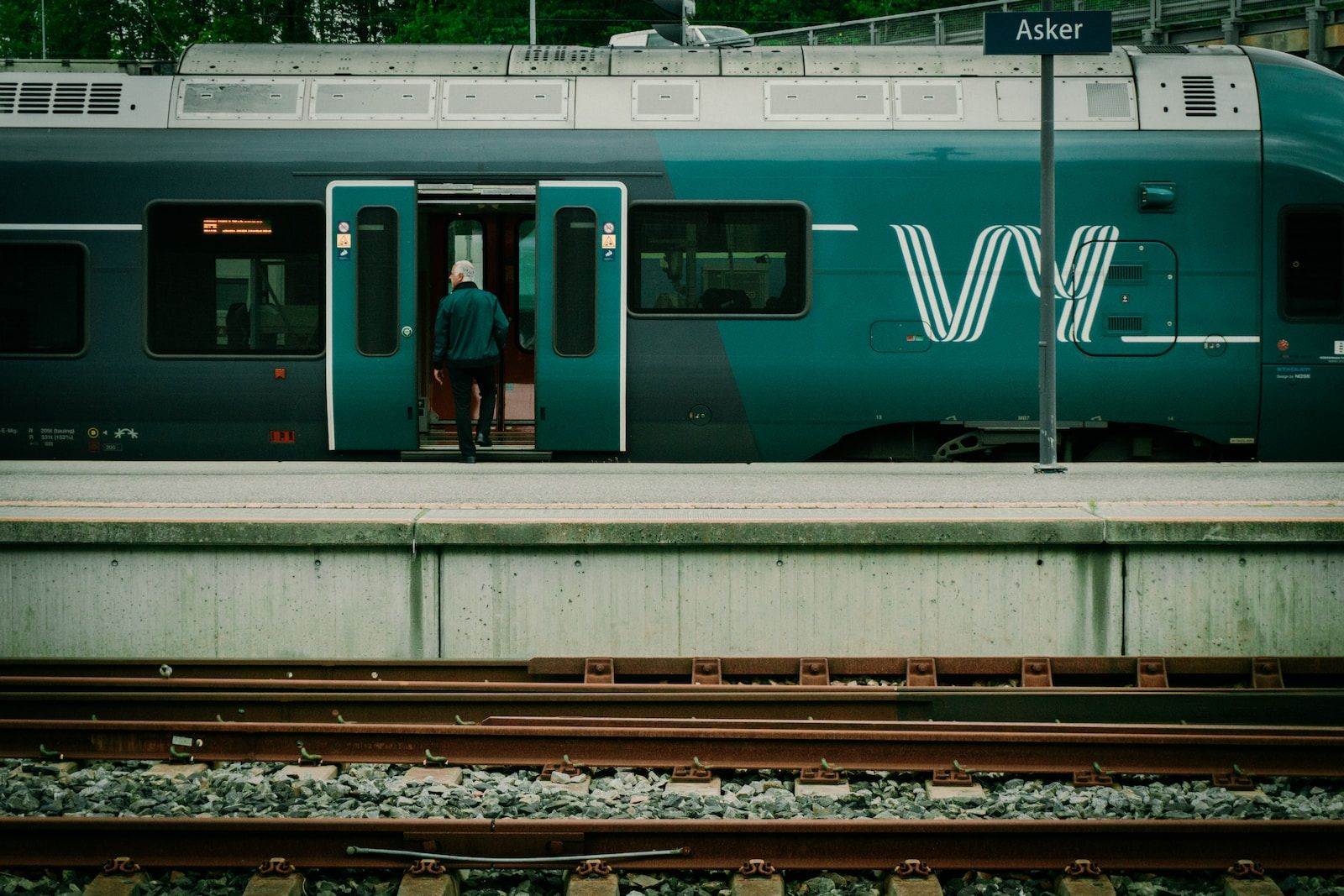 "Travel in comfort, style, and serenity through the historic Dovrefjell mountain range as you traverse breathtaking Norwegian landscapes on the Oslo-Trondheim train."
Time Optimization
To fully enjoy the grand vistas, choose a daytime train. Pro tip: sit on the right-hand side (when facing the direction of travel) for the most scenic views. Not only will you enjoy the landscapes, but also appreciate the impressive engineering of the many bridges, tunnels, and viaducts along the route.
Stay connected
Most trains have free Wi-Fi on board, allowing you to stay connected or research possible activities at your destination. However, the connection strength might be inconsistent in some areas due to the train traveling through remote regions. It's always wise to download your essential trip information beforehand.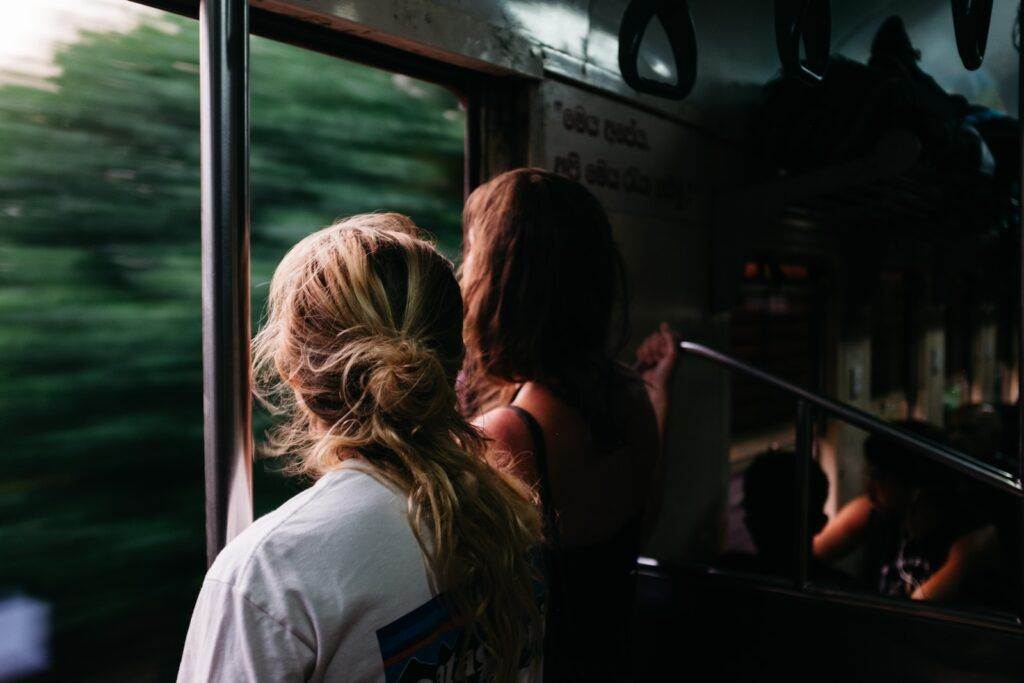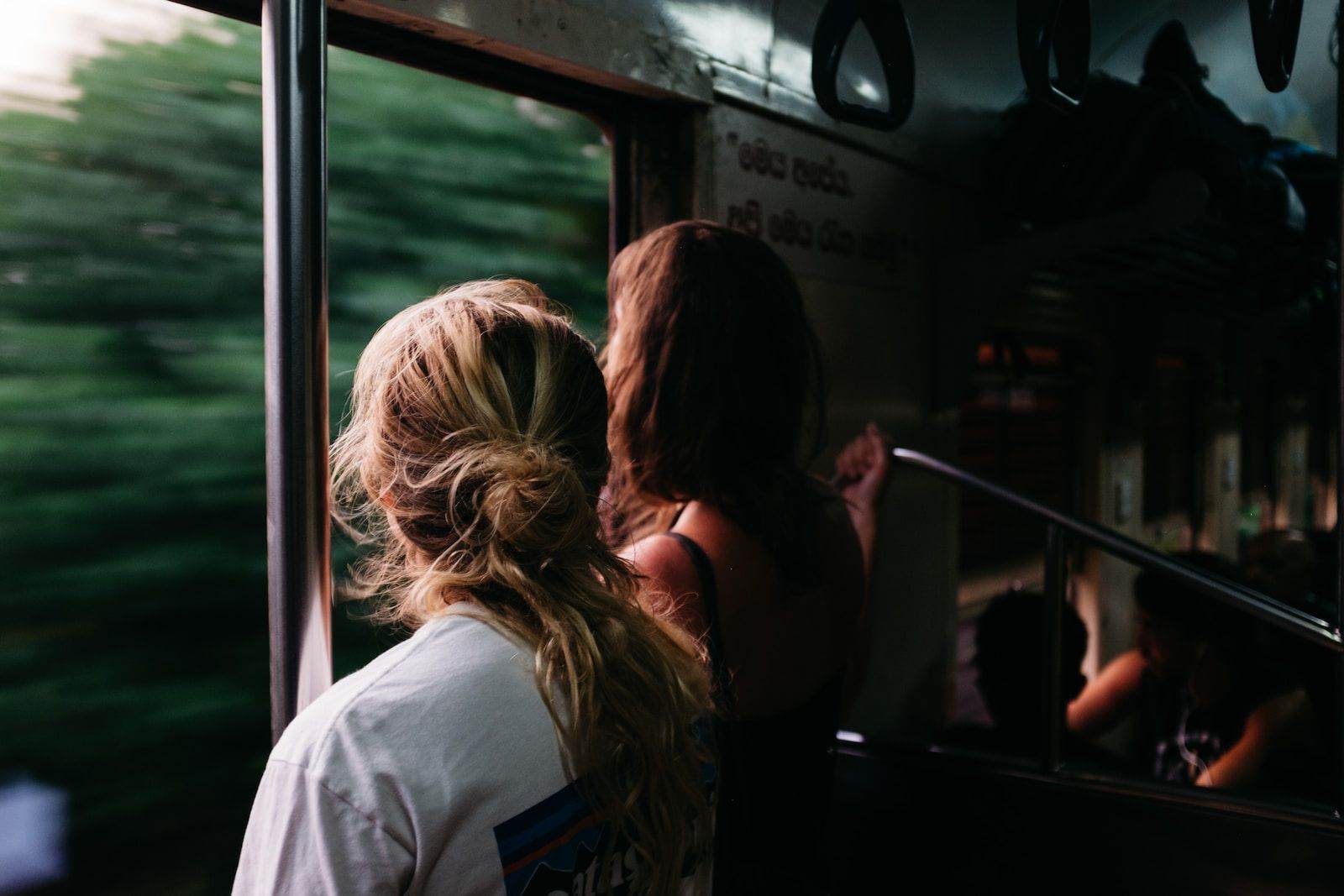 "Dive deep into the unspoiled beauty of Norway's natural splendors at a comfortable pace, creating once-in-a-lifetime memories on your journey from Oslo to Trondheim by train."
Dining options
While there is a bistro car on the train offering hot meals, sandwiches, and a variety of beverages, consider bringing your own snacks and reusable water bottles to save money and reduce waste. Alternatively, you can join locals and fellow travelers in enjoying a pre-packed 'matpakke' – a traditional Norwegian packed lunch consisting of open sandwiches.
After arrival in beautiful Trondheim
Trondheim offers various accommodation options, including hotels, hostels, or Airbnb. We recommend booking your lodging in advance to avoid any last-minute hassles.
Begin your exploration at the awe-inspiring Nidaros Cathedral, the medieval masterpiece that dates back to the 11th century. Take a leisurely stroll through the cobblestone streets of Bakklandet, a picturesque neighborhood with colorful wooden houses and quaint cafes.
Don't miss the iconic Old Town Bridge (Gamle Bybro), which offers stunning views of the city and Nidelva River. Lastly, immerse yourself in the rich history of Trondheim at the Archbishop's Palace, home to the Crown Regalia exhibit and the well-preserved,800-year-old ruins under the castle.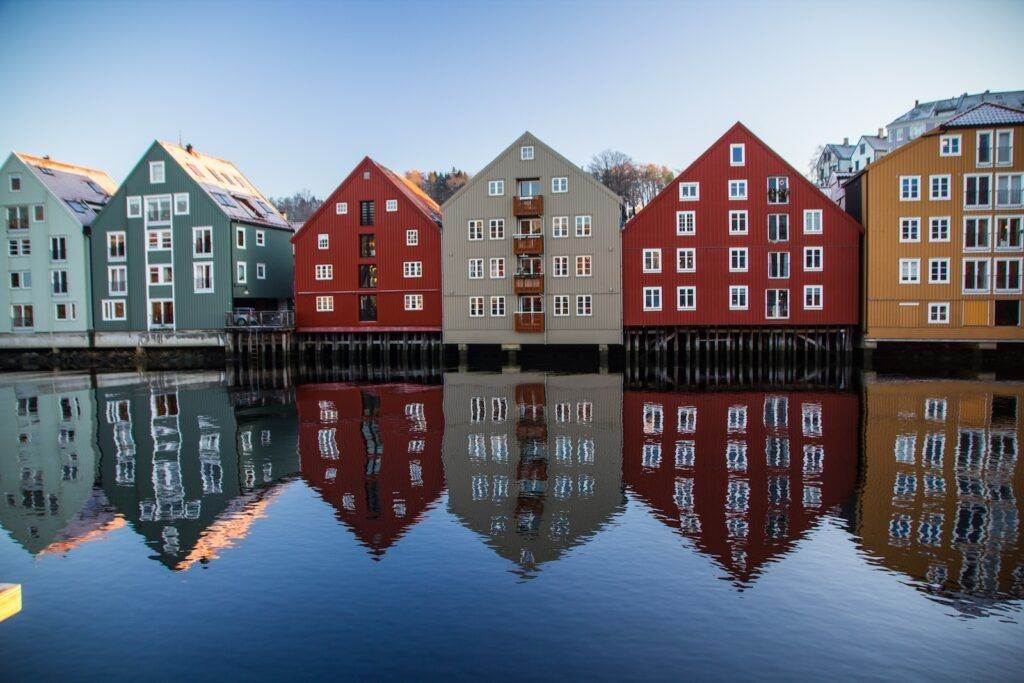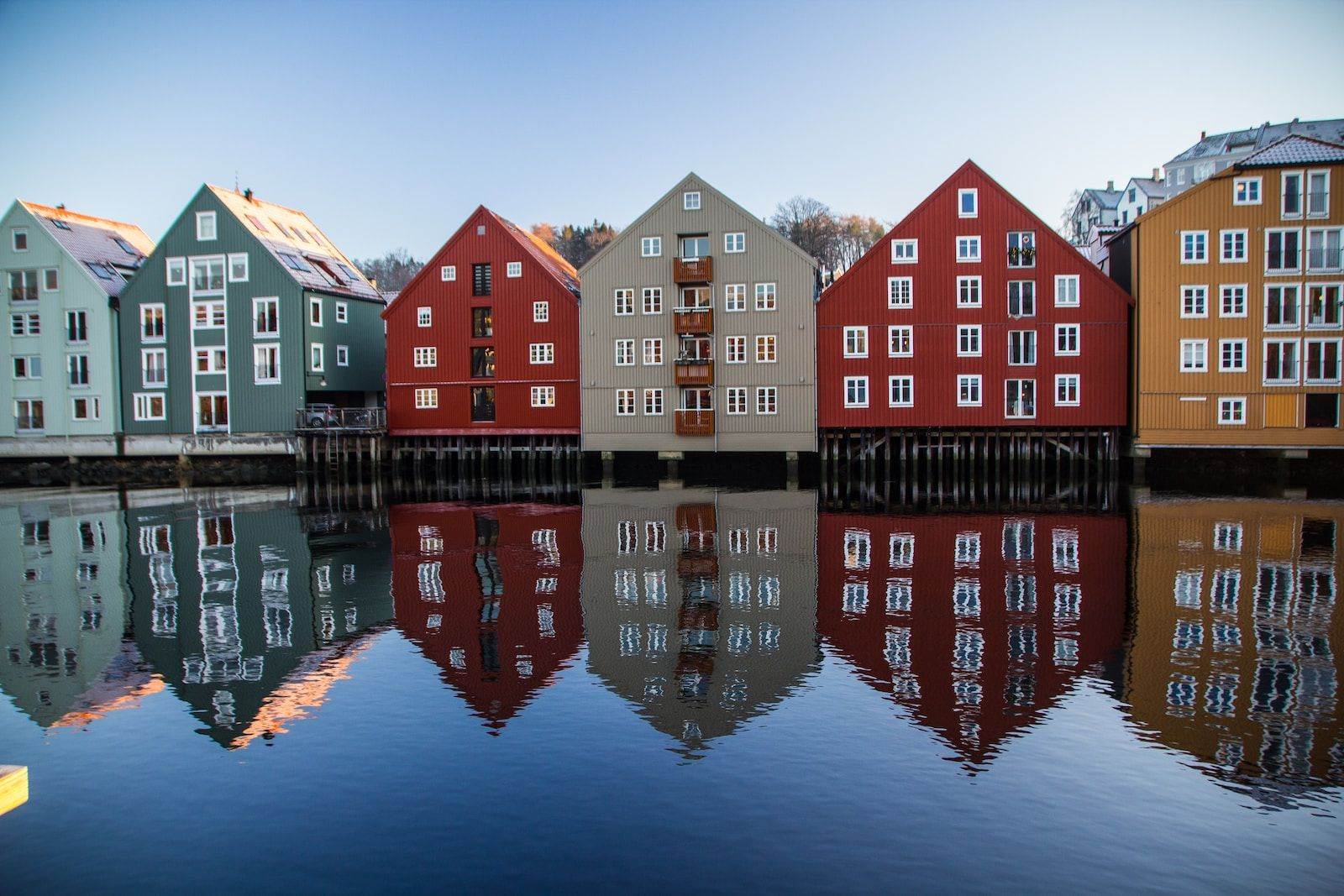 Travelling from Oslo to Trondheim by train offers an unparalleled opportunity to explore Norway's natural splendors at a comfortable pace. Plan your journey carefully, and be ready to create once-in-a-lifetime memories as you immerse yourself in the unspoiled beauty of this Nordic gem.
Last Updated on May 6, 2023