Oslo, the buzzing capital city of Norway is known for its fresh seafood. The sea food restaurant scene in Oslo offers a plethora of options for every budget and preference. From casual fish and chips at bustling fish markets to high-end seafood restaurants with Michelin-starred chefs, there's something for everyone.
Table of Contents
Why Oslo is a seafood lover's paradise
If you're a seafood lover, Oslo is a destination you won't want to miss. The city's proximity to the North Sea and the vast fjords that surround it have made it a hub for fresh, high-quality seafood. From traditional Norwegian cuisine to modern seafood restaurants, Oslo has plenty to offer for seafood enthusiasts.
"When it comes to fresh seafood, Oslo's culinary scene is unmatched! Stick with us as we dive in and uncover the best fish restaurants that will satisfy your cravings and leave you hungry for more."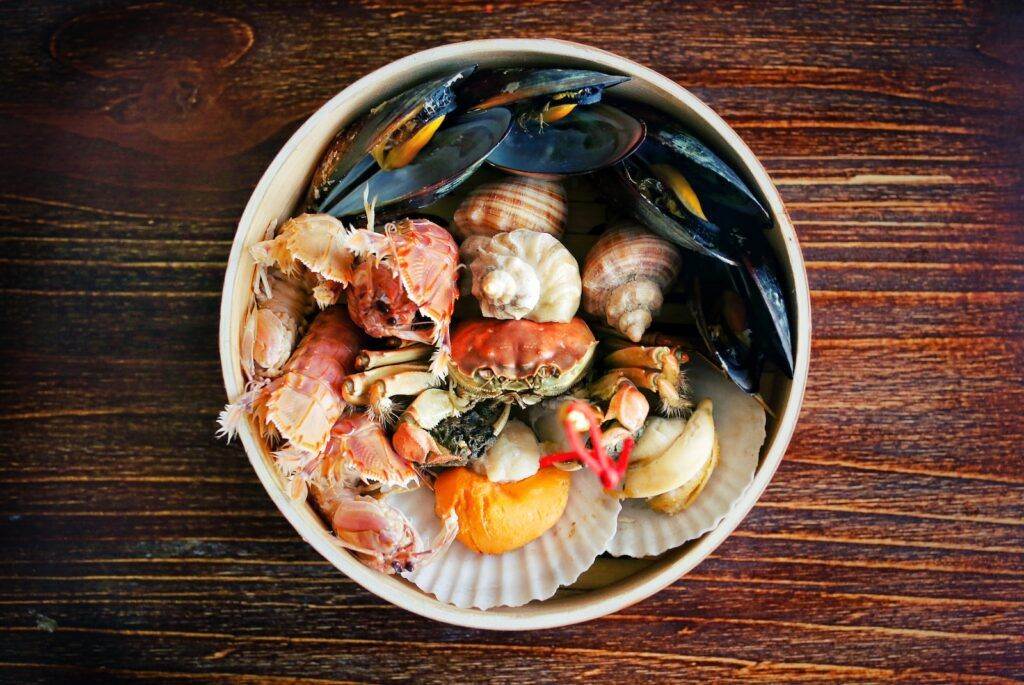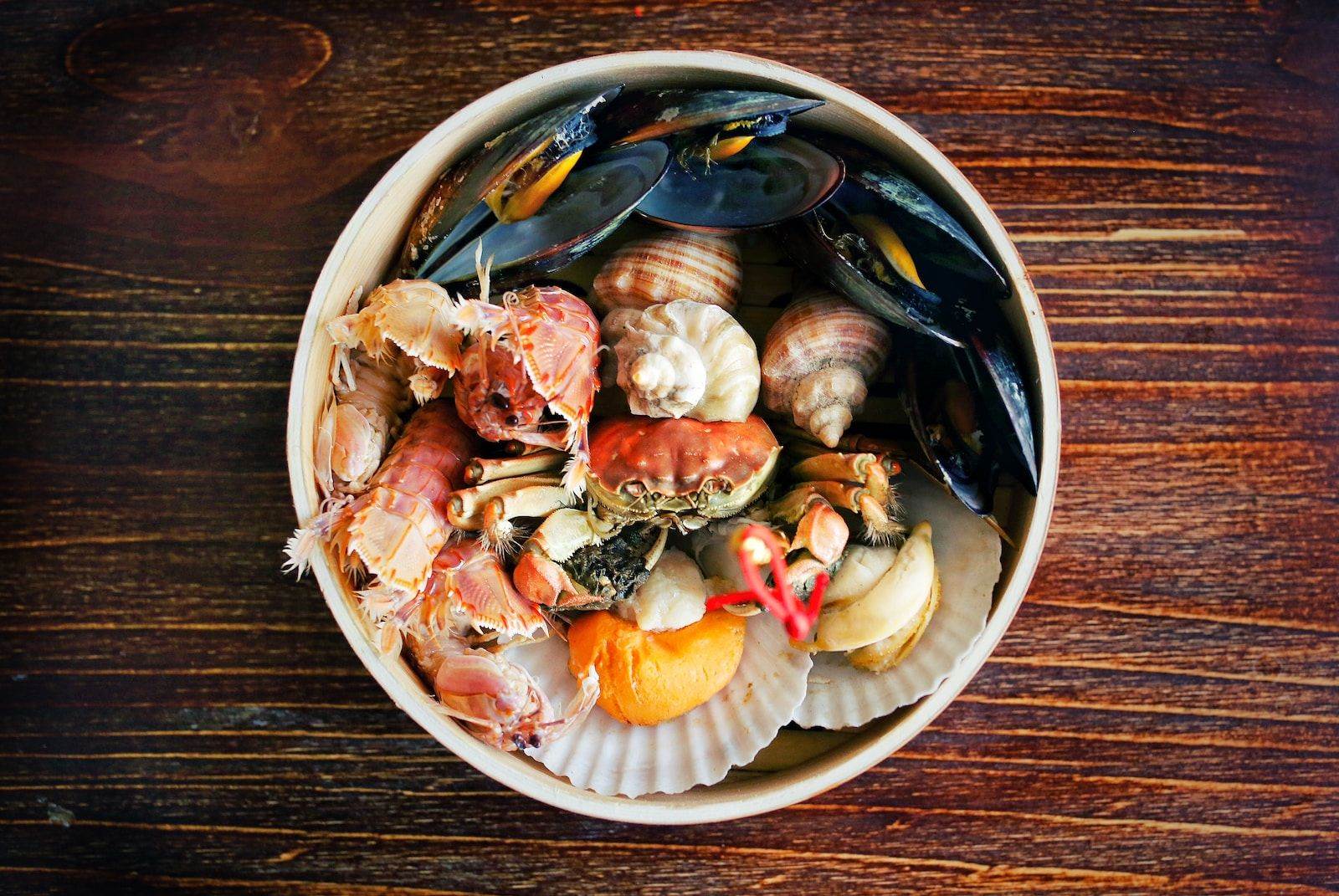 Why Oslo is an ideal destination for seafood enthusiasts
Oslo is home to a bustling fish market, where fishmongers sell everything from king crab and fresh salmon to exotic species like monkfish and sea urchin. In addition, the city is dotted with seafood restaurants that range from upscale to casual, making it easy for visitors to find a place that suits their taste and budget.
"Eating at these fish restaurants offers not only incredible food, but also a chance to immerse yourself in Norwegian culture and tradition."
An overview of the seafood culture in Oslo
Norway is known for its seafood industry, and Oslo plays a significant role in preserving and advancing the country's seafood heritage. The city's seafood culture is deeply rooted in traditional Norwegian cuisine, which emphasizes simple cooking techniques that allow the natural flavors of the seafood to shine through. Additionally, many Oslo seafood restaurants place a strong emphasis on sustainability and responsible fishing practices to ensure that their seafood is of the highest quality.
"There's nothing quite like enjoying the freshest catch, prepared with passion and served in a city that loves its seafood. Oslo's fish restaurants are truly the finest."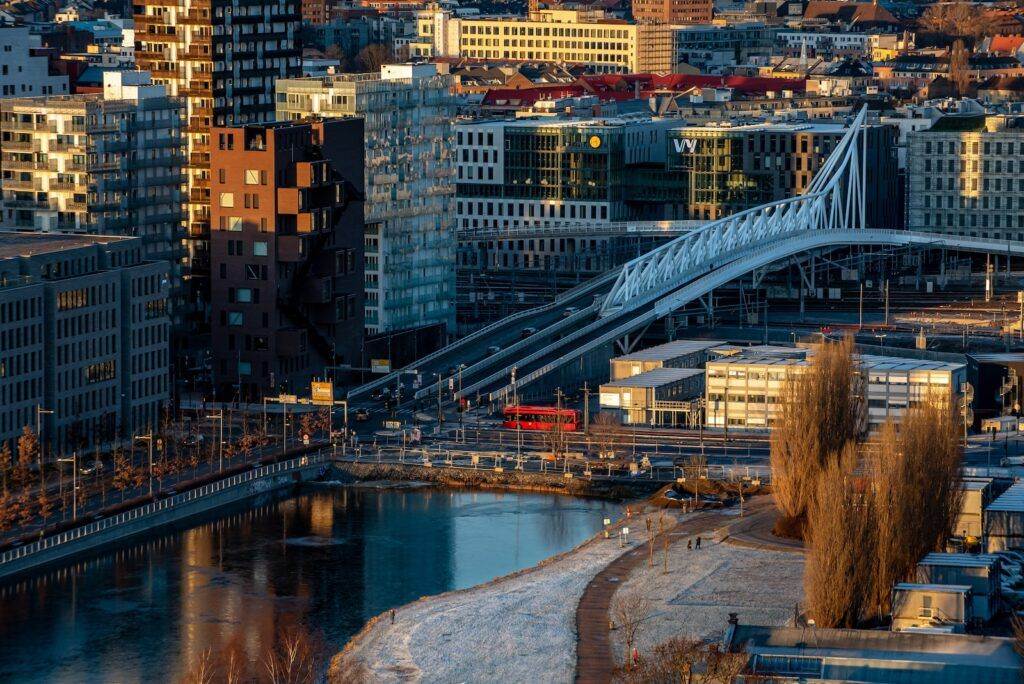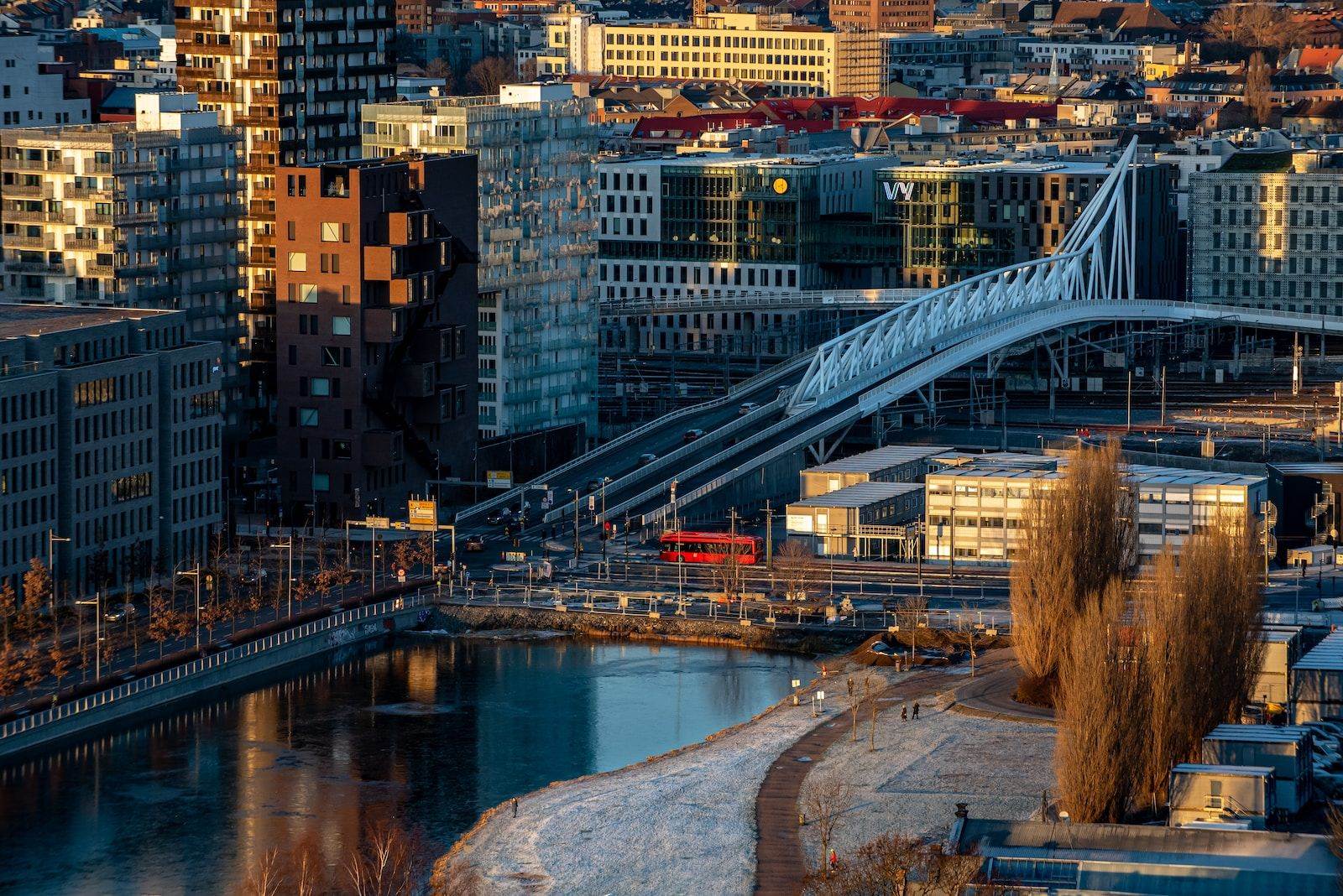 Fiskeriet Youngstorget: A seafood institution with a modern twist
A brief history of Fiskeriet Youngstorget
Fiskeriet Youngstorget has been a staple in Oslo's seafood scene since 1938. The restaurant has undergone several renovations over the years and now boasts a modern and stylish interior that is the perfect setting for a seafood feast.
The menu and signature dishes
Fiskeriet Youngstorget's menu is inspired by traditional Norwegian cuisine, but with a contemporary twist. The restaurant offers a range of seafood dishes, from classics like fish and chips and seafood stew to more adventurous options like whale carpaccio and monkfish liver pâté. Their signature dish, the Fiskeriet Burger, is a must-try for anyone visiting the restaurant.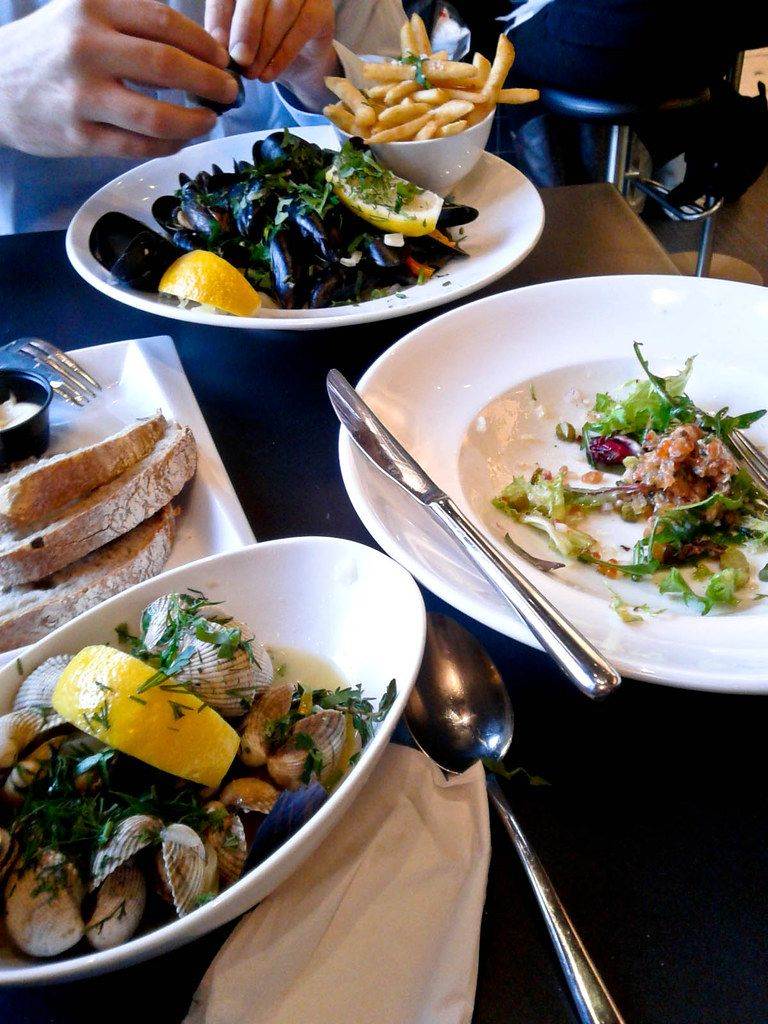 The atmosphere and design of the restaurant
Fiskeriet Youngstorget's interior is a mix of classic and modern elements, with white tiles, wooden accents, and sleek lighting fixtures. The restaurant has a lively and welcoming atmosphere, perfect for those looking for a casual and fun dining experience.
Lofoten Fiskerestaurant: A taste of the North in the heart of Oslo
The inspiration and concept behind Lofoten Fiskerestaurant
Lofoten Fiskerestaurant was founded by a group of fishermen from the Lofoten Islands who wanted to bring a taste of their home to Oslo. The restaurant's concept is based on traditional Norwegian seafood dishes, with an emphasis on using local and fresh ingredients.
The standout seafood dishes and traditional Norwegian cuisine
Lofoten Fiskerestaurant's menu features a variety of classic Norwegian seafood dishes like grilled cod, fish soup, and lutefisk. Their seafood platter, which features a selection of the freshest fish and shellfish, is a standout dish that's perfect for sharing.
The location and ambiance of the restaurant
Lofoten Fiskerestaurant is located in the heart of Oslo, just a short walk from the city center. The restaurant's interior is warm and inviting, with wooden accents, dim lighting, and comfortable seating. It's the perfect place to relax and enjoy a delicious seafood meal with friends or family.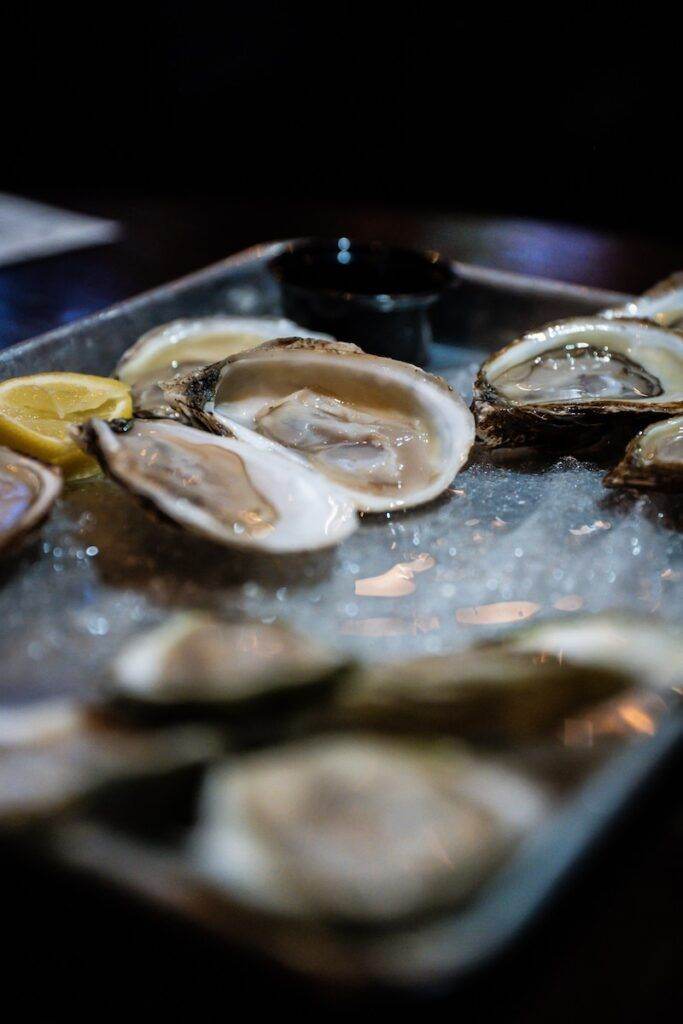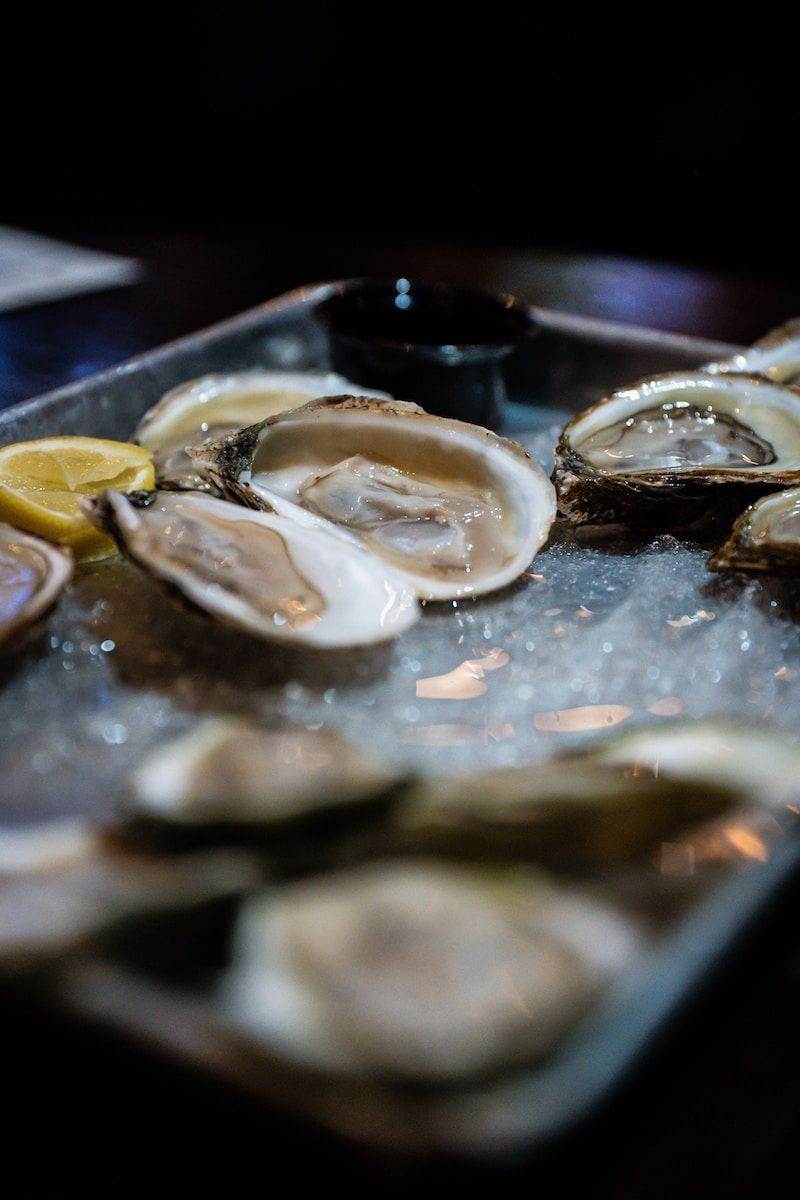 Solsiden Restaurant: Waterfront dining with a focus on sustainable seafood
The commitment to sustainability and responsible fishing practices
Solsiden Restaurant is committed to sustainability and responsible fishing practices. They work closely with local fishermen to source their seafood, and their menu features a range of sustainably caught fish and shellfish.
The must-try seafood dishes on the menu
Solsiden Restaurant's menu is a mix of classic and modern seafood dishes, with an emphasis on using fresh and local ingredients. Their seafood platter is a standout dish that features a variety of fresh fish and shellfish, including king crab, shrimp, and mussels. The restaurant's seafood risotto, made with Norwegian lobster and scallops, is also a must-try.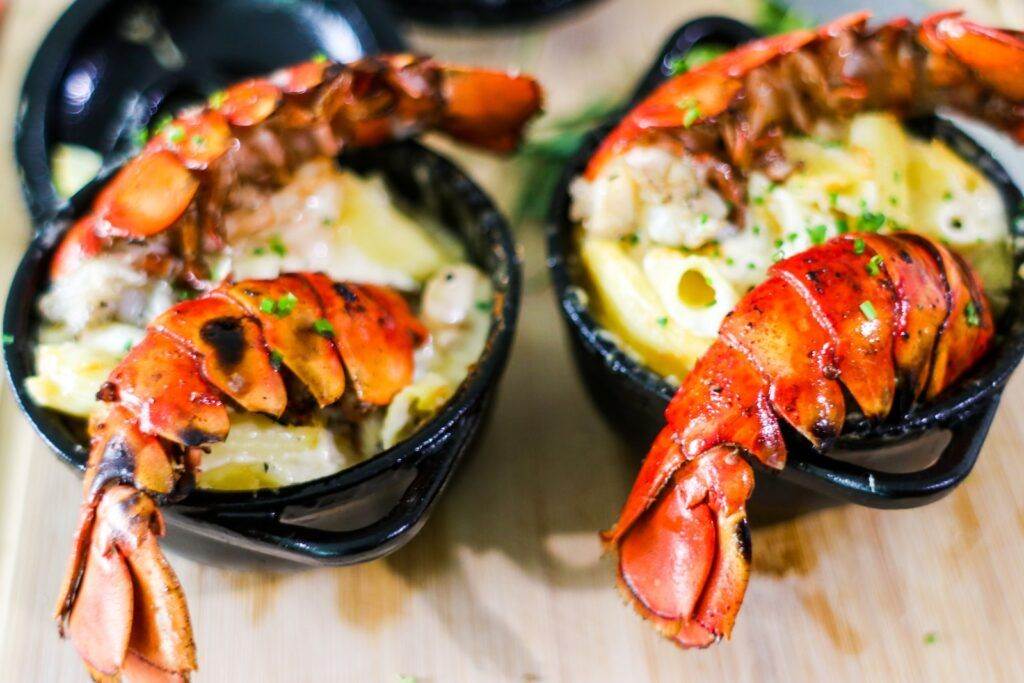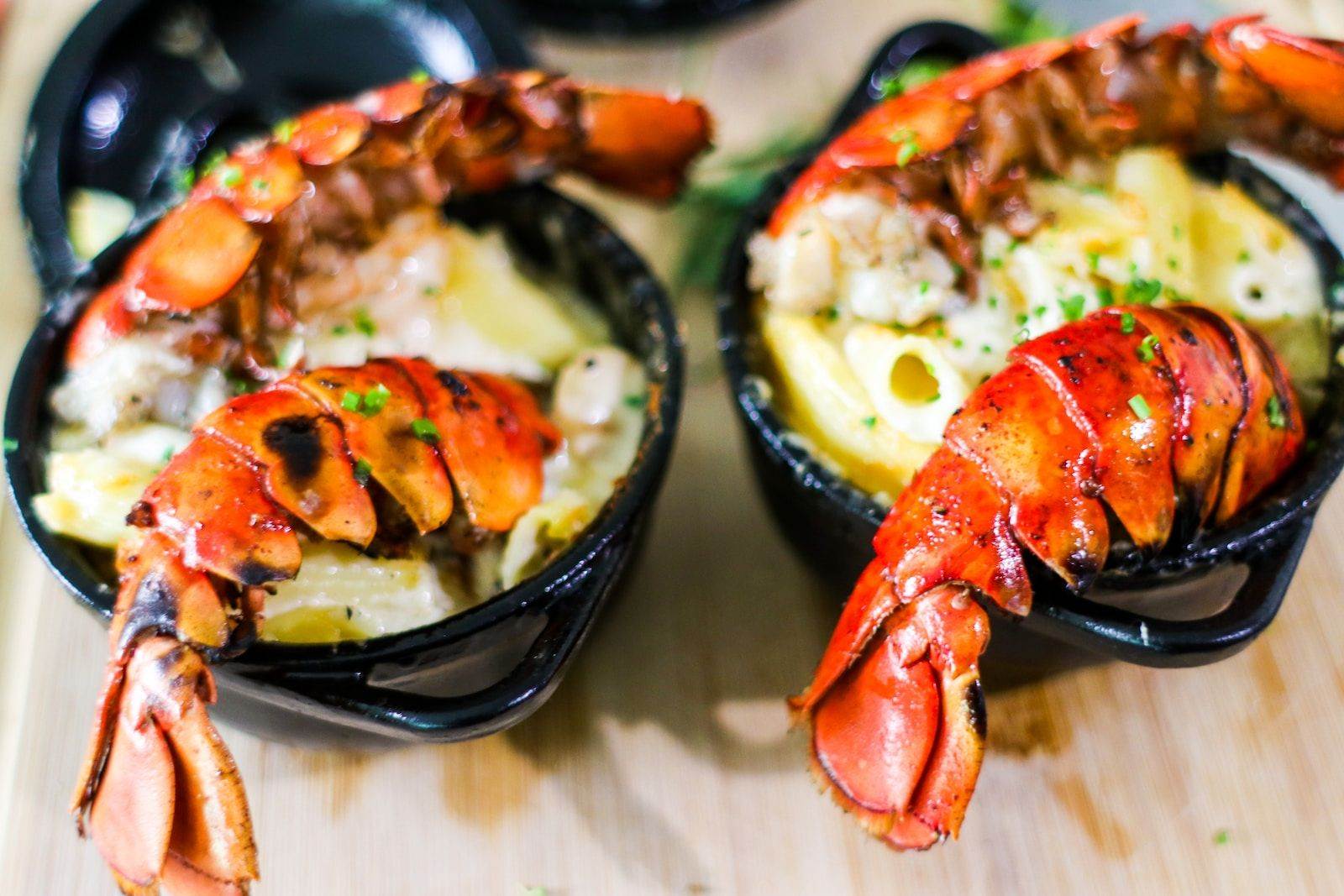 The scenic waterfront location and outdoor seating
Solsiden Restaurant is located in a picturesque waterfront location, with stunning views of the Oslofjord. The restaurant's outdoor seating area is the perfect place to enjoy a meal on a warm summer day. The selection of fresh seafood available at Matbørsen's market
Fjord Restaurant: Contemporary Nordic cuisine with a seafood focus
If you're looking for a refined dining experience that showcases the best of Nordic cuisine with a focus on seafood, Fjord Restaurant is a must-visit. Located in the bustling Tjuvholmen neighborhood, Fjord Restaurant's philosophy is to celebrate the richness and diversity of the Norwegian coast's offerings.
The philosophy and inspiration behind Fjord Restaurant
Fjord Restaurant's mission is to offer a culinary experience that reflects Norway's unique natural environment, with a focus on sustainable seafood. The head chef and owner, Even Ramsvik, has worked in some of Norway's top restaurants and has a passion for incorporating traditional Norwegian ingredients and flavors into his dishes.
The innovative seafood dishes and use of local ingredients
Fjord Restaurant's menu is designed to take diners on a journey through the Norwegian coast's culinary highlights. From the starter dishes like langoustine and scallop with apple and horseradish, to the main courses such as roasted cod and king crab with a creamy polenta, each dish incorporates fresh and local ingredients that highlight the sea's flavors.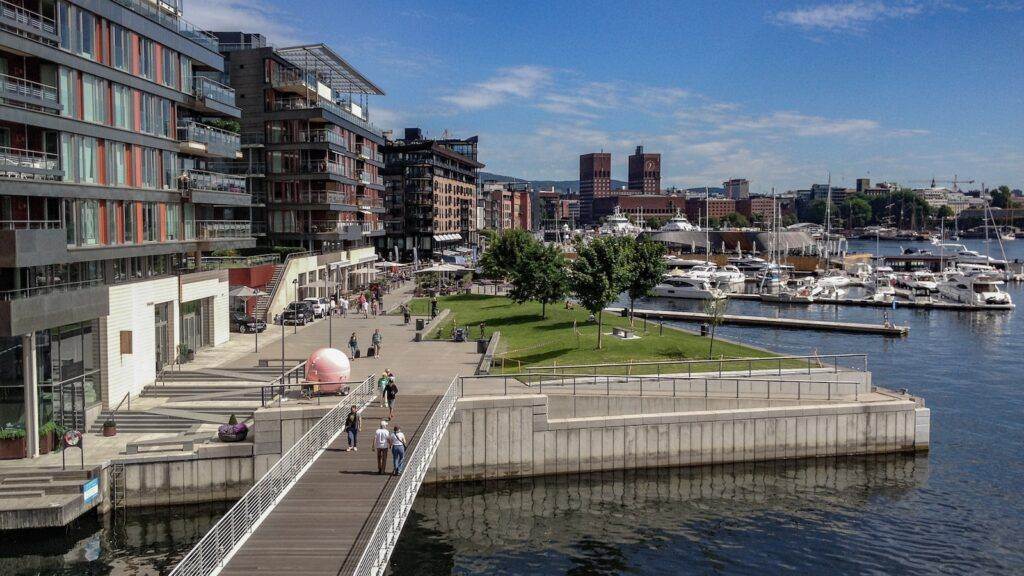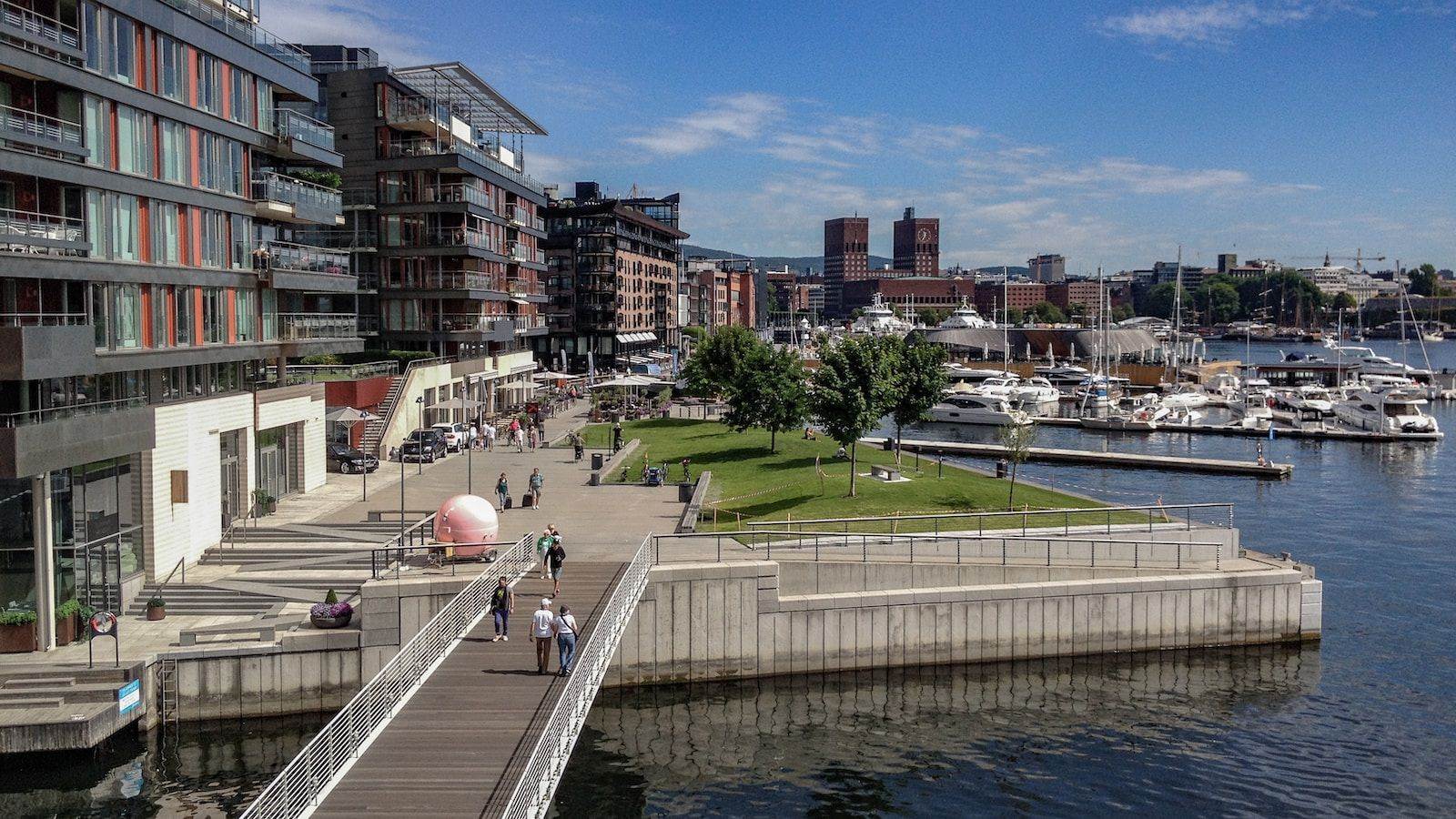 The modern and stylish interior design of the restaurant
The restaurant's elegant and understated design reflects its Nordic roots, with a focus on natural materials such as wood and stone and a color palette inspired by the sea and sky. The dining room's large windows offer a beautiful view of the harbor, making it the perfect setting for a special occasion or a romantic date night.
Kontrast: Michelin-starred fine dining featuring seafood from the Norwegian coast
For a truly special dining experience, head to Kontrast, a Michelin-starred restaurant that features seafood from the Norwegian coast.
The accolades and reputation of Kontrast
With its Michelin star, Kontrast is one of Oslo's most acclaimed restaurants. The restaurant's focus on showcasing the flavors of Norwegian seafood has earned it a reputation as one of Norway's top dining destinations.
The menu and focus on showcasing the best of Norwegian seafood
The menu at Kontrast changes regularly based on the availability of the freshest and most flavorful seafood from the Norwegian coast. The dishes are prepared with great care and attention to detail, creating a truly exquisite dining experience.
The elegant and sophisticated dining experience at Kontrast
Kontrast's interior design is sleek and modern, with a minimalist aesthetic that reflects its focus on highlighting the natural flavors of the seafood. The quality of the service and the attention to detail in every aspect of the dining experience make Kontrast a memorable and luxurious experience.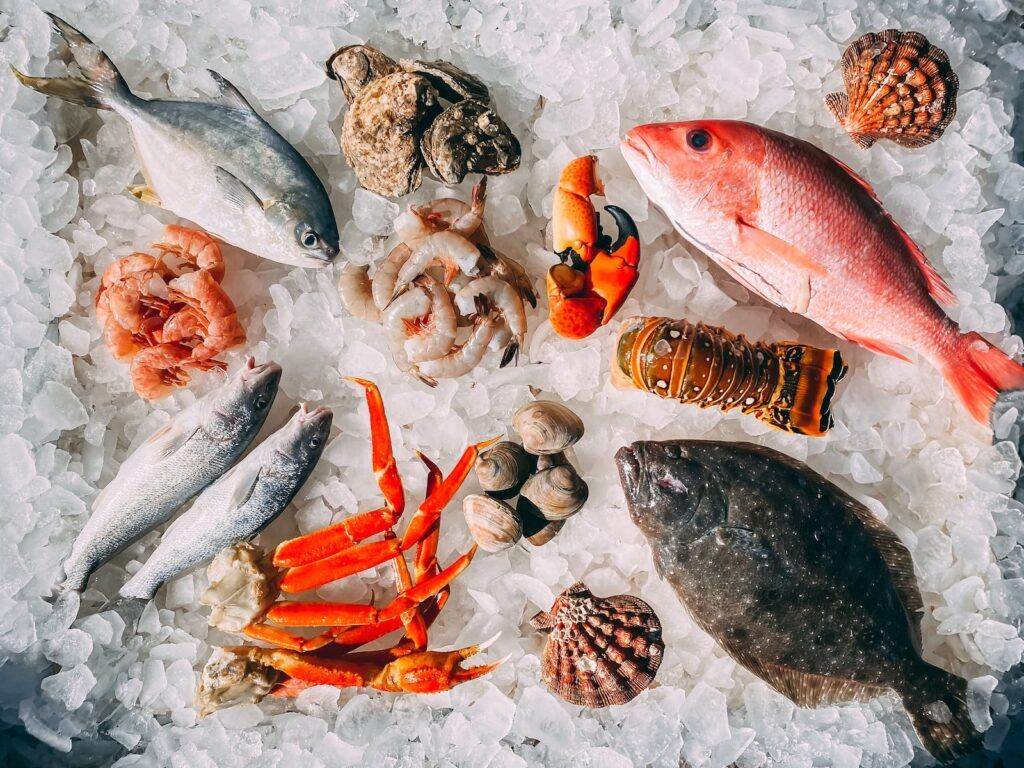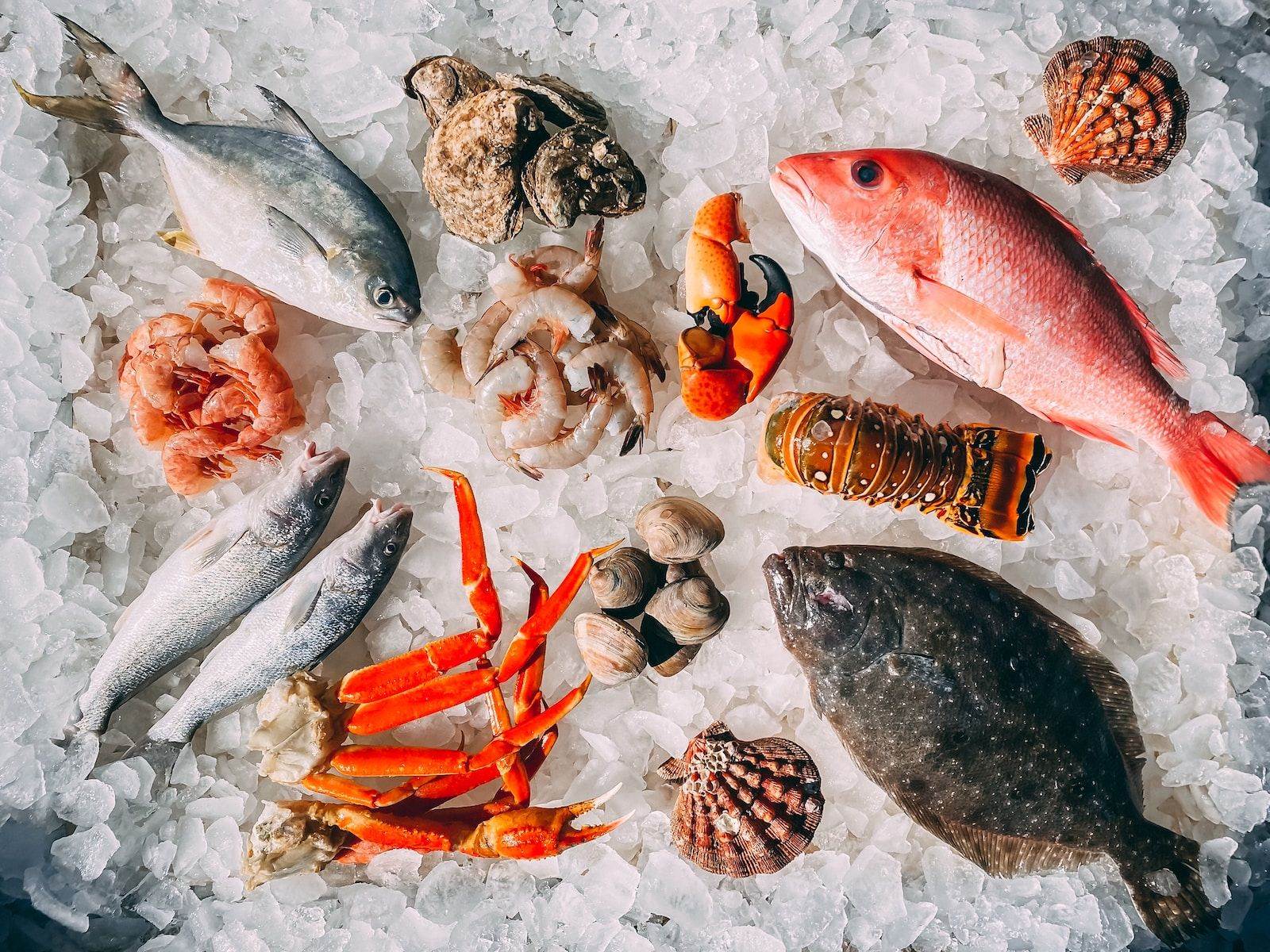 FAQ
What types of seafood can I expect to find in Oslo's seafood restaurants?
Oslo's seafood restaurants offer a wide variety of seafood, ranging from traditional Norwegian dishes like lutefisk and cod, to more contemporary dishes featuring salmon, shrimp, and mussels.
What is the average price range for seafood restaurants in Oslo?
The price range for seafood restaurants in Oslo varies depending on the restaurant and the dishes you order. Fine-dining restaurants like Kontrast can be quite expensive, with prices starting at around 1500 NOK per person, while more casual seafood spots like Fiskeriket offer more affordable options, with prices ranging from 200-500 NOK per person.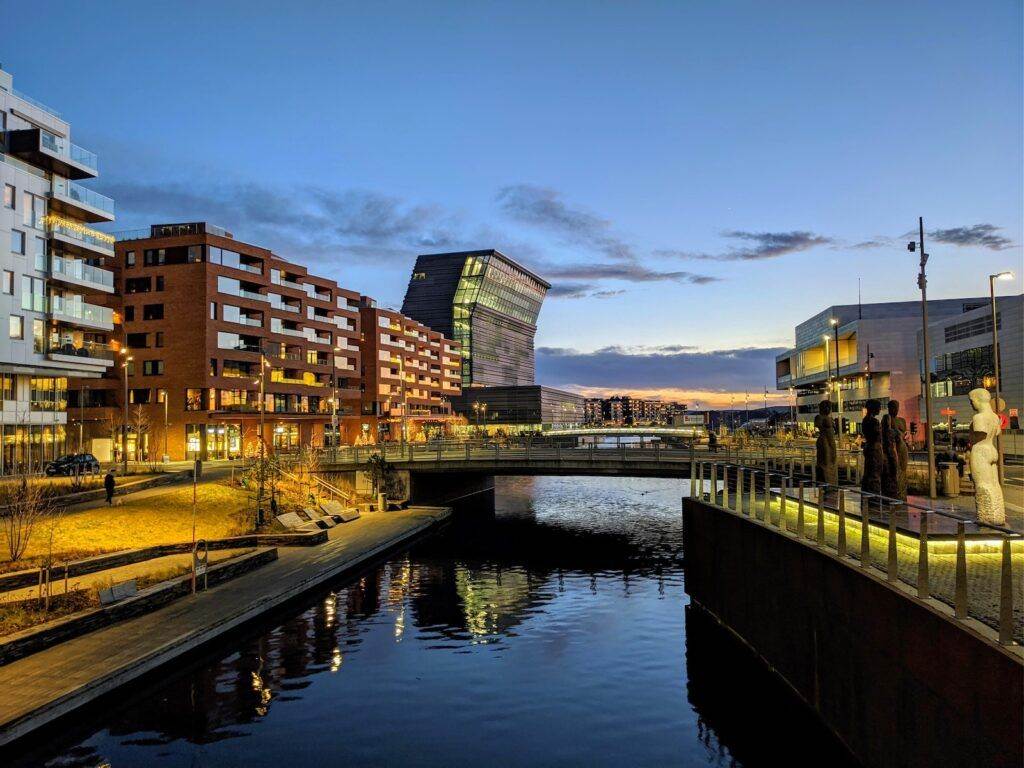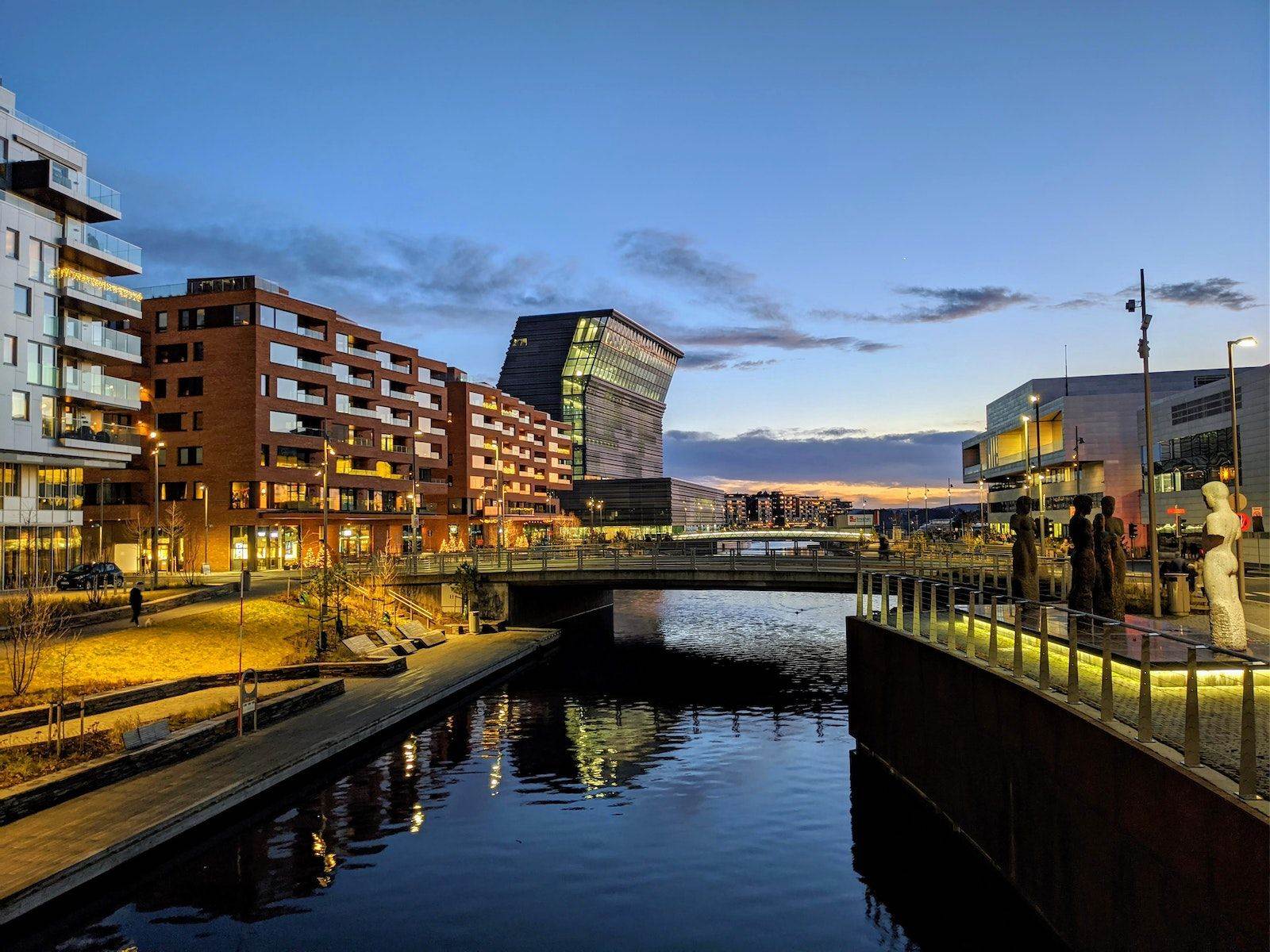 What is the dress code for Oslo's seafood restaurants?
The dress code for Oslo's seafood restaurants varies depending on the restaurant. Fine-dining restaurants like Kontrast may have a dress code, while more casual spots like Fiskeriket have a relaxed atmosphere and dress code.
Do I need to make a reservation at Oslo's seafood restaurants?
It's always a good idea to make a reservation at Oslo's seafood restaurants, especially at popular fine-dining restaurants like Kontrast. Reservations can usually be made online or by phone, and it's recommended to book well in advance, especially during peak tourist season.
Last Updated on May 8, 2023