Ruka-Kuusamo is located in a region with beautiful, unspoilt nature. This natural wilderness just south of the Arctic Circle lies against the Russian border. You will find every conceivable winter sport opportunity because Ruka is one of the most prominent alpine ski areas in Lapland.
Finnish Lapland is known as the ultimate winter destination. In addition to many (small) ski areas, you can do fun winter activities here and of course spot the Northern Lights.
Although by Finnish standards it has a very nice ski area, it is primarily a destination to experience the winter in all its facets. Because of its location near the Arctic Circle, the winters are long and snowy, and with a bit of luck you can see the Northern Lights.
The city of Kuusamo has a small airport and a number of central facilities for the entire region. Immediately outside the center begin the vast forests and lakes. It is not for nothing that both Finns and foreign tourists like to spend their winter sports holiday here!
"Kuusamo, a winter wonderland where the snow-covered trees and frozen lakes create a picturesque landscape that takes your breath away."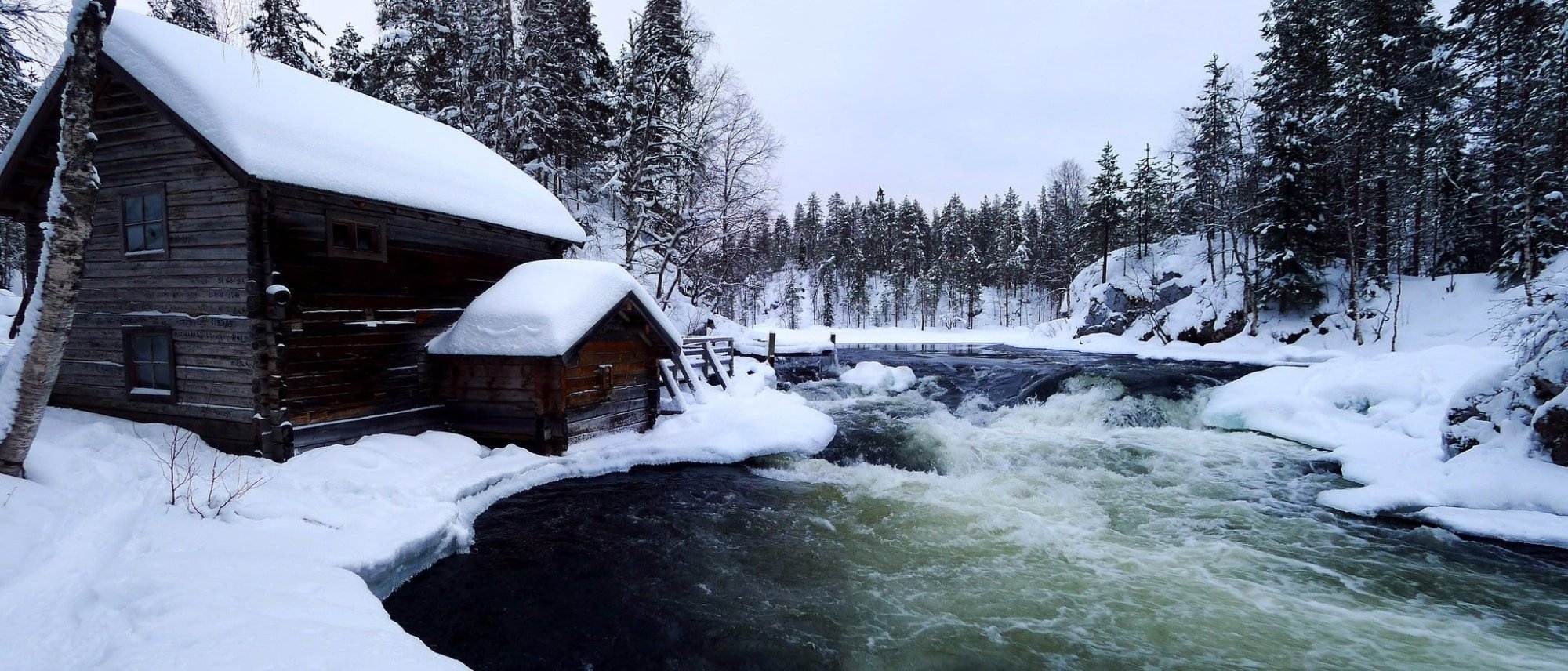 Winter sports in Ruka and Kuusamo
Close to the Arctic Circle, in the southeastern part of Lapland is the beautiful ski resort Ruka / Kuusamo. The Finnish Ruka is widely visited from all over Scandinavia by lovers of winter sports. About 25 kilometers from Ruka lies the oldest and most famous winter sports village in the country, Kuusamo. In both places skiing and snowboarding can be done 200 days a year. From the Rukatunturi you can make nice descents where everyone can find something they like. The nature in and around Ruka / Kuusamo is impressive and the walks through it are certainly recommended. The slopes and cross-country trails are illuminated in the evening hours, creating an attractive atmosphere. Husky safaris can also be made.
The area is beautiful and also ideal for walking trips. These come in all shapes and sizes. You can choose a short easy walk from the center of Ruka or more challenging day trips in one of the national parks.
Skiing on and around the Rukatunturi in the Ruka ski center. There are almost 30 pistes that you can enjoy both as a beginner and advanced. The longest slope is 1300 meters and the largest drop is 201 meters. The slopes are spread over 4 slopes and snowboarders can enjoy themselves here in the superpipe and a snowboard slope with jumps and rails. For the cross-country skiers there are many prepared routes available of a total of almost 500 kilometers, of which about 40 kilometers are illuminated. Along the routes are numerous stopping places with huts or a fire pit. More about winter sports in Ruka.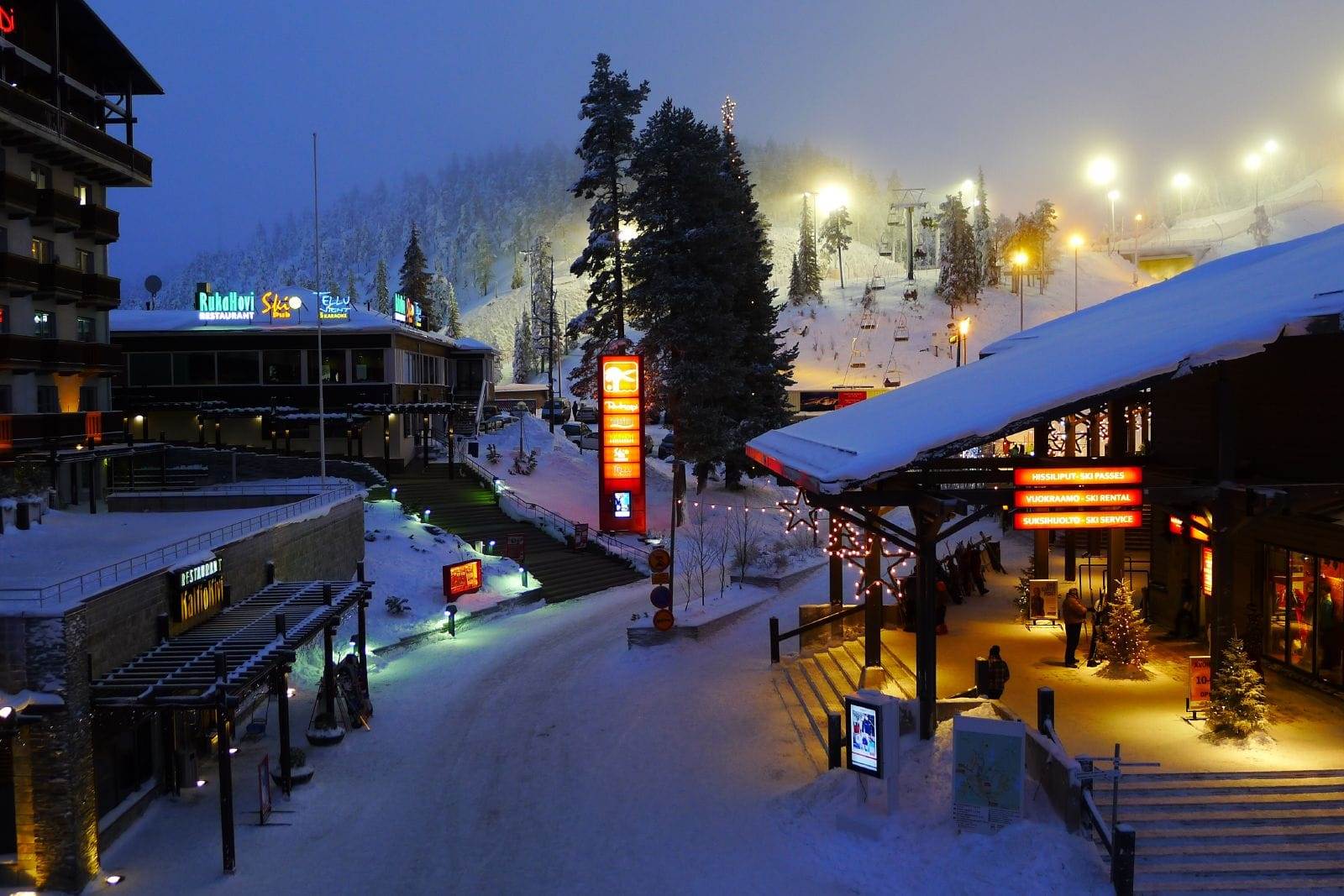 How to get there
The easiest way to reach Ruka is by plane. The nearby Kuusamo has its own airport and from here it is a 30 minute bus ride away. In addition to the ski area, Ruka also offers many other winter activities. Consider dog sled rides, snowmobile rides and cross-country skiing.
For the safaris you are always brought and taken from your accommodation. You can also use the ski bus (with some packages this is even included): there is a regular shuttle service between Ruka center and the surroundings of Ruka and Kuusamo vv The buses leave approximately every hour, from 8 a.m. to 7 p.m. hour. If you want to order a taxi, please inquire about this at the reception. There are several taxi companies in the region and especially if you share a taxi with a few people, the costs for a ride are pretty low.
Last Updated on May 9, 2023