The Scandinavian countries are known to be quite pricey. From accommodation to eating and from traveling to buying alcohol, there is a fairly large price tag. Sweden is also a very vast country, so traveling from one place to another can sometimes take quite some time. But there are a number of useful tips and tricks with which you can easily save money and discover Sweden on a small exchange.
Travel to Sweden on a budget by train
There are various ways to travel to Sweden cheaply. Consider for example the train, the bus or just the plane. Sweden is also very easy to reach by car. The advantage of this is that you can of course share the cost of the fuel with several people.
For those who like to travel comfortably and have the time, the train is a good option. No train leaves directly from the Netherlands for Sweden, but one for Copenhagen in Denmark. From here you can easily switch to a train to any city in Sweden. The connection to Sweden is particularly good in the summer. A train ticket to Stockholm can be booked from as little as 58 euros per person (one way). Public transport in Sweden is well organized and very affordable.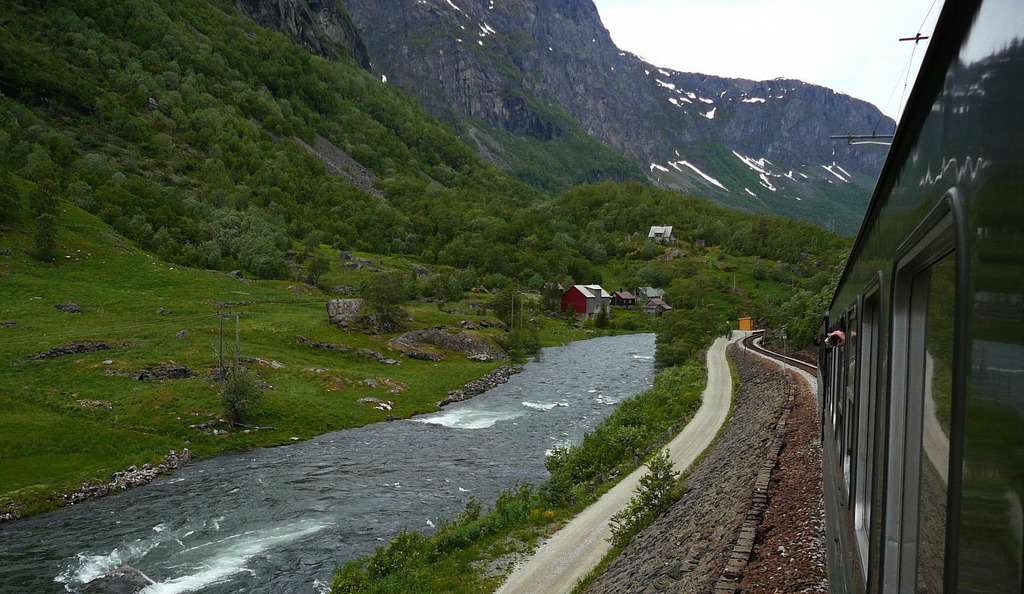 Cheap overnight stay in Sweden
Spending the night does not have to be expensive in Sweden either. For example, spend the night in a 'vandrarhem', which is a youth or family hostel with excellent facilities. These hostels can be found throughout the country.
Of course you will find several hostels in the country just like in other countries. Consider for example the Acco Hostel in Stockholm. You can book this hostel from as little as € 18 per night. The Swedish Tourist Association STF also has more than 300 hostels, which you can use cheaply when you become a member. There are also hostels that you don't have to be a member for. The hotels cost on average 8 to 21 euros, if you are not a member you pay around 5 euros more.
If you don't care so much about your comfort, camping in the wild is the perfect way to discover Swedish nature and save money at the same time.
Camping is of course one of the cheapest solutions and is also very easy to do in Sweden. There are numerous campsites in the country, even winter camping is possible. A camping card costs only 13 euros and an overnight stay at a three-star campsite costs between 10 and 18 euros per night. You can also rent a cabin (hut), you can easily pay 50 to 80 euros per night for this, but then you can often sleep with four people.
Sweden is ideal for a backpacker who loves space and nature. Thanks to the Swedish 'allemansrätten' (right to roam free) you can camp freely in Sweden and you can even make a campfire anywhere. If you don't care so much about your comfort, camping in the wild is the perfect way to discover Swedish nature and save money at the same time.
Price levels in Sweden
Many people think that Sweden is an expensive country. However, it is comparable to other European countries when it comes to prices. You quickly pay more for alcoholic products, but hotels, campsites, hostels and public transport cost the same as in other European countries. For a dinner you pay between 25 and 50 euros per person, but then you do have a three-course dinner with drinks. Remember that you pay with the Swedish Krona in the country.
Budget tips for a holiday in Sweden
Even with a small or no budget, there is plenty to do in Sweden. Just think of the beautiful nature that the country has. You can go hiking or cycling in all national parks. Are you planning to visit Stockholm? This is also possible in a cheap way. By purchasing the Stockholm Card you can travel for free throughout the city and you also have free access to a total of 80 attractions and museums. These types of city cards have most major cities and, if you plan to visit a lot and use public transportation a lot, are very useful. Fishing is also a sport that is widely practiced in Sweden and is of course very cheap if you even take the fishing equipment with you.
Last Updated on May 13, 2019