Traveling by boat from Denmark to Norway is one of the most relaxing ways to arrive at your holiday destination. The slow way of traveling, the luxury on board and the comfort of your own cabin make a boat trip with a ferry a good start to your holiday. But what options are there for traveling by boat from Denmark to Norway? In this article I will take a closer look at traveling by ferry in Scandinavia.
"Embark on a tranquil voyage from Denmark to Norway and indulge in the comfort of your own cabin, the perfect beginning to an unforgettable holiday."
Table of Contents
Boat from Denmark to Norway?
The most common crossing from Denmark to Norway is the ferry from Frederikshavn to Oslo. This Stena Line boat travels daily to Norway in the morning. The journey takes around 10 to 12 hours.
With the boat from Frederikshavn to Oslo
When traveling to Norway, consider using the crossing from Frederikshavn in Denmark to Oslo in Norway. This crossing is provided by Stena Line. The boat leaves daily at 8:45 am from Frederikshavn. Please note that check-in takes place up to half an hour before departure. So make sure you are on time! If you are late, you can unfortunately no longer go, the next crossing will only take place one day later.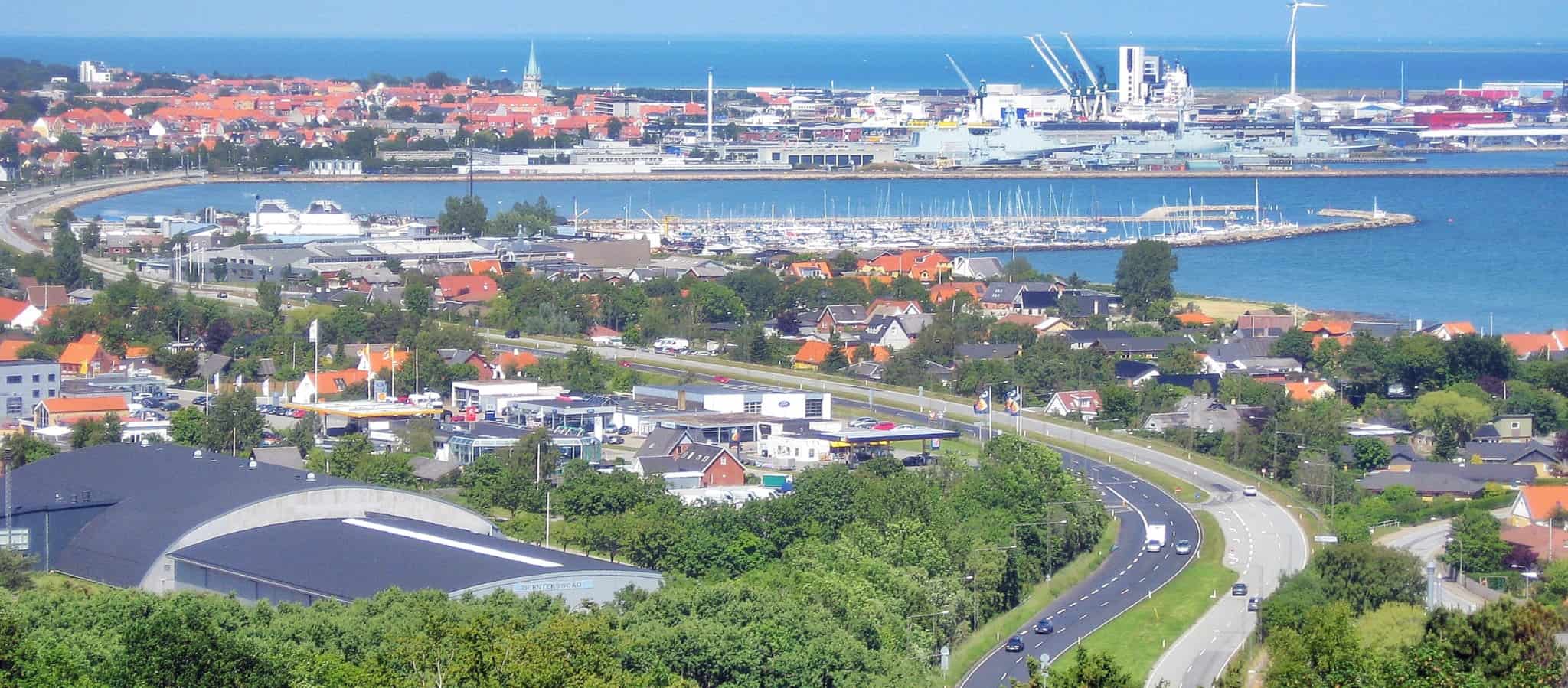 The crossing to Oslo takes almost 10 hours and the arrival time is at 6:30 pm. Do you want to know more about the options on board? Then read on, we'll come back to this later in the article.
With the boat from Oslo Norway to Frederikshavn Denmark
This crossing can of course also be booked the other way, from Norway to Denmark. The ferry sails back to Denmark about an hour after arriving in Oslo.
Do you want to travel from Oslo to Frederikshavn? The ferry leaves at 7:30 pm in the evening. Make sure you are on time, check-in closes half an hour before departure.
The travel time for the crossing to the south is somewhat longer. The ship sails a bit slower, so that you do not arrive at night. The ship will arrive in Frederikshavn at 7:15 am, where you can sail. Along the way you will sleep in your own cabin. More about that later in this article.
On board the ferry Frederikshavn – Oslo
On this route the ship sails the Stena Saga from Stena Line. The ship has many facilities and you won't get bored on the way. Think of restaurants, bars, a spa, tax free shops, slot machines and even a disco. The ship has different types of cabins. The cabins are actually a must when you travel from Norway to Denmark, because the ship sails at night. You retreat to your own cabin and relax quietly while the ship takes you further south.
It is also possible to book a cabin during the crossing from Denmark to Oslo (during the day). You can then enjoy your privacy in your own cabin. We advise you to book a return ticket instead of two single tickets, because this can save on costs.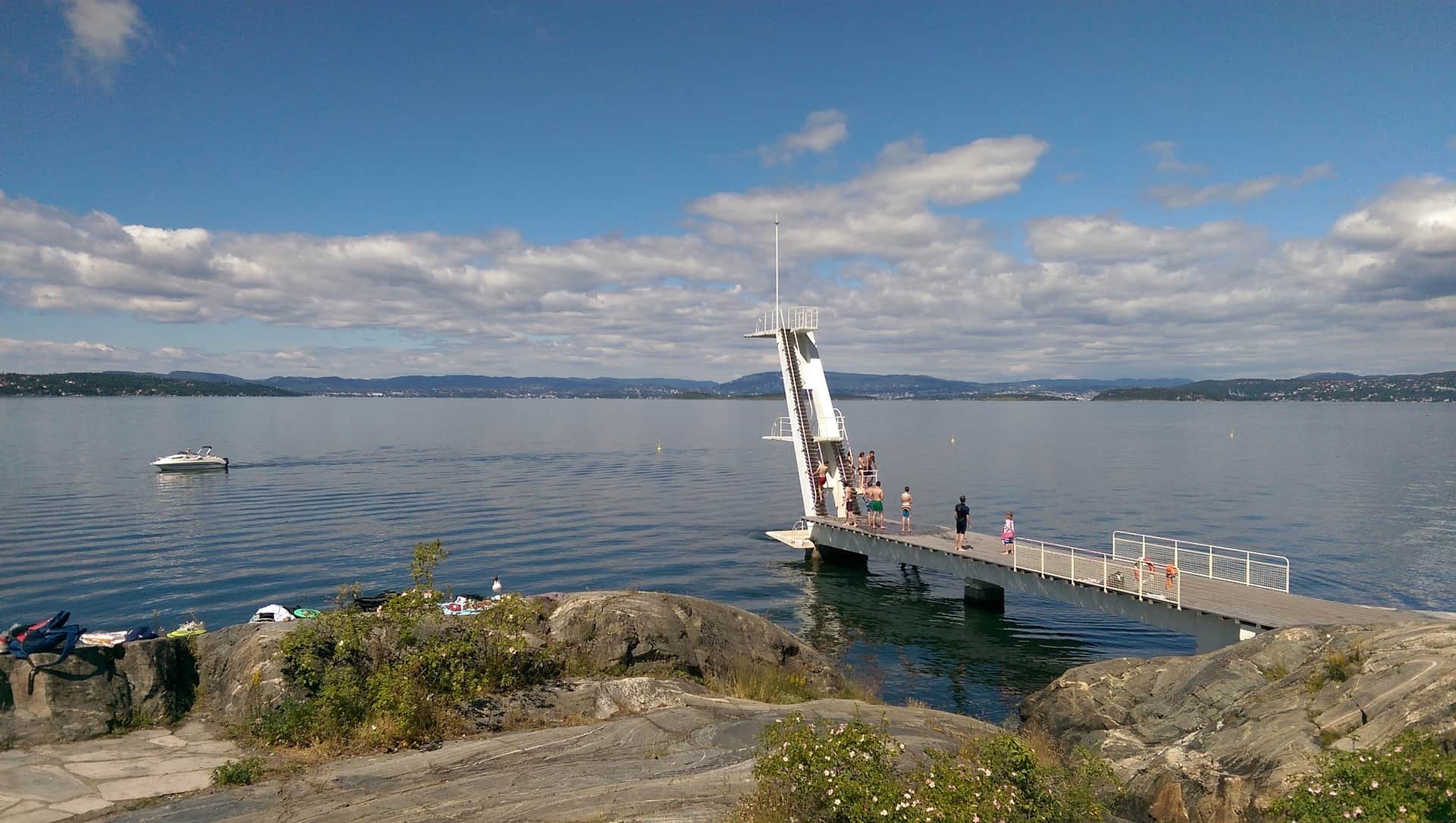 The ship has two restaurants. The a la carte restaurant "Metropolitan" has an interesting menu and an extensive wine list. The restaurant also offers a beautiful view in daylight. The buffet restaurant "Taste" has an extensive choice during breakfast, lunch and dinner. The buffet has many Scandinavian dishes. Both lunch and buffet are served including beer, wine and soft drinks. It is possible to make a reservation in advance, so that you know for sure that there is room in the restaurant.
In addition to the two restaurants, you will also find three bars along the way. In the "C-view showbar" live music or other activities are organized in the evening. The "Riva bar" is an atmospheric bar in the riva style. Finally, there is "Café Saga", which also serves snacks.
How much does a ferry from Denmark to Norway cost?
A passenger car including driver can be taken from 40 euros. A minimum rate of 95 euros applies to a motorhome. A minimum rate of 18 euros applies to motorbikes. These prices apply if you book via the Stena Line website before departure. For on-site bookings, additional booking costs of € 15 will be charged. There is also a surcharge for extra passengers and the rent of a cabin.
Last Updated on May 27, 2023