In 1949, Ole Kirk Christiansen opened the Lego factory in the Danish city of Billund, and it was not long before the toy brand became a global phenomenon. His son Godtfred took over the management in 1957 and he decided a few years later to open an amusement park around the toy brand. Legoland Billund opened its doors in 1968 and quickly became a huge success. Since then 5 other Legolands have been erected all over the world and 8 Discovery Centers have also been opened.
Legoland received 625,000 guests in the opening year of 1968. Now there are more than two million a year. The amusement park grew in size from 3.8 hectares to more than eighteen.
The story of Lego Land Billund
In 1968 the very first Legoland was opened in Billund. There are now eight similar parks, not only in Denmark but also in the German state of Bavaria, near London, in Southern California, in Florida, Japan, Dubai and Malaysia. With Legoland, Godtfred wanted to show Kirk Christiansen, the creator of the world-famous Lego bricks, what you can do with the toys. With millions of blocks he built countless sights from all over the world in Miniland to a fifth of the actual size.
LEGOLAND Billund is the first Legoland park where young and old can discover and explore a beautiful world. Imagine yourself in a world full of fantasy, creativity, education and of course lots of fun!
Christiansen's Miniland became one of Denmark's largest tourist attractions. That is why more and more new attractions have been built. There were family roller coasters such as De Draak, the Timber Ride and X-Treme Racers. Visitors can take rides in whitewater courses such as Lego Canoe and Vikings River Splash.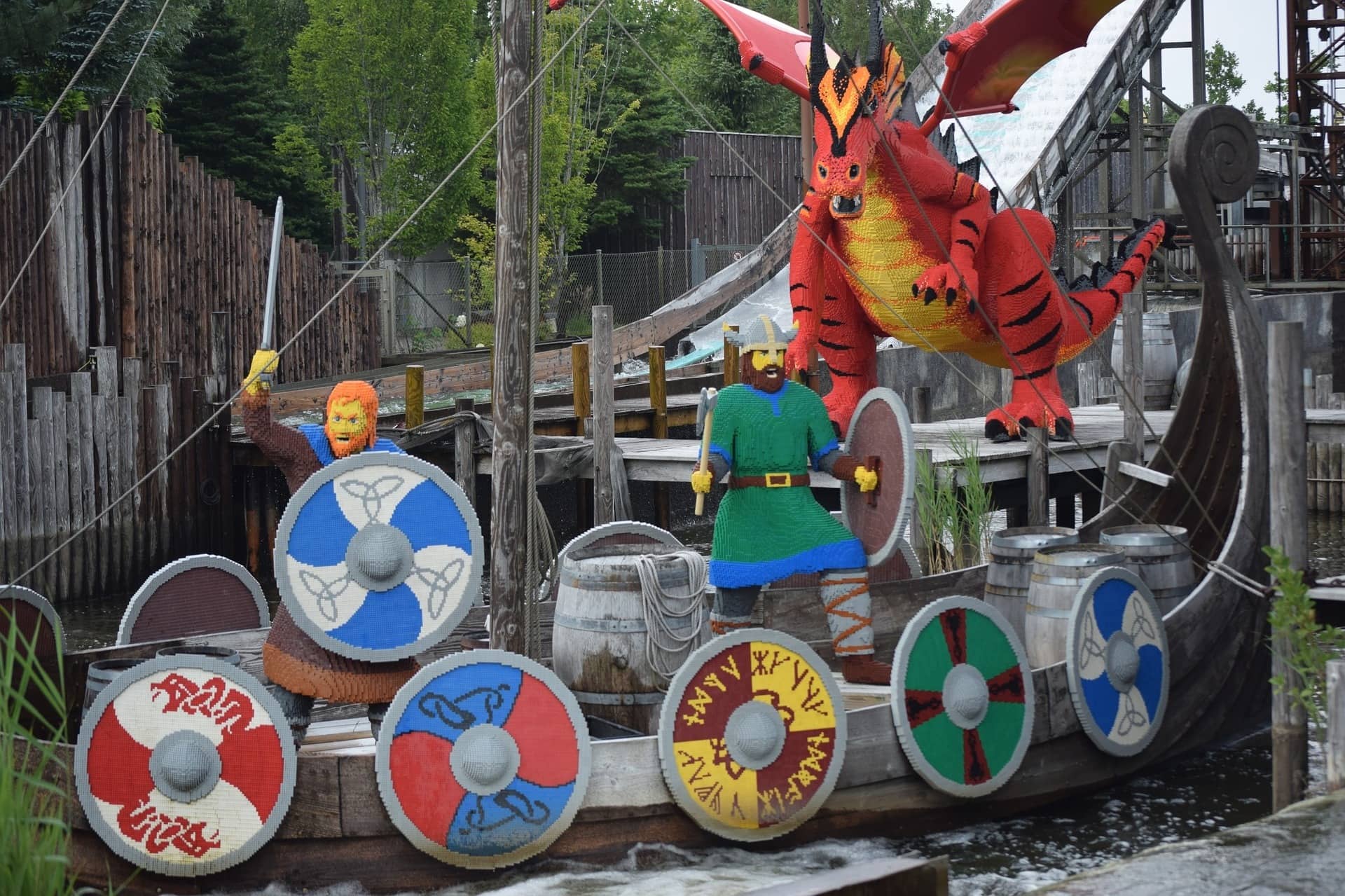 In De Tempel visitors enter the heart of an archaeological excavation site. Along the way one can shoot mummies, spiders and one hundred and twenty other moving figures, while earthquakes and villains make the journey more difficult. The Egyptian king at the entrance of The Temple is made of 295,000 Lego bricks.
Attractions in Legoland
At Legoland Denmark you end up in a unique Lego world with more than 50 exciting attractions. From one theme world you go straight into the other, there are no less than 7 worlds! Legoland is made up of different worlds, each with its own theme. In every world there are fun things to do for all ages, but depending on age and interest there will probably be certain worlds that appeal to you the most.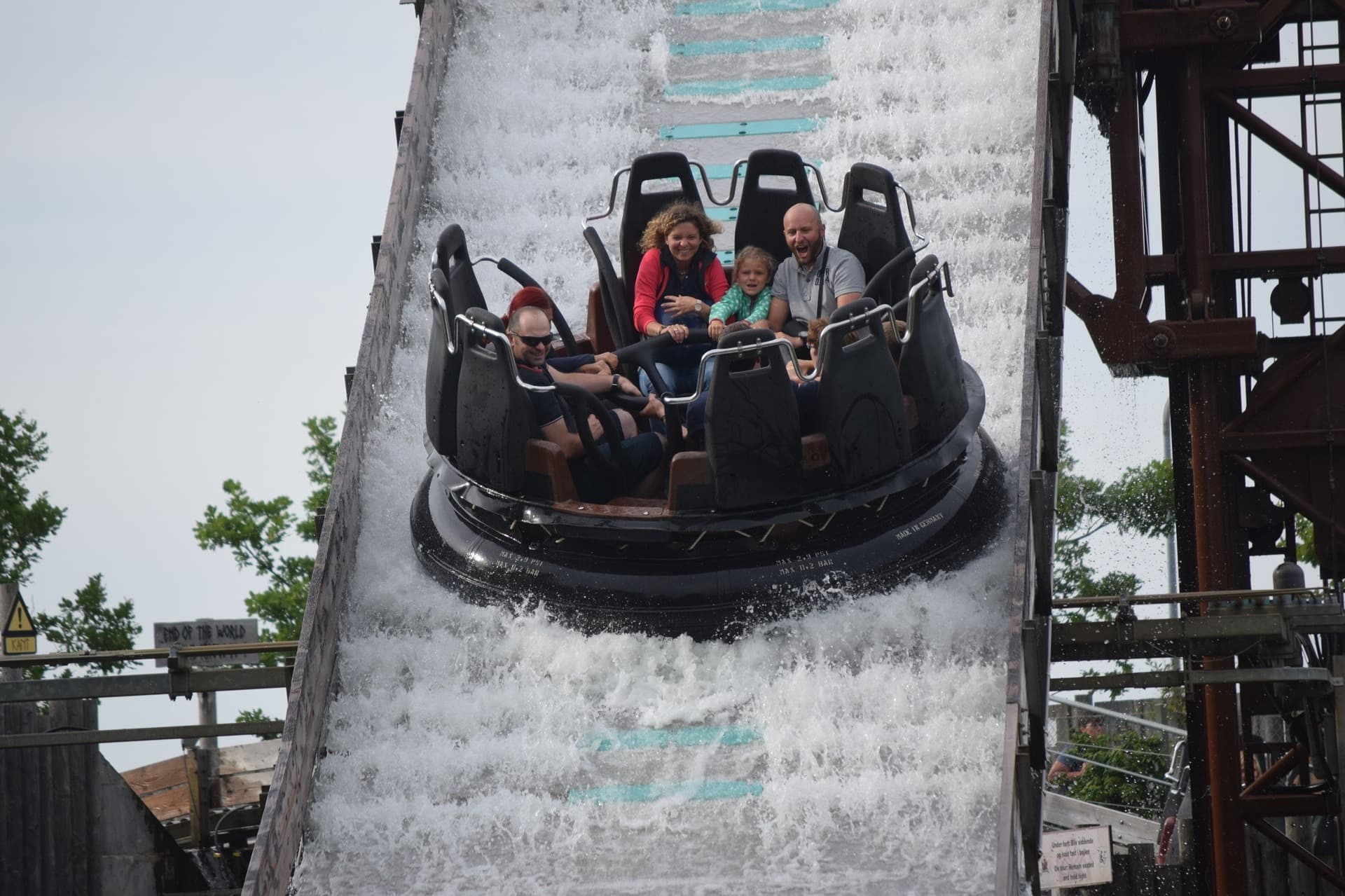 Wild and cool: real daring people should not miss a visit to Polar country. At 65 km / h, the Polar X-plorer is the fastest roller coaster in the park. What are you waiting for? Jump on board and race through a polar landscape full of polar bears and snowy mountains. Warming yourself up from this cool ride? Take a delicious meal at Polar Pizza & Pasta restaurant, where you have a view of penguins.
Duploland is the favorite of the little ones. They enjoy themselves here in a small Ferris wheel where they come across a real Duplotrain and planes.
Always wanted to be a princess or knight? That is possible at Knights 'Kingdom. Entertain yourself here with a play with stuntmen or take a seat in the roller coaster which runs through a castle with Lego images.
More like a pirate fan? Then go to Pirate Land. Climb a pirate boat with the whole family and use the water cannons to get everyone wet. Then sail with a pirate through a real pirate cave and try to come to the lighthouse on your own … From water roller coasters to water playgrounds for various ages: no time for boredom!
Lego House in Billund
In the heart of Billund, the Lego House opened in 2017, an architectural feat as a tribute to the world-famous building blocks. The famous Danish architect Bjarke Ingels designed the Lego House like a stack of Lego blocks. On the "blocks" are public terraces, a cafe, a Lego store and play areas. Inside the 12,000 square meter building, Lego fans from all over the world can meet at the Lego Museum and with all kinds of interactive installations.
Spend the night
Legoland has two hotels of its own. The rooms in Hotel Legoland's Kids House wing overlook the park. The Legoland Castle Hotel gives the feeling of being a guest at a knight's tournament. The park has its own youth hostel and campsite in Legoland Holiday Village. The Lalandia bungalow park is also within walking distance.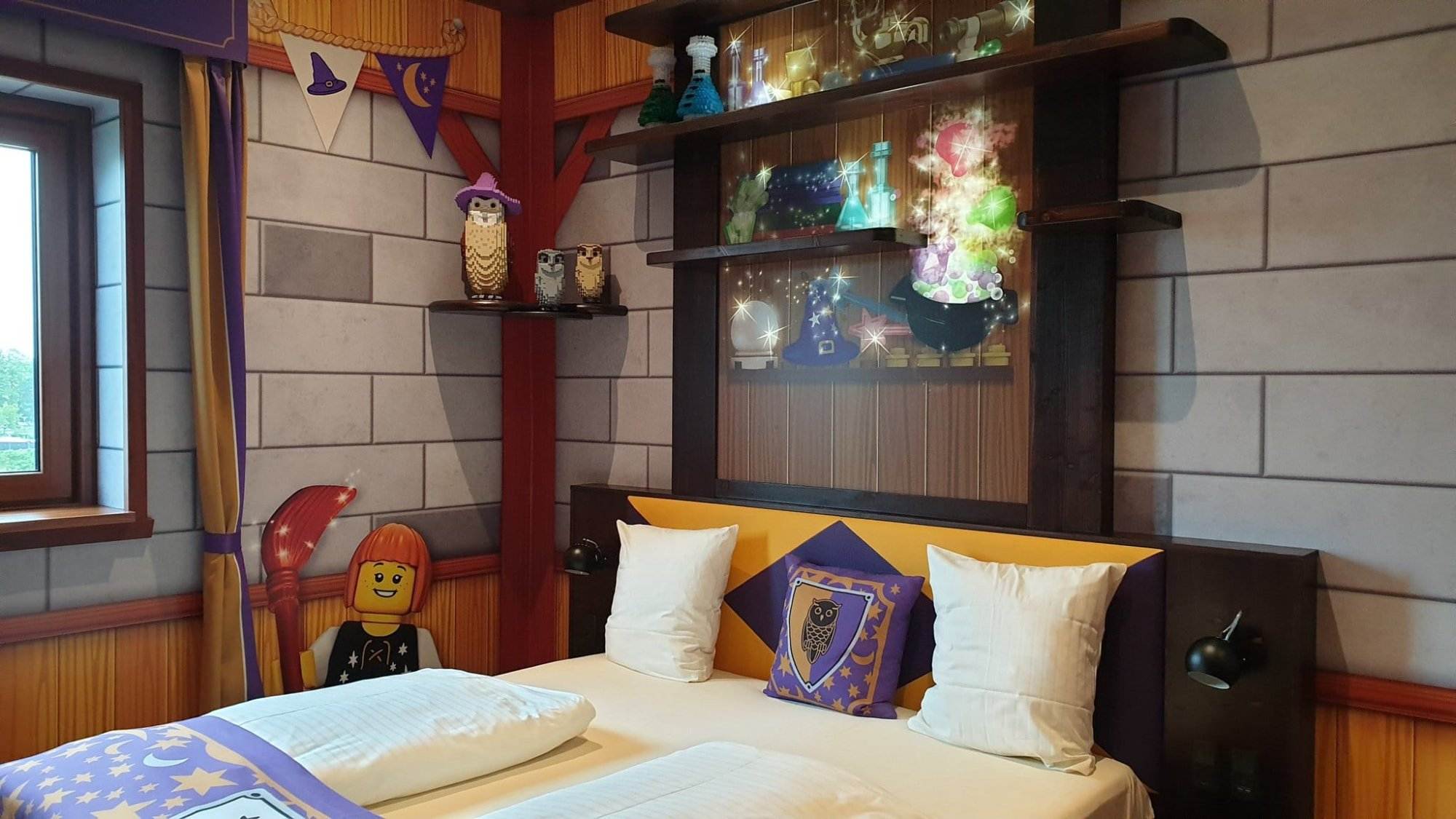 Few hotels have as many details as this hotel. If you walk to the Pirate and Adventure rooms, you first meet a real Lego man with a lasso. When you go out for dinner, the Lego cook welcomes you at the entrance and there are real Lego fries on the buffet. In the bar you will be met by a life-size Lego man behind the piano. In the reception you are greeted by a mega Lego dragon and also in the parking lot there is such an immense dragon, which even blows real steam.
Opening times
The park is open daily from 30 March to 3 November 2019, from 10 a.m. However, closed from 1 to 5 and 8 to 12 April, closed on Tuesdays, Wednesdays and Thursdays in September and on 22, 23, 24, 29, 30 and 31 October 2019.
More information on the official Legoland Billund website.
Last Updated on October 29, 2019