Gothenburg, Sweden's second-largest city, boasts a vibrant café culture, making it the perfect destination for those looking to experience the art of fika. Fika is an integral part of Swedish culture, encapsulating much more than just a coffee break. It's a time-honored tradition that involves slowing down, connecting, and enjoying a warm beverage and a treat with friends, family or colleagues. The locals take their fika seriously, and therefore, it's no surprise that Gothenburg is home to numerous charming cafés. Join us as we guide you through the best fika venues in the city!
Table of Contents
"In Gothenburg, fika is not simply a coffee break; it's a warm embrace of culture, connection, and conversation."
Café Husaren – A Haga Classic
A trip to Gothenburg wouldn't be complete without exploring the charming Haga district, known for its cobbled streets and wooden houses. Here, you'll find Café Husaren, a legendary venue that embraces the city's historical charm. This café is famous for its hagabullar, gigantic cinnamon buns that are an irresistible treat to share during fika. Over a century old, Café Husaren boasts a cozy atmosphere with vintage furnishings and a delightful selection of sandwiches, pastries, and desserts.
Café Husaren – Haga Nygata 28 Gothenburg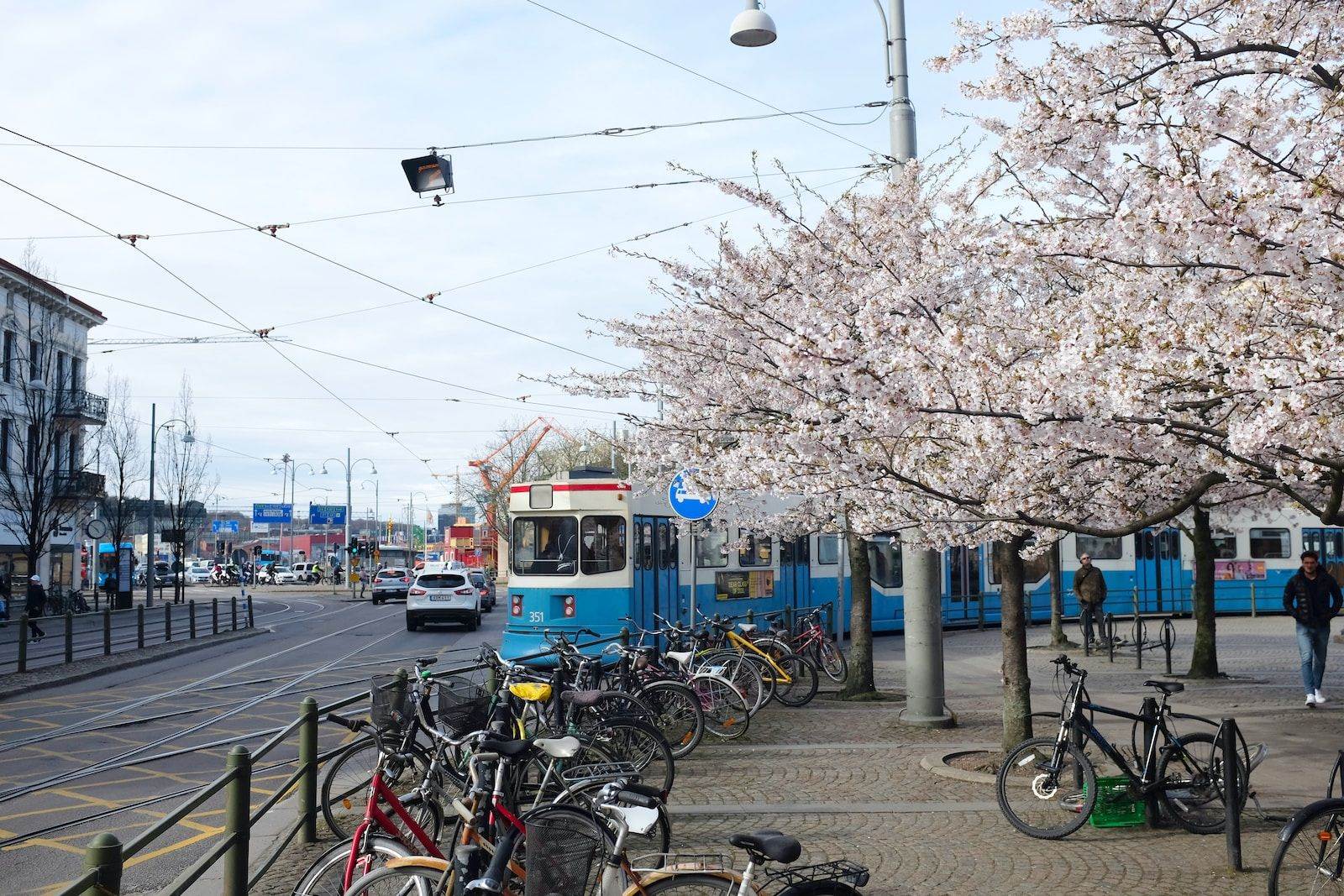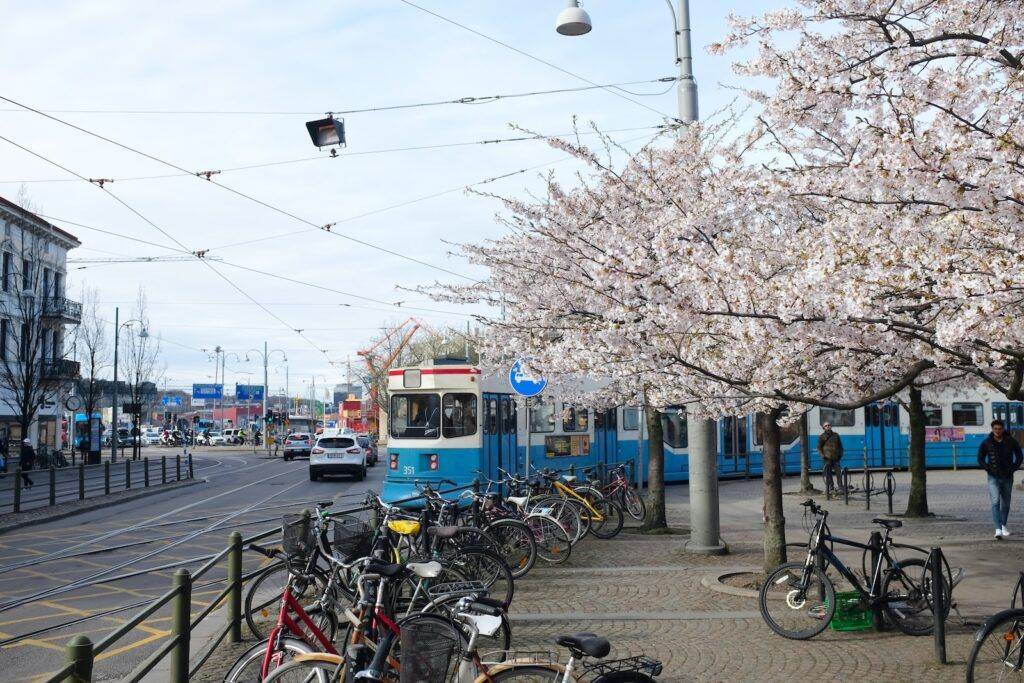 Alkemisten – A Fika With a New Twist
Located in the heart of Kville, Alkemisten infuses innovative ideas and flavors into classic fika bites. This coffee shop trends toward eco-consciousness by sourcing local, organic ingredients for its homemade dishes. Apart from offering specialty coffee, Alkemisten provides a variety of artisan teas, smoothies, and desserts. Don't miss their vegan cardamom rolls and passionfruit cheesecake!
Alkemisten – Gustaf Dalénsgatan 14 Gothenburg
"The cafés of Gothenburg offer an invitation to indulge in fika — a chance to sip, savor, and delight in life's small wonders."
da Matteo – A Coffee Lover's Dream
With multiple locations throughout Gothenburg, da Matteo is a local favorite for coffee enthusiasts. This award-winning café roasts its beans in-house, ensuring optimal freshness and rich, unforgettable flavors. The laid-back environment of their flagship location in Magasinsgatan is perfect for fika. The scent of freshly baked sourdough breads and delicious pastries, like the iconic kardemummabullar, fills the air, creating an irresistibly cozy ambiance.
da Matteo Magasinsgatan – Magasinsgatan 17A Gothenburg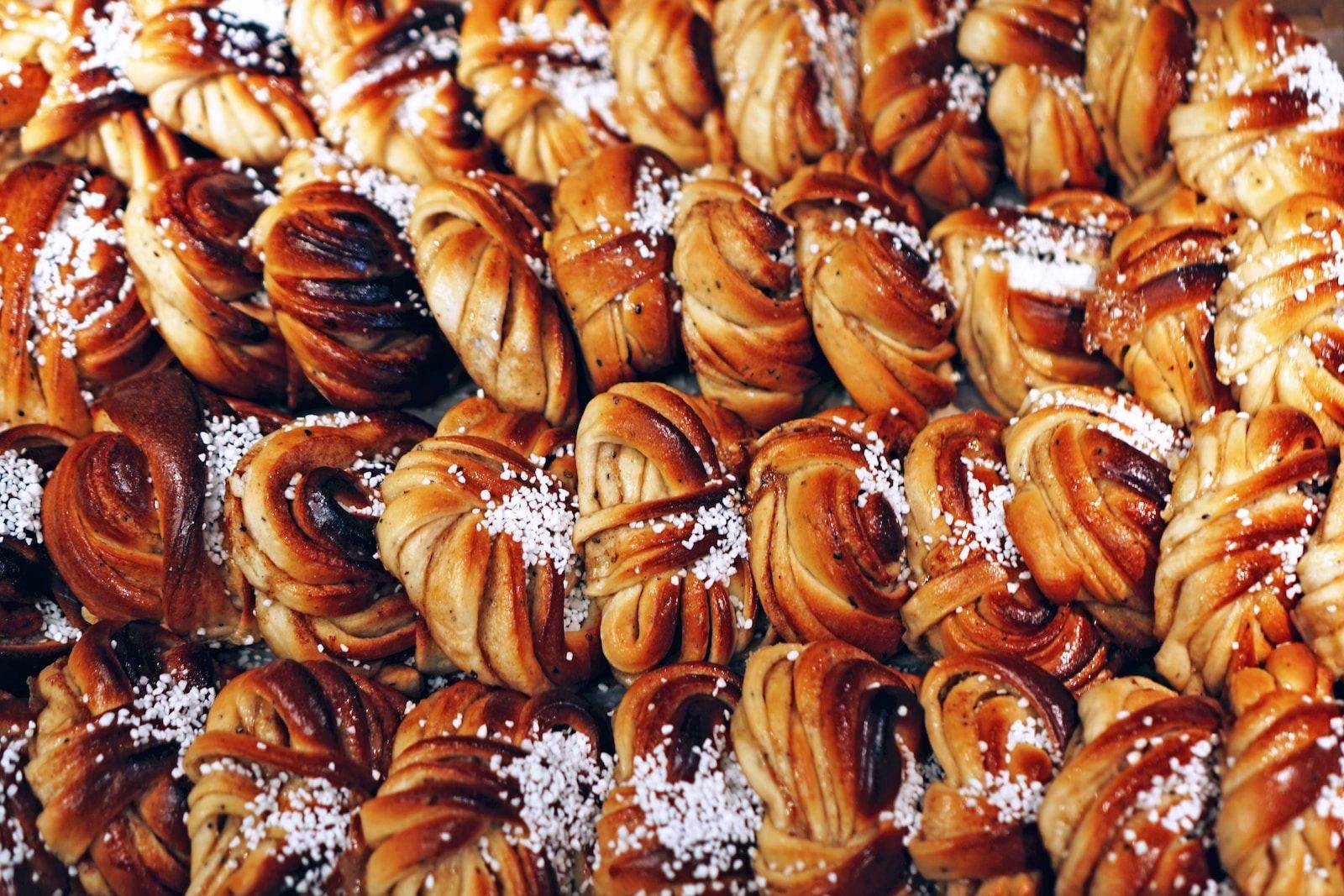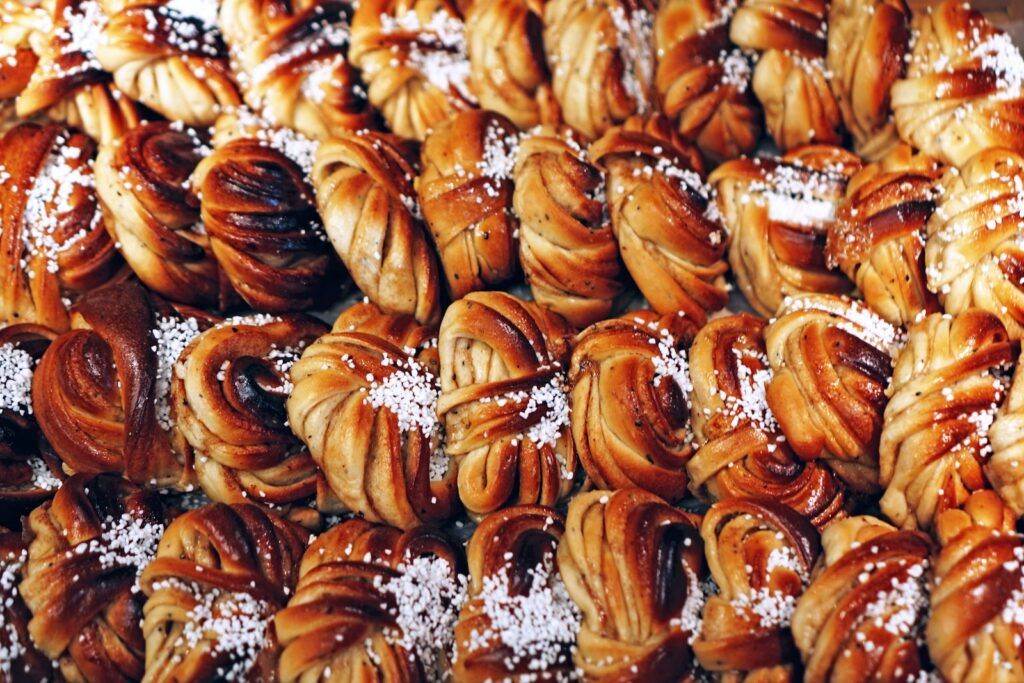 Kafe Magasinet – Industrial Chic Meets Fika
Housed in a converted warehouse, Kafe Magasinet is a hipster's delight. This fusion of café, greenhouse, and bar boasts an industrial-chic atmosphere with plenty of greenery. High ceilings and a soothing color palette provide a calming backdrop for your fika experience. Enjoy their freshly made Swedish treats like semlor, decadent cream-filled buns, alongside expertly brewed coffee.
Kafé Magasinet – Tredje Långgatan 9 Gothenburg
Brogyllen – A Nod to Tradition
Established in 1874, Brogyllen is a landmark patisserie that maintains a refined atmosphere suitable for a more elegant fika break. This high-end café features an array of immaculate pastries, like the classic princess cake, skillfully prepared by expert pastry chefs. The wide selection of premium teas and freshly ground coffee pairs excellently with their legendary treats, making Brogyllen the perfect spot for a luxurious fika session.
Brogyllen Hamngatan – Västra Hamngatan 2 2023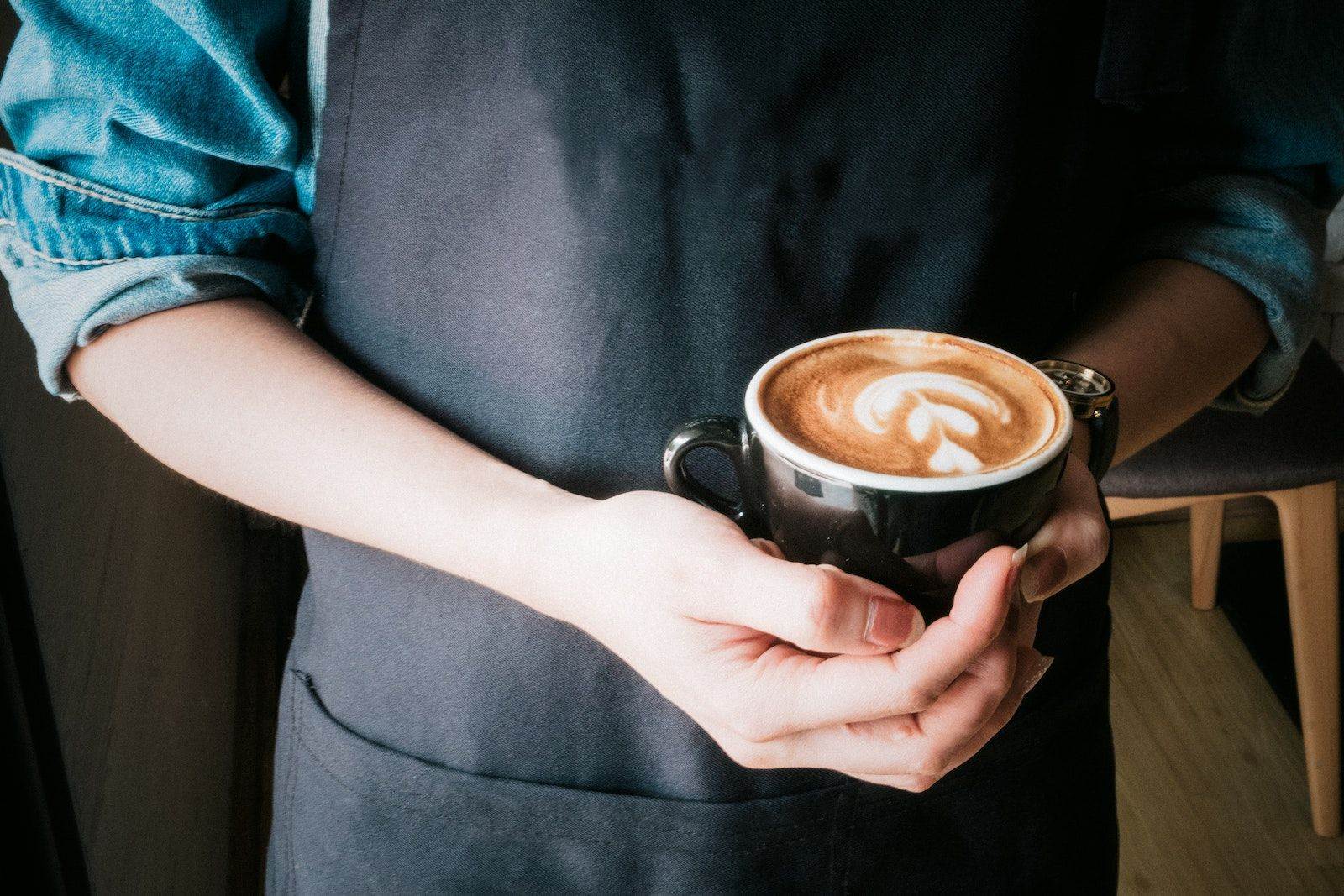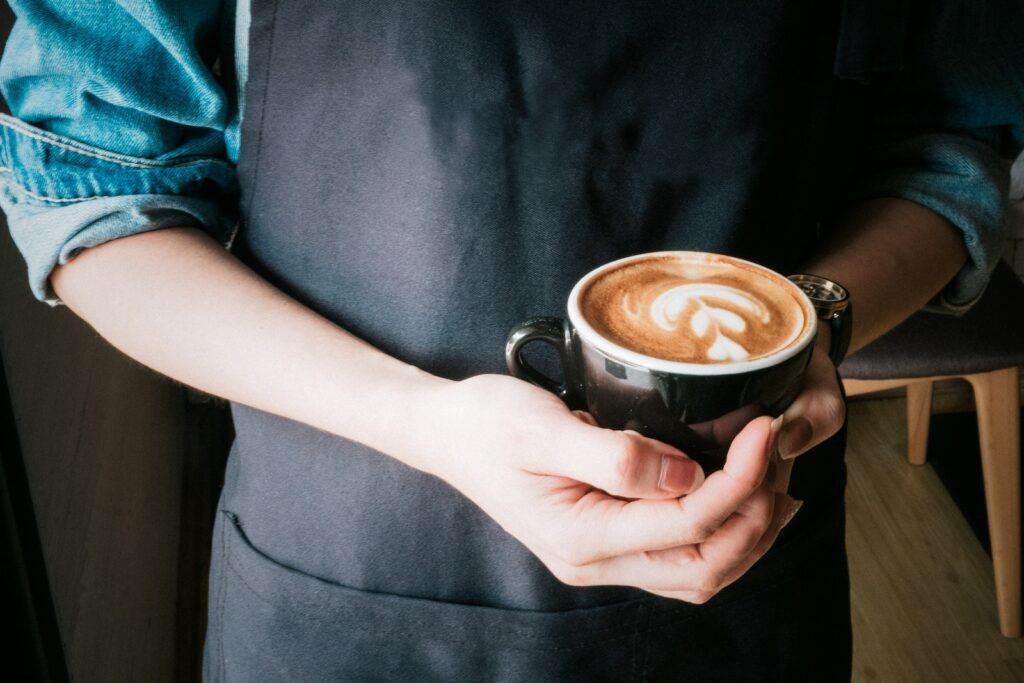 "There's a certain magic to fika in Gothenburg – a feeling of warmth, friendship, and an appreciation for life's little indulgences that goes beyond words."
Best Swedish Fika in Gothenburg
Gothenburg's diverse café culture offers various fika experiences that cater to all tastes and preferences. From traditional havens to modern joints, there is a fika café for everyone in this charming city. Embark on your own Swedish fika journey and experience the relaxing ritual that brings people together in Gothenburg.
Last Updated on April 18, 2023