Denmark is home to a wealth of captivating castles that reflect the country's rich history and artistic heritage. These fairytale fortresses transport visitors back in time, offering unique insights into Danish royalty, architecture, and storytelling. In this whirlwind tour, we will explore three of Denmark's most enchanting castles: Kronborg, Frederiksborg, and Egeskov.
"Denmark's captivating castles offer a magical window into the past, immersing travelers in an enchanting world of history, royalty, and artistic heritage."
No trip to Denmark would be complete without exploring its magical castles, each reflecting a distinct period and style of architecture. In this whirlwind tour, we will delve into three of Denmark's most captivating and iconic castles: Kronborg, Frederiksborg, and Egeskov. These fairytale fortresses captivate the imagination as they weave a spellbinding tale of history, power, and elegance.
Kronborg Castle: The Hamlet Castle
Situated on a strategic narrow stretch of the Øresund Sound, the UNESCO-listed Kronborg Castle has inspired legends and shaped history since 1420. Best known as the setting for Shakespeare's tragedy, Hamlet, the castle is equally famous for its stunning Renaissance architecture and formidable defensive features.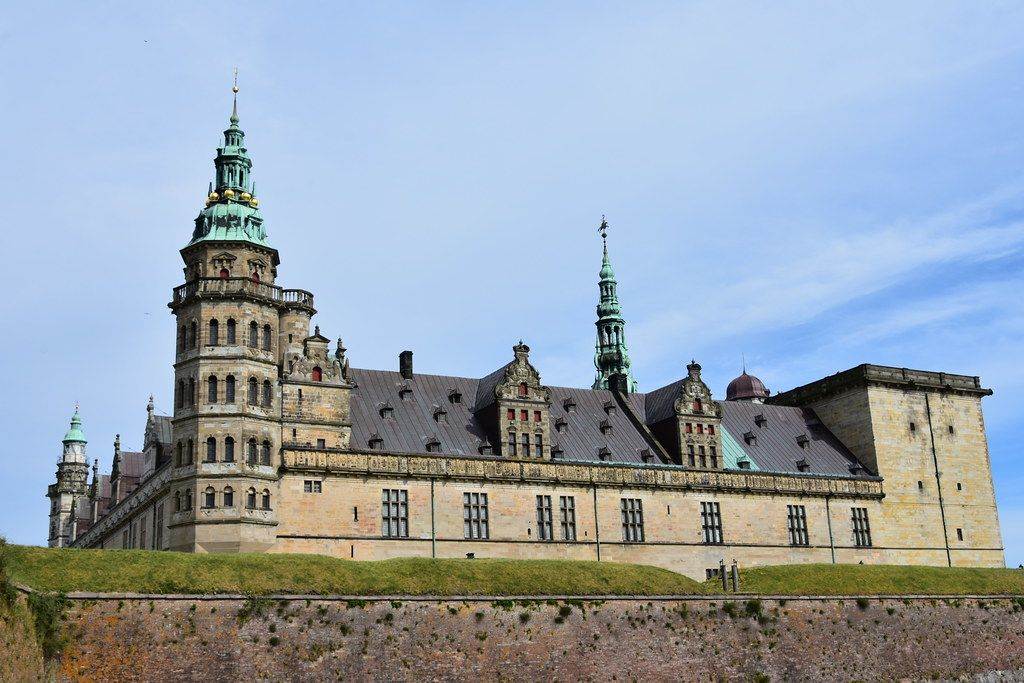 "Kronborg Castle's stunning Renaissance architecture and legendary tales of Hamlet transport visitors to a world steeped in history and grandeur."
The breathtakingly elegant Great Hall boasts impressive Flemish tapestries, while the underground casemates host the eerie statue of a sleeping warrior named Holger Danske. Periodically, live performances of Hamlet are held on the castle grounds, attracting both Danes and international guests.
Frederiksborg Castle: The Nordic Versailles
Nestled within the charming town of Hillerød, Frederiksborg Castle is often referred to as the Nordic Versailles due to its exquisite, baroque architectural style. Constructed by Christian IV in the early 17th century, the castle boasts a captivating blend of red bricks, sandstone decorations, and verdigris copper roofs.
"Frederiksborg Castle, often referred to as the Nordic Versailles, is a dazzling display of opulence and artistic mastery, reflecting the golden age of Danish culture."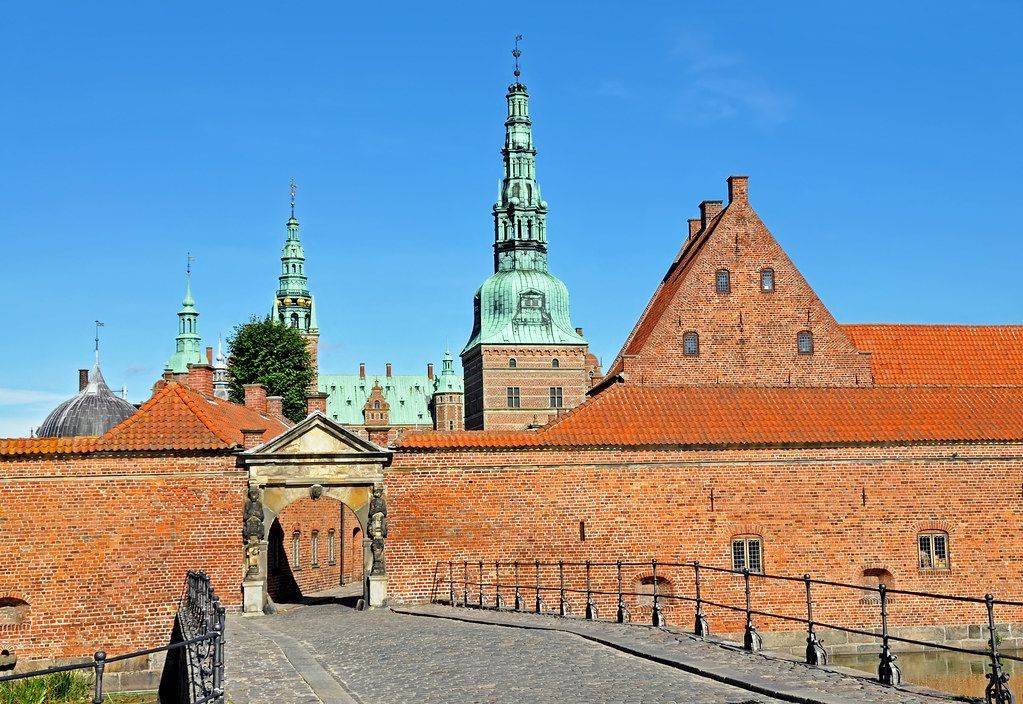 Walk through opulent rooms adorned with frescoes and carefully restored furnishings, then take a moment to appreciate the awe-inspiring Chapel adorned with a gilded altar and a beautifully preserved organ. The castle is also home to the Museum of National History, featuring an extensive collection of Danish portraits and historical artifacts. The surrounding Baroque gardens, complete with the soothing sounds of trickling water and symmetrical floral arrangements, make Frederiksborg Castle an unforgettable destination.
Egeskov Castle: Europe's Best-Preserved Moat Castle
Located on the island of Funen, Egeskov Castle has earned the title of Europe's best-preserved moat castle, exuding fairytale charm. The 460-year-old castle is an architectural marvel built on oak stilts driven into the underlying lake. Egeskov's perfectly preserved appearance, reflected in the castle moat, is sure to delight visitors.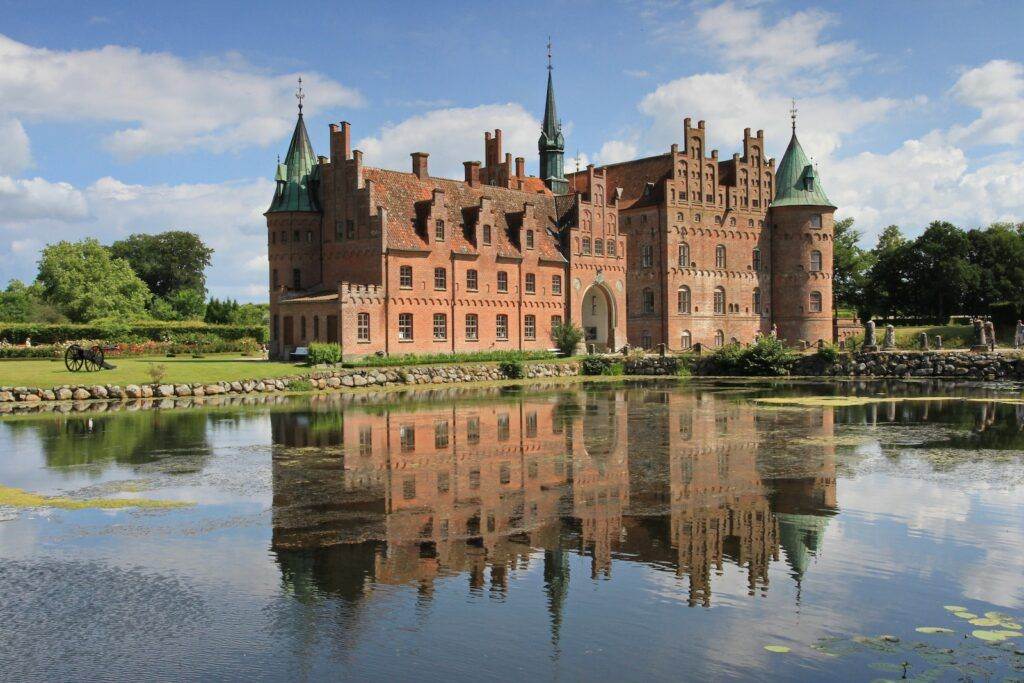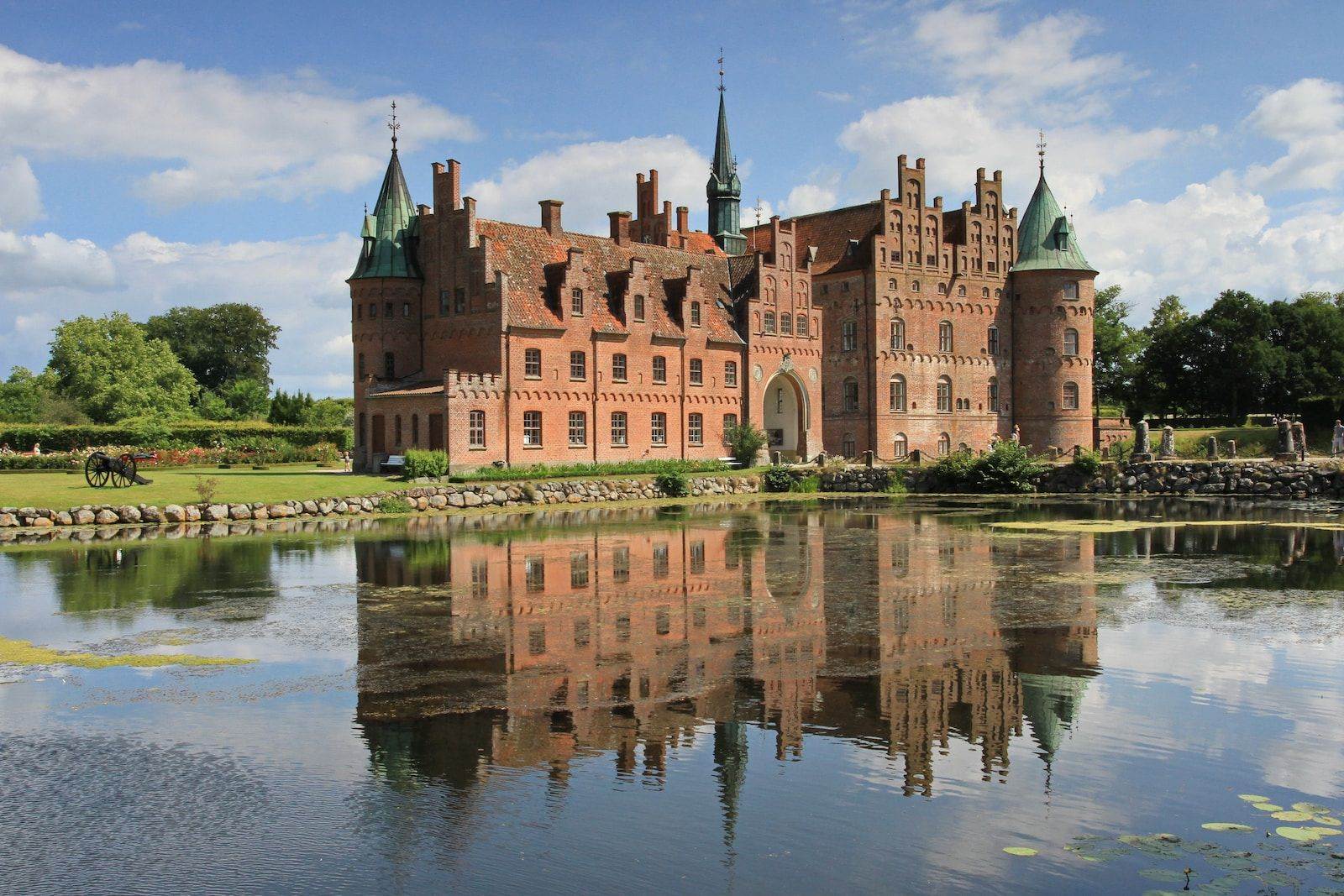 "Egeskov Castle's enchanting moat and oak-stilt construction create an atmosphere of fairytale splendor nestled within the idyllic Danish countryside."
The castle houses a remarkable collection of antique furniture, porcelain, and paintings. Visitors can also explore the enchanting gardens that surround the castle, filled with hedge mazes, rose beds, fountains, and a restored orangery. Don't miss the Vintage Car Museum and the unique collection of horse-drawn carriages on the premises.
A Royal Farewell: Celebrating Denmark's Enchanted Castles
Denmark's fairytale castles are true gems that offer a magical glimpse into the past, immersing visitors in the enchanting world of Danish history and royalty. Kronborg, Frederiksborg, and Egeskov castles each boast their unique characteristics and charm, providing unforgettable experiences for travelers seeking fairytale moments in this Scandinavian kingdom.
As you journey to explore Denmark's enchanting fortresses, be prepared to step back in time and immerse yourself in a world that exudes royal opulence and the nation's indomitable spirit. Whether you are a history enthusiast, an architectural aficionado, or a traveler captivated by the allure of fairytales, Denmark's majestic castles patiently await your arrival, eager to reveal their unforgettable stories and magical charm.
Last Updated on April 20, 2023