Spread across Norway you will find 28 different stave churches, or Stavkirke in Norwegian. These impressive churches, entirely made of wood, were built in the period that Christianity spread throughout Scandinavia. Once, at least 1000 stave churches were built in Norway. The churches from the later periods are well preserved and can be admired today in Norway.
Long ago times revive at the Norwegian stave churches. The churches look mysterious and have a typical Scandinavian style. The churches often consist of a number of pillars (the 'bars') around which the walls and the roof are built. The walls and the roof are often constructed from a kind of wooden roof tiles that are laid over one another. Due to the lack of windows it is dark inside the stave churches, which contributes to the mystical atmosphere.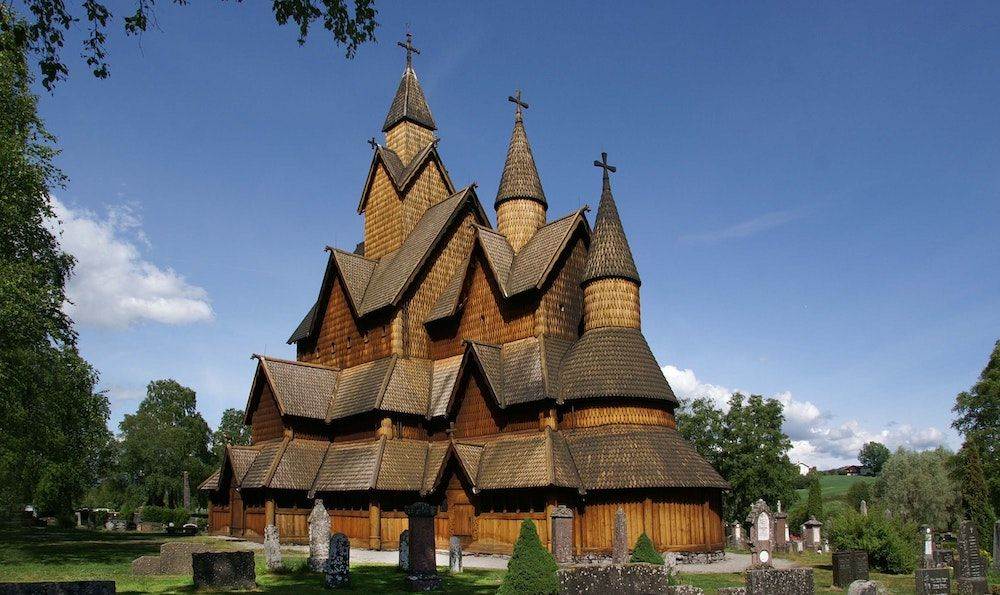 The authentic stave church of Borgund
In 1182, the stave church of Borgund was built in Borgund, in the middle of Norway. It is the most famous stave church in the whole of Scandinavia. Because hardly any modifications have been made to it since its construction in the Middle Ages and it has retained its original character. Various runes can be found in the walls of the church that have been carved by churchgoers through the ages. Today the church is a museum and can be visited by everyone.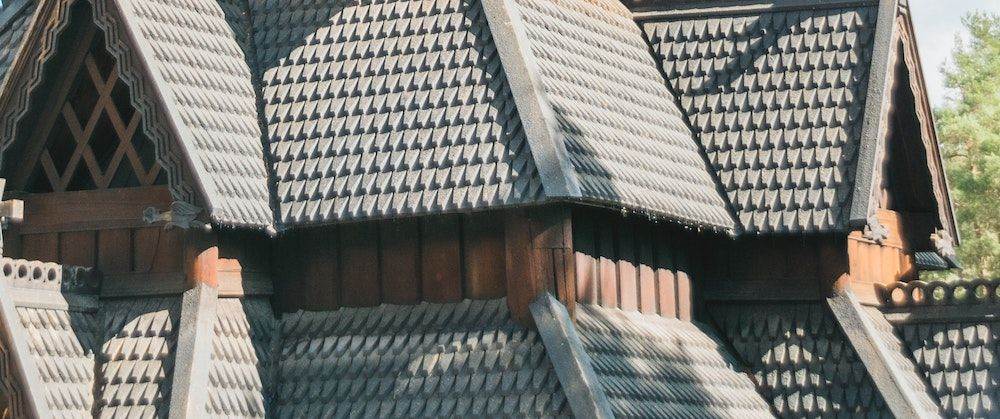 The largest stave church in Heddal
The following applies to churches: large, larger, largest. The larger the church, the more people fit in during the services and the more important the church is. Heddal won this race in the Norwegian Middle Ages, where the largest stave church in the country was built in the early thirteenth century. There is a legend about construction. A mountain troll would have built the church in three days after a resident of Heddal would have guessed his name. In 2017 the church is still used for church services. Opposite the church is a free visitor center with information about the building and its history.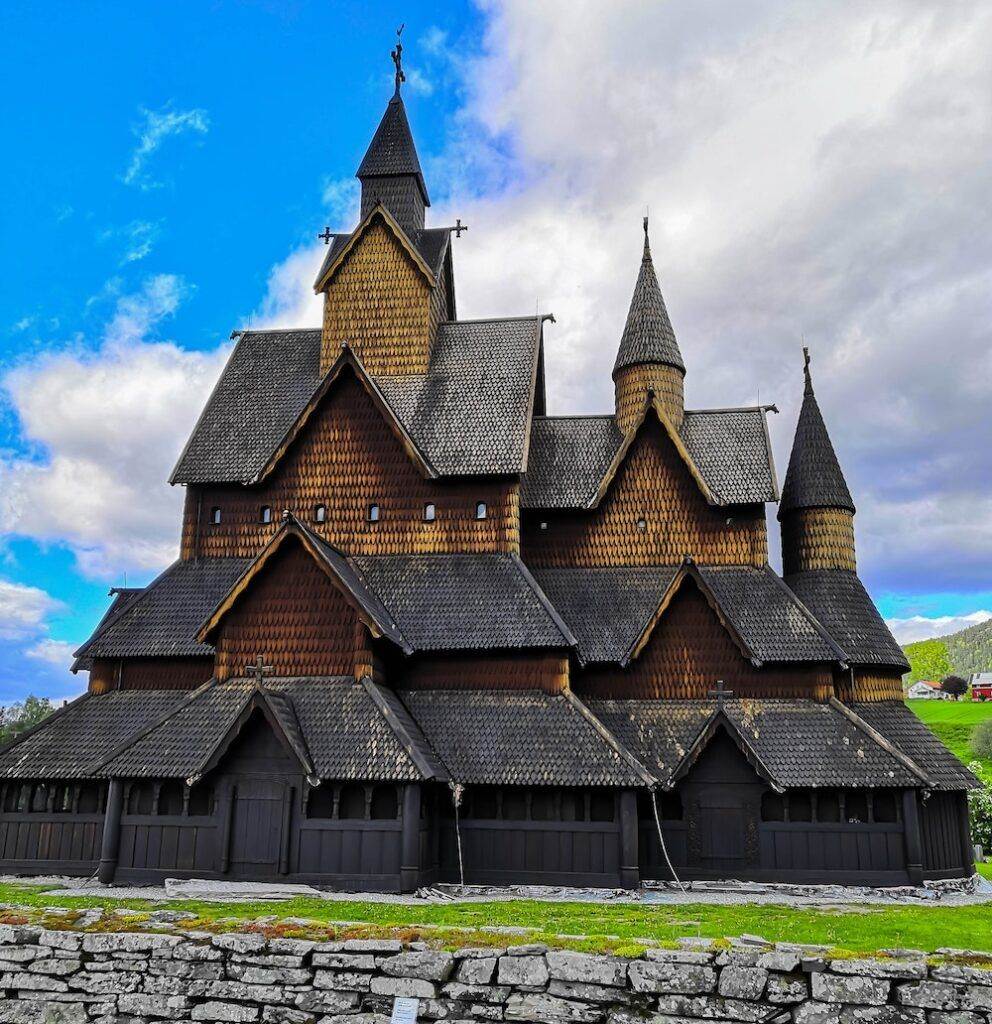 The 'modern' stave church of Røldal
While the other stave churches in this list look somewhat obscure and mysterious, the stave church in Røldal actually looks more like a church as we know it in the Netherlands. The church has a classic shape, slate roof tiles, and is surrounded by a small cemetery. Despite that, the church dates from somewhere between the 1200s and 1250s. Because windows were built in the church at a later time, it is light and relatively modern inside. A colorful altar with special carvings, a storey and the pews make this stave church a unique and modern example.
Last Updated on December 18, 2022