Finland is a great canoe country! The country offers can a lot of different types of water, each with its own characteristics and requirements. If you want to get on the water a lot, it is advisable to bring your own canoes, but in many places (campsites, tourist offices, canoe centers) canoes and kayaks can also be rented (canoe in Finnish is melonta). Rental prices fluctuate around €30 per day. Raftex courses are offered in many tourist locations, usually on rivers with rapids of categories II-IV. In this article you can read everything about water sports in Finland.
Sea kayaking
First there is the shaving coast with its thousands of islands and sheltered straits, a beautiful area for experienced sea kayakers. The most beautiful sea kayak areas are the Åland archipelago, with unlimited possibilities for multi-day trips. These are along the south coast the Turunmaa archipelago at Turku, with the Saaristomeri national park, the Tammisaari Archipelago national park at Hanko-Tammisaari, and the shaving area of ​​the Eastern Finnish Bight National Park. Of all these areas, sea maps or special canoe maps and tourist maps are on a scale of 1: 50,000, with canoe routes, camping pitches and other relevant information. Although sailing in the sheltered coastal waters is relatively safe, sea kayaking is not a sport for beginners.
The Saimaa lake area in eastern Finland offers you unprecedented opportunities to enjoy your canoe trip undisturbed.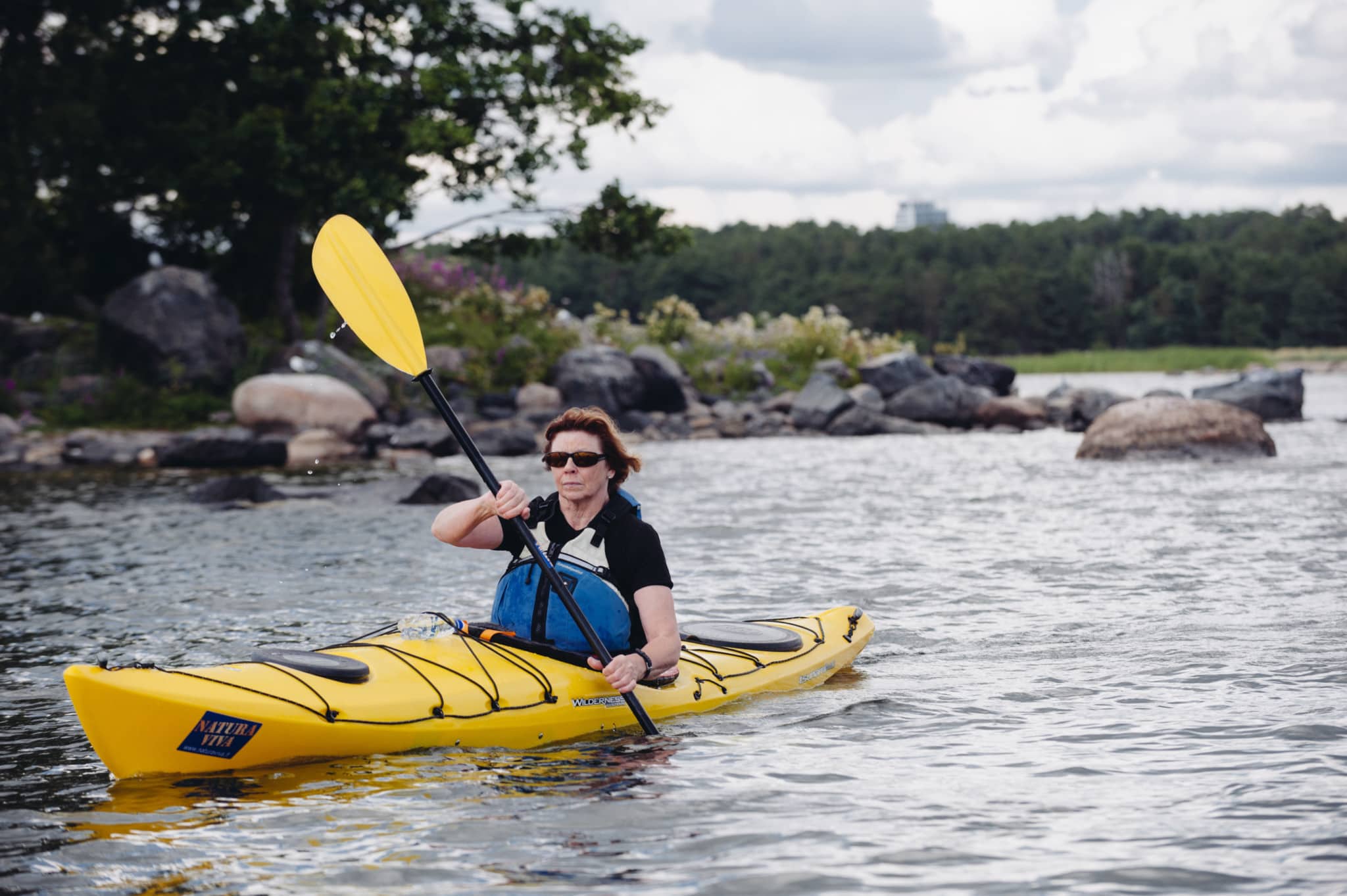 Canoe on Finland's 188,888 lakes
The majority of Finlands 188,888 lakes are suitable for canoeing! Especially the large lakes in eastern Finland are suitable for sailing, both with Canadian canoes and with kayaks. The large lakes are connected by narrow canals or short stretches of fast-flowing rivers, creating entire networks with hundreds of kilometers of canoe routes. Both beginners and more advanced canoeists can go on long hikes through remote wilderness areas, or follow popular shorter canoe routes. Below the most beautiful canoe areas and canoe routes:
The Saimaa lake area with its national parks Linnansaari and Kolovesi, with dozens of wilderness islands (starting point Oravi).
The "squirrel trail" from Juva to -Sulkava (50 km river, lakes and simple rapids).
In the western Lakes region: the large Paijänne lake and Paijänne -national park (starting point -Padasjoki; starting point of multi-day Vesiretkeilyreitit).
On the north side of Paijänne: the 75 km long Wanha Witonen canoe route between Petäjävesi to Jämsä (2-day canoe festival in early June).
Inari Lake in Lapland is a beautiful canoe destination with its many wilderness islands; in view of the often bad weather only for experienced big water lovers.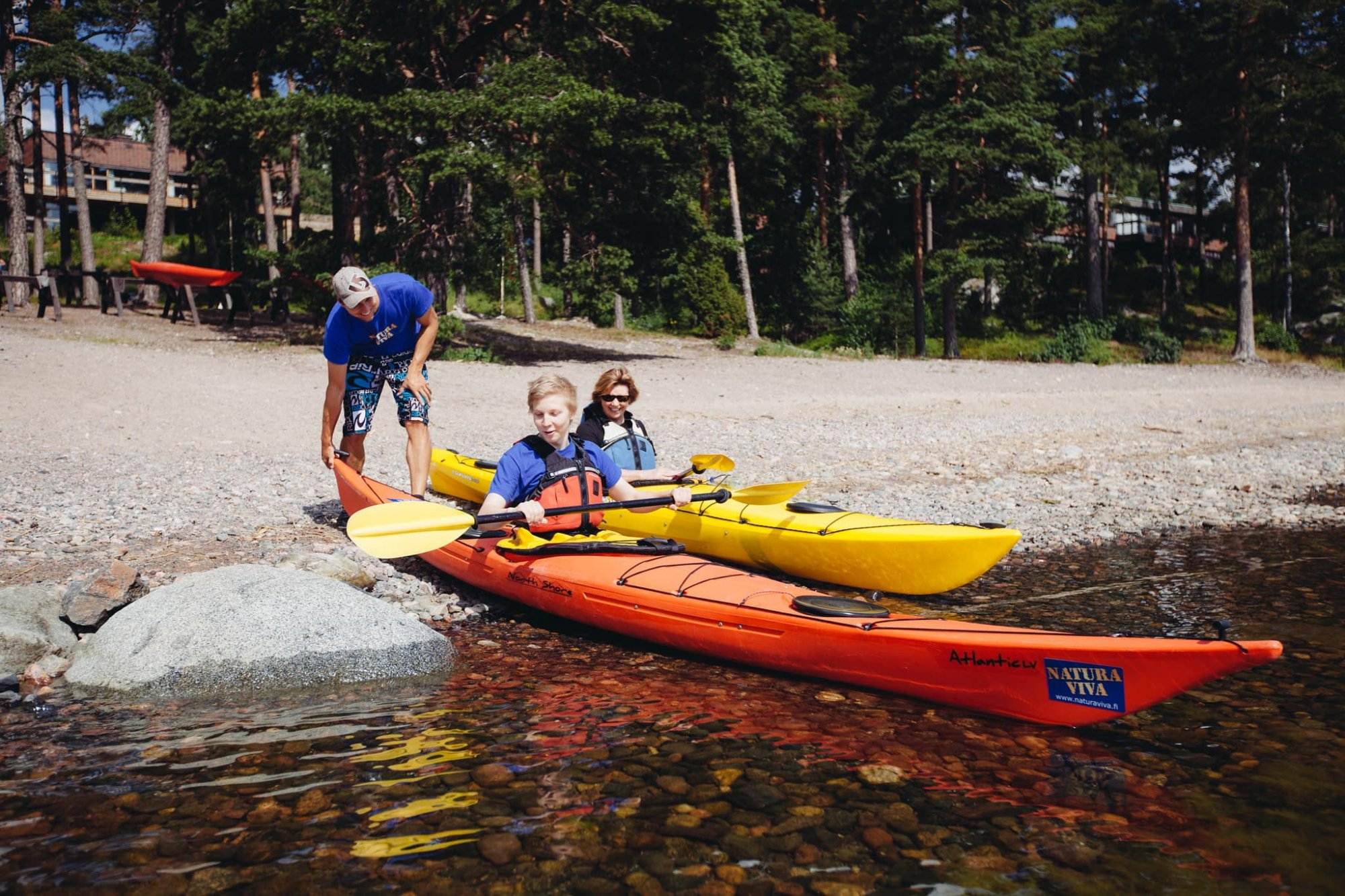 With over four thousand square kilometers of water surface, the Finnish Saimaa Lakes region is one of the largest chain of inland lakes in Europe. An endless inland archipelago makes Saimaa the ultimate holiday destination for adventures on waves and waterways. You will soon notice that the potential routes to be sailed is limitless. A good reason not to just go into the water, but to plan your route well based on information from a local guide or the very good maps that are available from the area.
The annual Finlandia kanoralley
An interesting international event is the annual Finlandia kanoralley on large water, the Suomimeloo, which is open to foreign participants and is held at a different location every year. Wild water, rivers and rapids Short, fast-flowing rivers connect the large lakes. Some rivers can only be sailed by experienced white-water kayakers, others for everyone. Inform well in advance about the difficulties.
If you opt for a trip to the north, the Finnish Lakes region offers you some advantages that you should definitely consider: endless canoe routes, no transfer, no obstacles and the Finnish free right ro roam.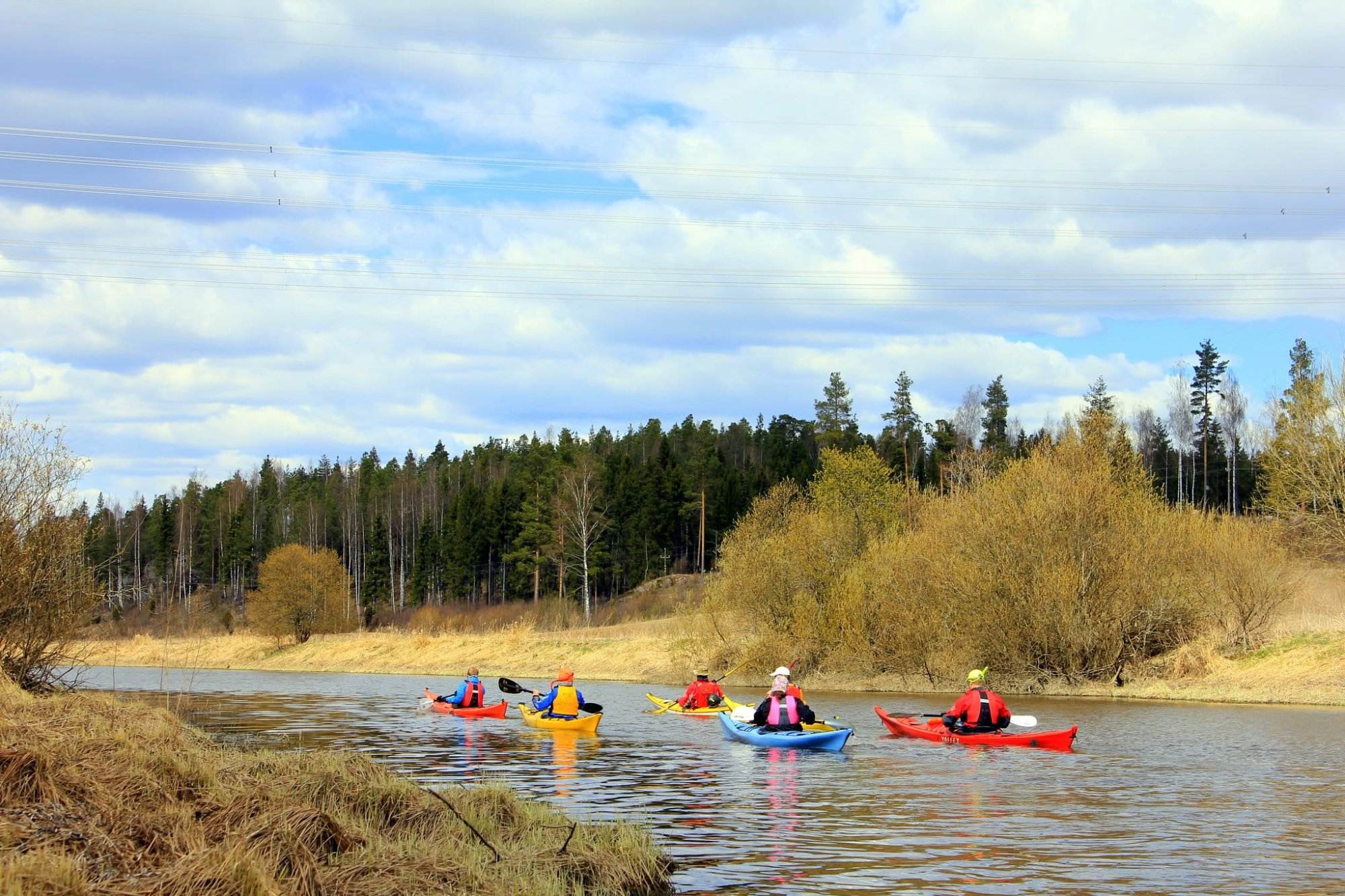 Wild water kayaking
For true wild-water kayakers, the wide fast-flowing rivers of Northern Finland and Lapland are the most challenging. Most rivers are best to sail early in the season when there is sufficient water (May-June). At the end of the summer, many rivers are more difficult to navigate and less beautiful. The Oulankajoki near Kuusamo is a popular wilderness river. This river flows through beautiful nature and has a few pieces of non-navigable waterfalls; only the last part is easy and can be done by everyone. Other famous canoe riviers in Lapland are the Ivalojoki and Ounasjoki (from Enontekiö to Rovaniemi).
Last Updated on October 20, 2019